When Angelica was no longer wanted by her previous owners, she was abandoned and left in a remote cemetery to fend for herself. All alone, with no food, Angelica was in desperate need of help.
Thankfully, someone finally noticed her.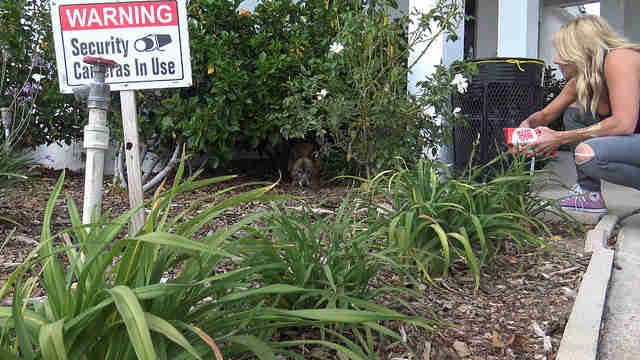 "One of the employees working at the cemetery noticed Angelica and while searching for help, she found our Hope for Paws rescue videos and contacted us for help," Eldad Hagar of Hope for Paws told The Dodo. "She told us that Angelica was dumped there over a month ago."
Hagar and another member of the group, Lisa Arturo, drove all the way out to the cemetery in hopes of finding poor Angelica. When they got there, they realized it wasn't going to be very difficult, because Angelica was more than ready to be rescued.
She was a little nervous at first, and so Angelica hid in some nearby bushes, trying to make sure that these new people were safe and not out to hurt her.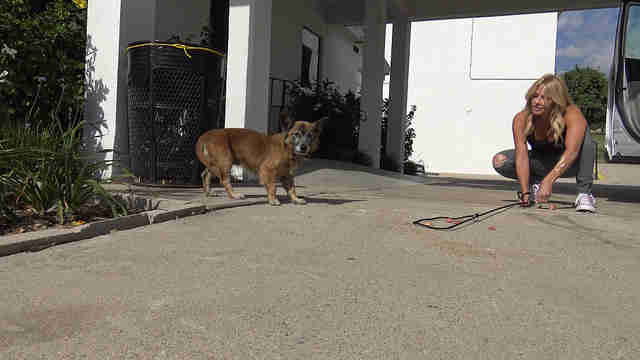 As soon as they began offering her bits of food, Angelica began approaching her new friends - and after that, it didn't take long to earn her trust ...
... and soon, she was safely in their care.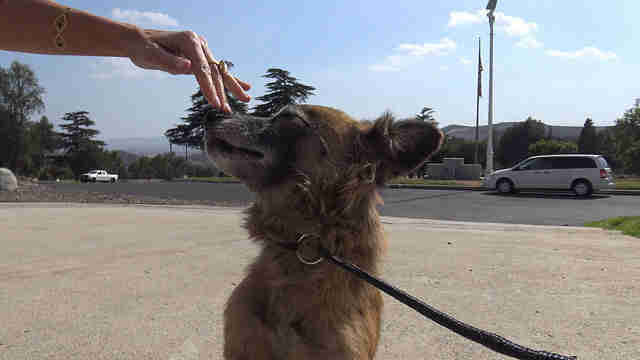 "Lisa approached calmly, and Angelica surrendered right away and you can see the relief in her eyes," Hagar said. "Seven minutes after we spotted Angelica, she was already in my car."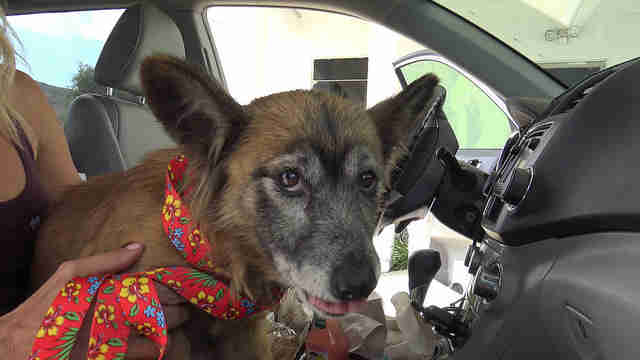 After being alone for so long, Angelica was finally safe.
Angelica was taken in by Rescue From the Hart and is currently in a foster home, loving every minute of rescued life.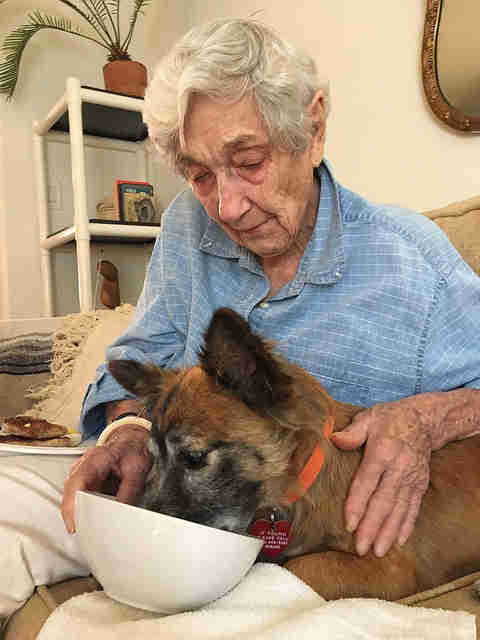 "She is so loving, playful, loves people, dogs and toys," Hagar said. "She is so happy to be alive and all she needs now is a loving forever home."