It's a feat that became the stuff of legends.
A tiny brown puppy was spotted deep down in a well, paddling around and around for his life, growing more and more exhausted.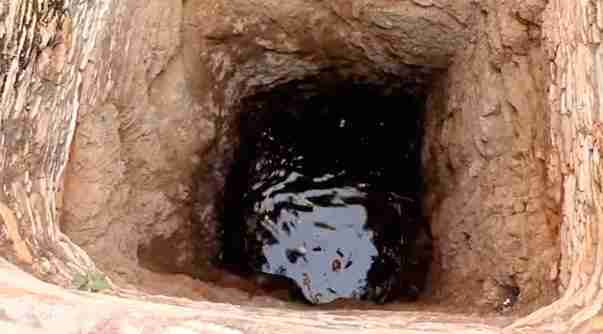 But people from the animal welfare organization Animal Aid Unlimited rushed to help him. The video, which was shot last year, shows the tense moments of the rescue.
YouTube/Animal Aid Unlimited, India
Rescuers fasten a makeshift harness to one man, Ganpat, who scales down the steep rocky wall and deep into the abysmal well.
Ganpat relies on the strength of the men aboveground to lower the rope slowly as he descends.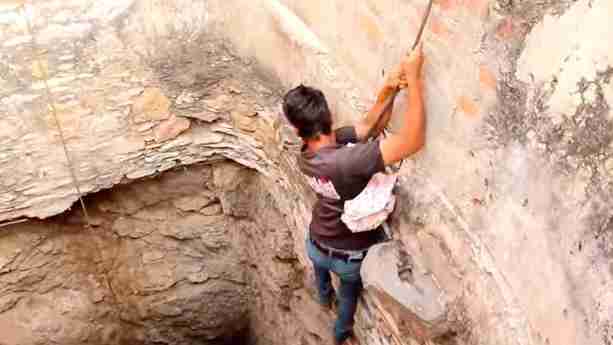 Finally at the bottom, he reaches into the dirty water.
Getting a good grip around the soaked and desperate dog, he finally takes him into his arms.
YouTube/Animal Aid Unlimited, India
The group aboveground slowly and carefully pulls the pair to safety.
Back aboveground, the puppy gets the tender loving care he needs: A bath, a warm dry towel and sweet petting from a lot of loving hands.
Have a tip? Email sarahv@thedodo.com.