Whenever You See A Dog In The Car Next To You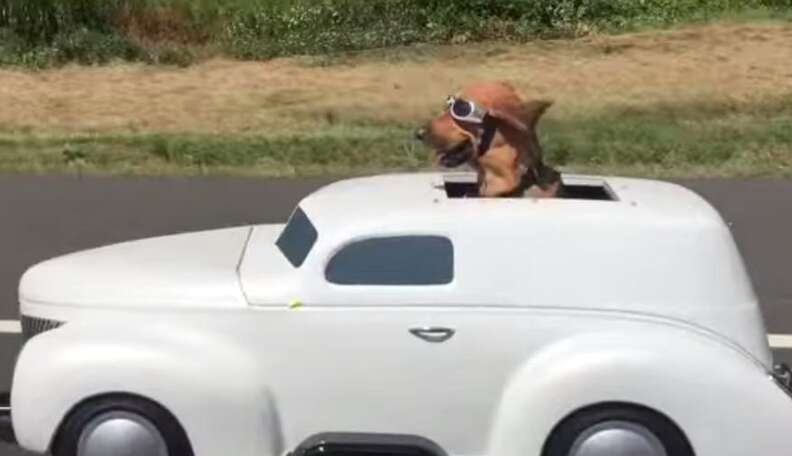 Driving with the windows down isn't only an exhilarating experience ... it's a dog's favorite pastime.
A video posted on YouTube on Wednesday shows a wind-loving dog having the time of his life.
You're cruising down the freeway when you see an unusual driver in the right lane.
Who is that stylish driver?
You two make eye contact.
"How's it going?" you ask with a nod of your head.
Ears and tongue flapping in the wind ... "Another day in paradise."
Then this exchange happens ...
Better keep your eyes on the road, Sparky.
Be careful, dogs. Your cuteness may cause distraction.