Dog Who's A Little Different Just Wants People To See Past His 'Flaws'
His new family loves him just as he is ❤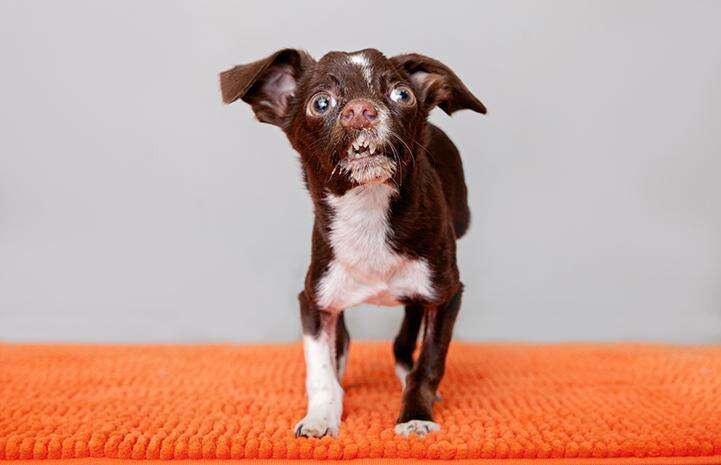 "A little guy like him on the city streets probably wouldn't have lasted very long," Angela Rovetto, administrative coordinator at Best Friends Animal Society, tells The Dodo. "The important part is that he got there in one piece."
But those weren't the only questions surrounding the strange little dog.
Rovetto recalls another refrain among staff and doctors who met him: "What is this kid?"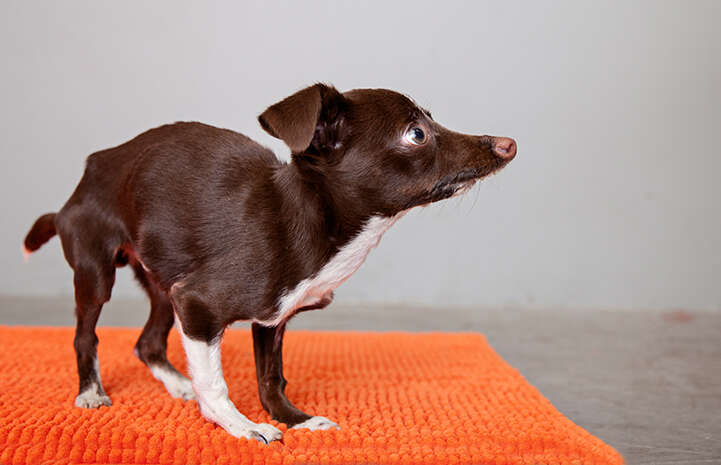 Cletus had that effect on people. After all, he had been born with a gaping overbite, along with a nose that wasn't quite where you might expect a nose to be.
"It wasn't long before we realized, 'Okay, Mother Nature just made him special,'" Rovetto tells The Dodo.
That kind of special just kept giving though. His rescuers soon realized Cletus' joints had also been fused together at birth. He didn't so much walk as shuffle.
Somehow, it all seemed to make sense as Cletus wasted no time in demonstrating that he was so much more than the sum of his strange parts.
He soon conquered a bad respiratory infection. Then he moved on to the hearts of his rescuers at the Best Friends Animal Society.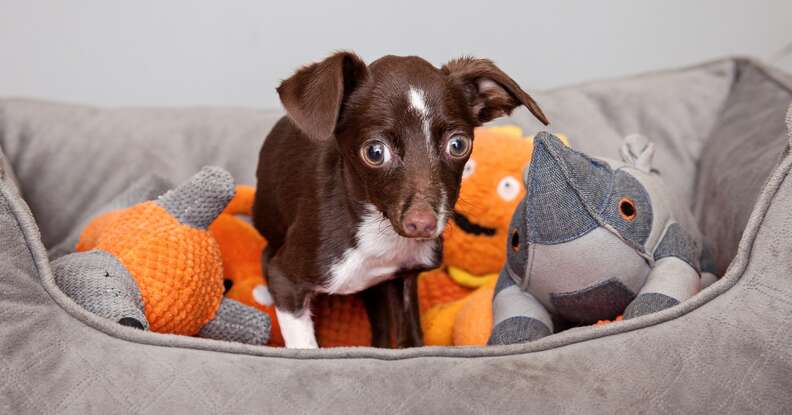 "Once he got on some medication and he was consistently fed and having space to move about - to be able to use his body - he slowly started putting weight on and getting better and also, he started showing a puppy factor," Rovetto recalls.
"He really truly was just a loving little dude," she adds. "There is nothing more perfect than a Cletus kind of dog because they're exactly what you don't expect."
And, of course, there's that flair for fashion.
At first, Rovetto, who fostered Cletus, started putting him in sweaters so people wouldn't fixate on his wobbly frame.
"It kind of didn't make people gawk at him," she says.
But no one could ignore the fact that Cletus certifiably slayed it in sweaters.
"Any time a little dog will let me dress him up and enjoys it as much as I do, well, go for it," Rovetto says. "It turned into his thing."
Maybe it was his surging self-esteem in those sweaters. Or maybe because they helped him use more muscles when he walked. Or a little bit of both. But soon, Cletus was building muscle. His camel-like back started straightening out. He was moving around so much more.
"He loved putting on clothes too. How can you say no to that?" Rovetto asks.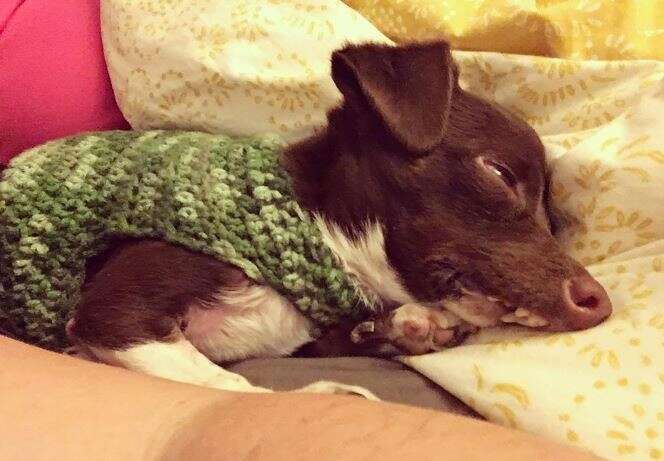 Last month, Cletus picked his forever family much the way he picks a favorite sweater.
It just felt right.
Mark Enrietto and his girlfriend, Summer Esslinger, paid the tiny dog a visit. They had heard about his circumstances and wanted to help.
"It was very casual," Rovetto recalls. "There was no push. There was no effort. It just kind of literally came together. When Mark came in it was so cute. Right away, he got down on the ground with Cletus."
Cletus pranced up to the towering human. And crawled into his lap.
The perfect fit.
"Literally, he just curled up in his lap. We did the rest of the adoption - the sharing of information - with Cletus just sitting on his lap," Rovetto says.
Of course, his new family kept his sweater-rocking tradition going strong.
You can follow Cletus' style evolution on Instagram.
And if you would like to support the Best Friends Animal Society in its mission to find homes for countless shelter dogs like Cletus, consider making a donation.