Dog Cries At Door After Owner Moves Away Without Him
It seemed like no one was listening to the little dog's cries.
And no matter how long he sat pressing his head against the front door, it wouldn't open.
Of course, he couldn't have known the door to his old home would never open for him again - or that his owner had moved out.
A neighbor did, though. And while the dog was still crying at the door in Fresno, California, last week, that neighbor posted a plea on Facebook.
And, suddenly, the cry of a puppy, who didn't even have a name, became a roar.
A woman named Shirley Martindale-Horner was the first to arrive at the house. She picked him up and brought him to the groomer he desperately needed.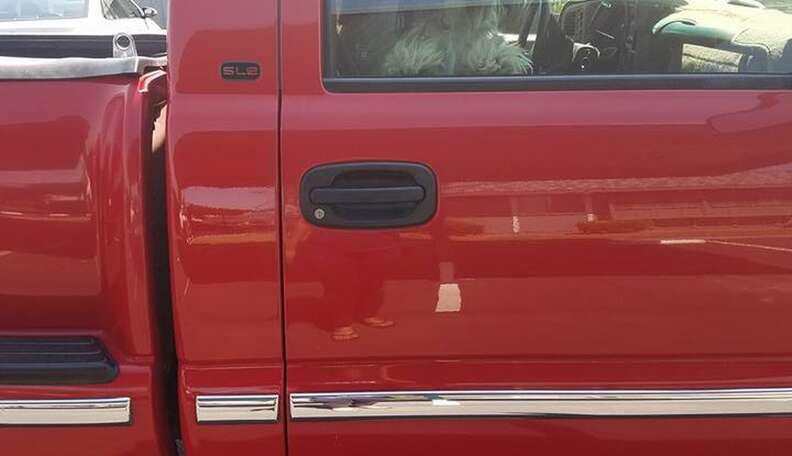 "He is at the beauty shop," she wrote in a Facebook comment thread. And 2,400 people Facebook "liked" their support.
Moments later, this picture was posted: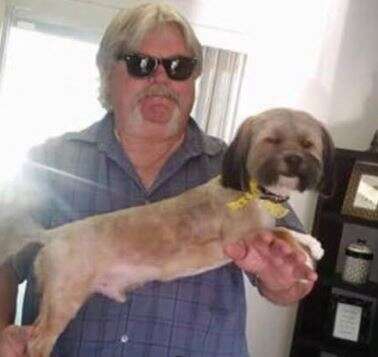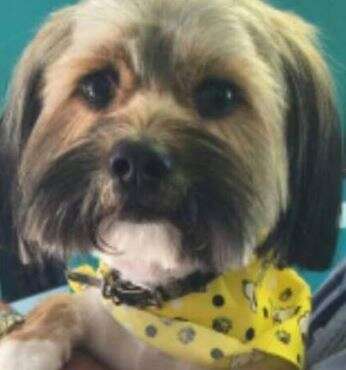 The original post was ultimately shared more than 8,000 times. Along the way, the dog now named Aubrey found friends and, ultimately, a family.
"I'm happy that our Facebook page served its intended purpose - to assist in the rescuing, locating, rehoming and saving lost and homeless pets in Fresno County and beyond," an administrator for Lost & Missing Pets in the 559 Fresno County, told The Dodo.
Martindale-Horner posted in the thread that after Aubrey's trip to the groomer, she was taking him to a place where the door would always open for him. She took him to her home. For good.
Looking to give an abandoned dog a real home? Visit Adopt-a-Pet.com.