Blind Dog's Family Abandoned Him On Street — Because He Had Ticks
A woman saw his picture on Facebook and knew she had to save him.
How much did the people who found Collin love him?
Let's count the ways. One... two... three... one thousand.
That's how many ticks were found clinging to the blind senior dog when he was finally brought to a veterinary clinic.
On Monday, the ticks were all plucked away, one by one, and Collin was washed clean from his dark past - a past that saw him abandoned on a street corner in Miami, Florida.
In fact, when he was first spotted by a passerby on that corner, it seemed that he had already given up. He simply lay panting in the grass.
"A Good Samaritan saw the owner put the dog out of the house and into the yard," Grace Lofton Kaye, founder of Their Lives Matter, tells The Dodo. "When the person asked the owner, the owner said the dog was ill and full of fleas and ticks. He just kicked the dog out of the house.
But that Good Samaritan took pictures and posted the dog's plight to Facebook.
And when Kaye saw the post, she couldn't look away.
"I just combed the thread thinking, 'Oh, someone probably already saved him. But it was unfolding in the moment," Kaye says.
Then she called a veterinary hospital asking if they could help.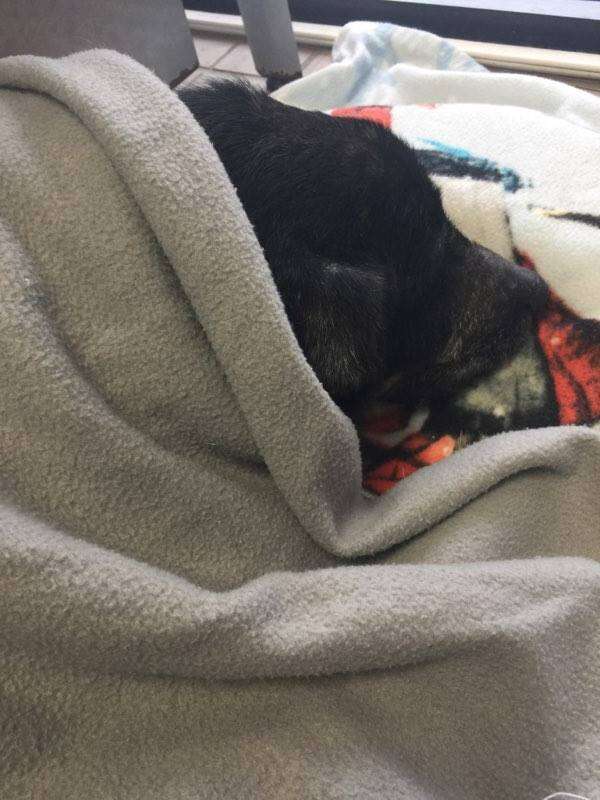 That same day, Collin was rushed the Pet House Animal Clinic in Miami, where veterinarian Oscar Paez treated him immediately.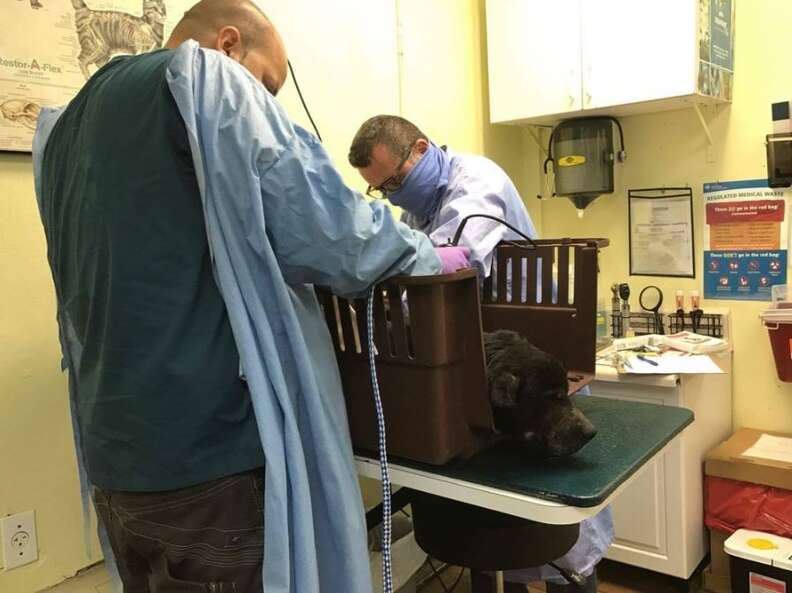 He seemed lifeless in the hands of staff. But as the soapy waters rushed over him, little by little, a new dog emerged.
"I cannot tell you how wonderful and caring they are," Kaye says of the staff. "They stayed after hours yesterday just to receive the dog and they really put their heart and soul into this."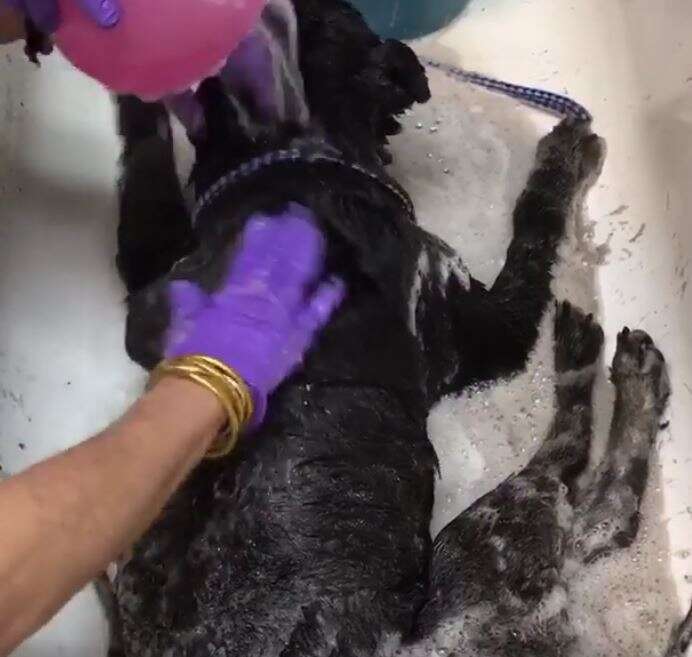 Collin got his appetite back.
And he got to take a walk.
Then his rescuers discovered that the dog had his own miracle waiting for them.
His blood tests came back. Heartworm negative.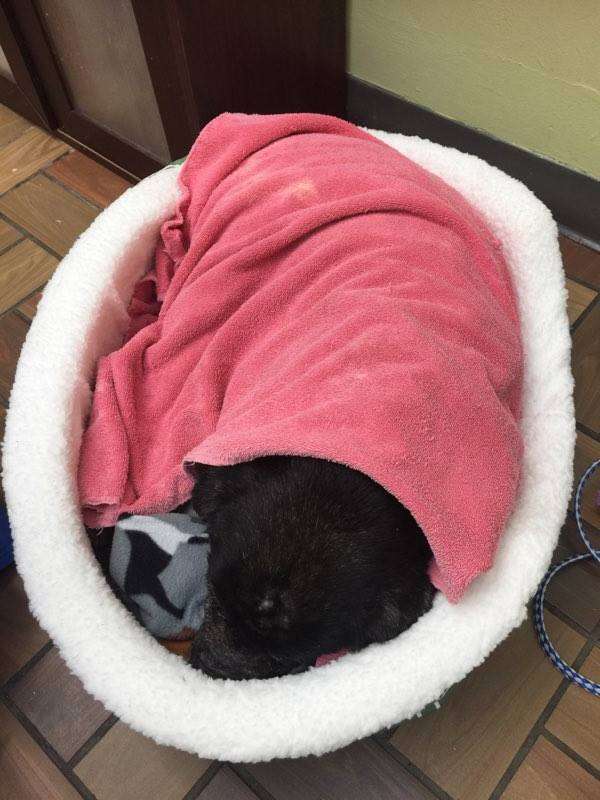 But even more surprising?
"Having a thousand ticks on him, he did not have tick born disease," Kaye says. "It would have killed him."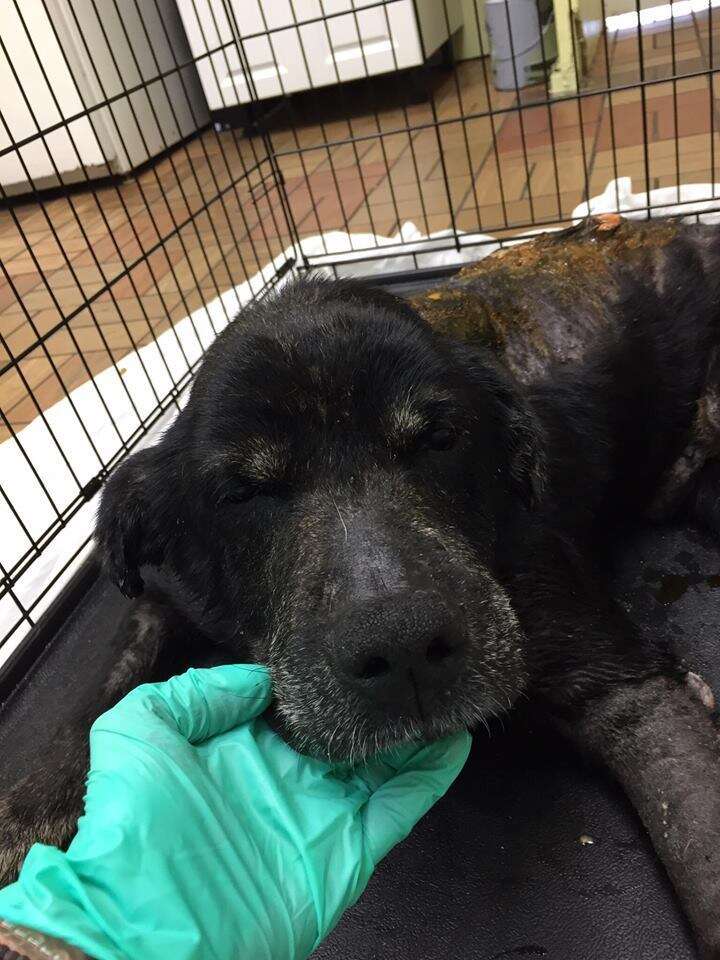 Instead, this old dog is learning a new trick. How to find hope again.
And you can see it from his face, right down to his tail. Yesterday, after just 24 hours in the vet's care, Collin wagged it for the first time in probably a very long time.
"That was a really positive thing," Kaye says, "Sometimes you don't get it. It is a sign of hope."