Dog Helps Scared Kids Testify In Court
She places her head in their lap or lies down to snuggle with them.
Testifying in court is never easy - especially for children, who sometimes have to talk about traumatic experiences they would sooner like to forget.
That's why a dog named Merel has been showing up for work at a courthouse in London, Ontario.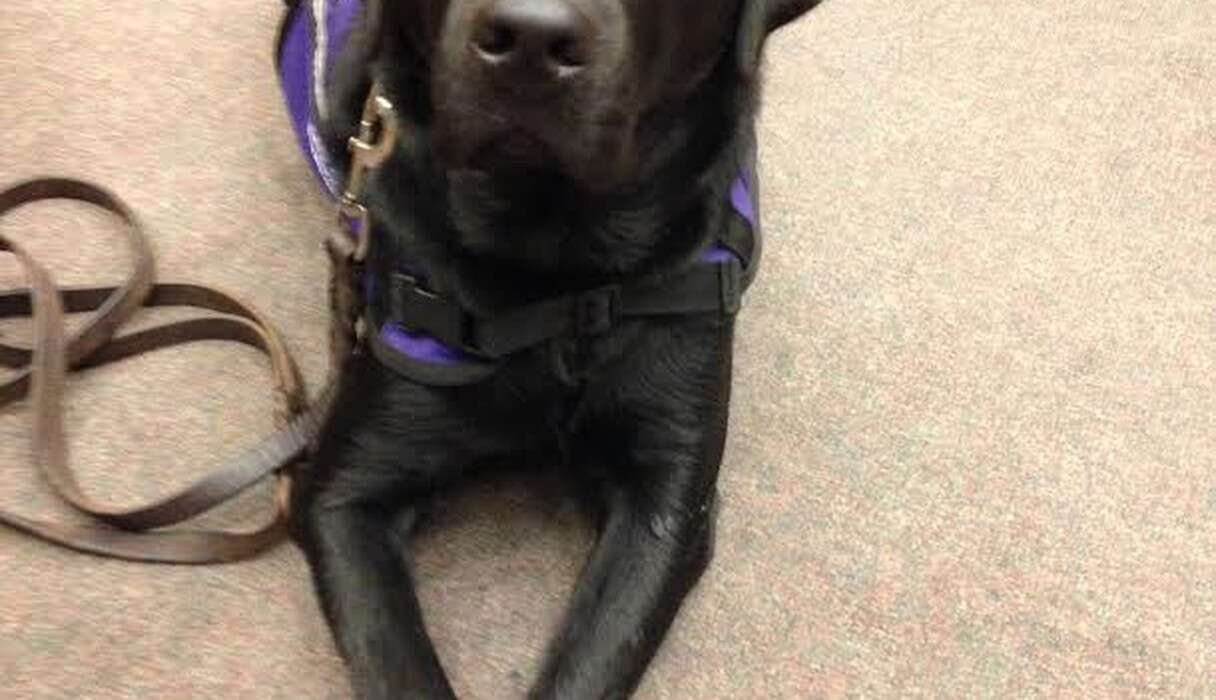 Merel is the Canadian province's first dog trained to help kids testify in court. And since she started working here three weeks ago, court proceedings have taken a decided turn for the warm and fuzzy.
"It's crazy. I can't even imagine doing this work without her now that I've had her around," Rachel Crawford, child witness program coordinator at the London Family Court Clinic, tells The Dodo "The kids are much more willing to engage with us; they look forward to coming to the courthouse to see Merel."
Merel, who's called a facility dog, was specially trained by Ontario's National Service Dogs. Despite all of her training, the commands ultimately come down to the most sweetly simple gestures.
Merel doesn't move very quickly. She doesn't make a sound. And, with a simple command, she will place her head in a child witness' lap or lie down with the child on the floor.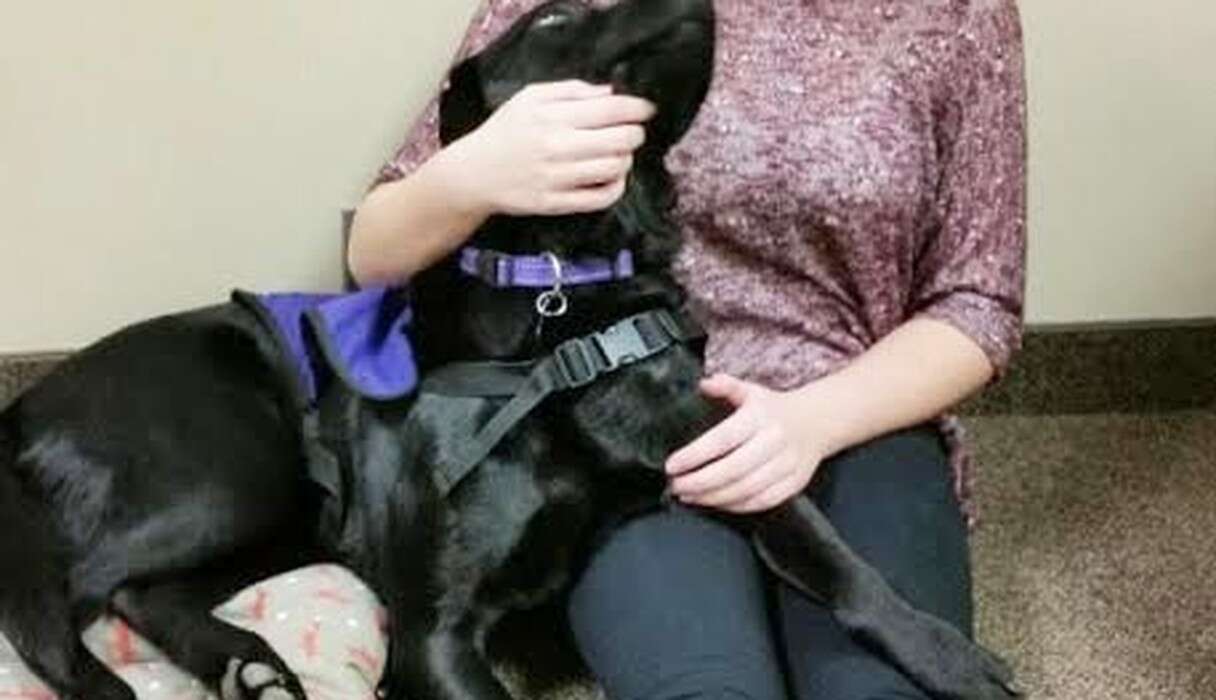 In all, it costs around $30,000 to train a dog like Merel. National Service Dogs, an organization that relies entirely on donations, gave her to the court at no cost.
Not to mention the big doggy bed Merel sprawls out on in court, when she's in-between appointments.
But Merel's impact on young witnesses in court has been priceless.
"They are much quicker to engage in conversation about a dog they have or a dog they know, which builds rapport and allows us to have further conversations about court and what they are there to actually talk about," Crawford notes. "She has really had an amazing impact so far."

While Merel is the first of her kind in Ontario, dogs are becoming increasingly common in U.S. courts. Earlier this year, a juvenile court in New Orleans, Louisiana, officially swore in a dog named Suzie as a facility dog for children.
And in May, a Labrador named Murch was a pillar of support for a child testifying in a Tennessee court.
As for Merel, at the end of the day, she goes home with Crawford.
"She comes and goes with me wherever I go, to appointments and community events," Crawford explains.
And then it's back to another day of brightening every corner of this courthouse - along with the young hearts who need it most.
Like National Service DogsNational Service Dogs, the Child Witness Program relies entirely on donations. If you would like to help keep it running, consider making a donation here.