Dog With Hose Realizes He Has All The Power Now
<p> <a href="https://www.youtube.com/watch?v=jqZueLp_3yU" target="_blank">Youtube/AFV Animals</a> </p>
<p> <a href="https://www.youtube.com/watch?v=jqZueLp_3yU" target="_blank">Youtube/AFV Animals</a> </p>
Humans like to poke fun at their dogs all the time. We laugh when they get themselves stuck in things and take silly pictures of them on the daily. So, when a dog gets a chance to enact some playful revenge, you better believe they are absolutely going to take it.
This dog got ahold of a hose, and, well - the rest was history. The pup instantly started chasing his human across the lawn, very, very gleefully.
Despite his human's attempts to run away, he never stood a chance against the dog and his new hose.
The dog is probably thinking, "Yeah, you think about this the next time you try to put a hat on me!"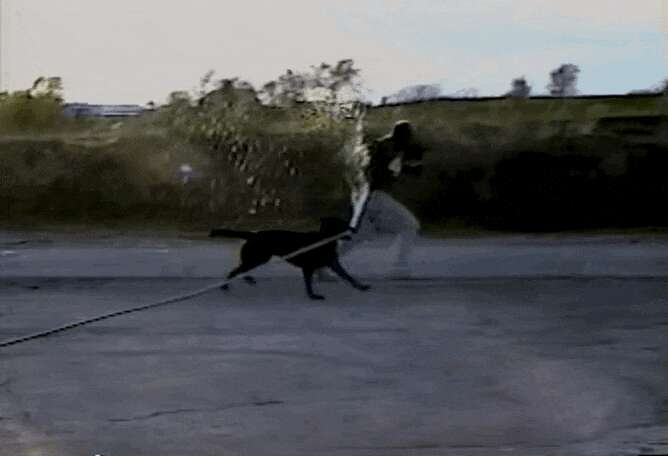 Check out the full video of this playful duo below!