Dog Chained Outside Farm Is Finally Free From His Muddy 'Home'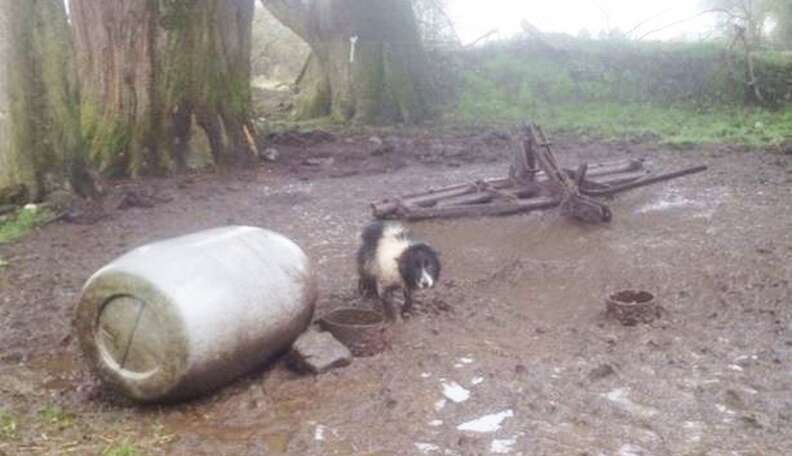 <p><a href="http://www.galway-spca.com/">Galway SPCA</a><span></span></p>
<p><a href="http://www.galway-spca.com/">Galway SPCA</a><span></span></p>
When it rained on this farm in western Ireland, Lambert felt every drop. It drenched him to the bone and transformed his dirt hovel into a sea of mud.
And there was no getting away from it. A thick, short chain attached to some old farm equipment made sure of that.
Emma O'Brien doesn't know how long the dog had been left out there. There are too many dogs left to suffer in silence on rural properties, she says.
O'Brien, manager at the Galway SPCA, heard about the dog's plight earlier this month. The group descended on the farmhouse, where the owner confessed to knowing nothing about the dog. He belonged to his brother, the farmer said.
"How anyone can look at that mess every day and think it's OK is beyond me," O'Brien tells The Dodo. "It's an older generation. They know no different."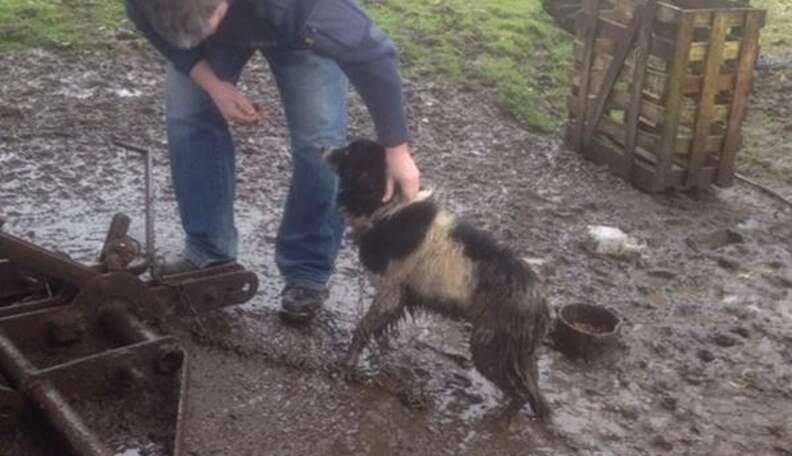 But Lambert would know different. He would know a different life.
Rescuers removed his chain, and, little by little, he learned to be a dog again - a timid dog at first, seemingly new to the whole idea of human contact.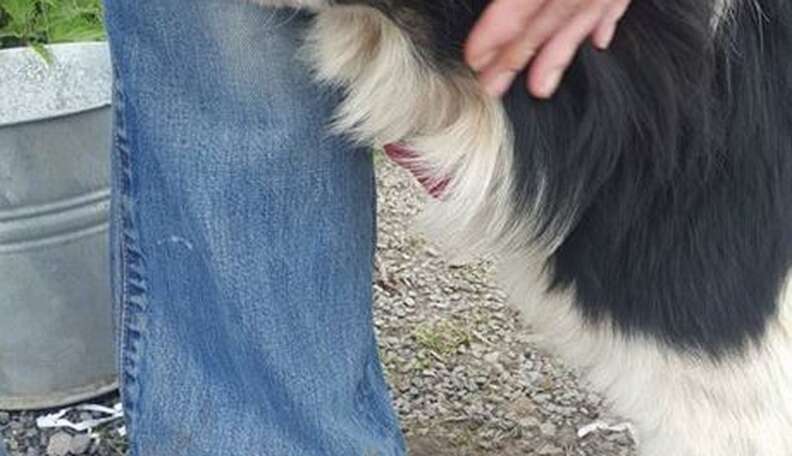 It's been only a couple of weeks since Lambert took up residence at the Galway SPCA.
"We left him to settle in and adjust when he first arrived," O'Brien explains. "We had him in a large grassy outdoor run with a house, as we felt noisy, busy kennels would be too much for him."
His coat, once desperately matted and infested with fleas, is clean again.
He's making new friends.
Lambert, whom rescuers believe to be a collie somewhere between 2 and 4 years old, is now looking for a real home. His hobbies include long strolls - and sprawling in the sun.