Bulldog Abandoned Outside Shelter — In The Tiniest Cat Crate
She waited for 12 hours until someone came to rescue her.
When staff at a Michigan animal shelter showed up for work last week, they found a package of pain awaiting them.
In the middle of the driveway to the Almost Home No-Kill Shelter in Southfield, Michigan, someone had left a dog in a box.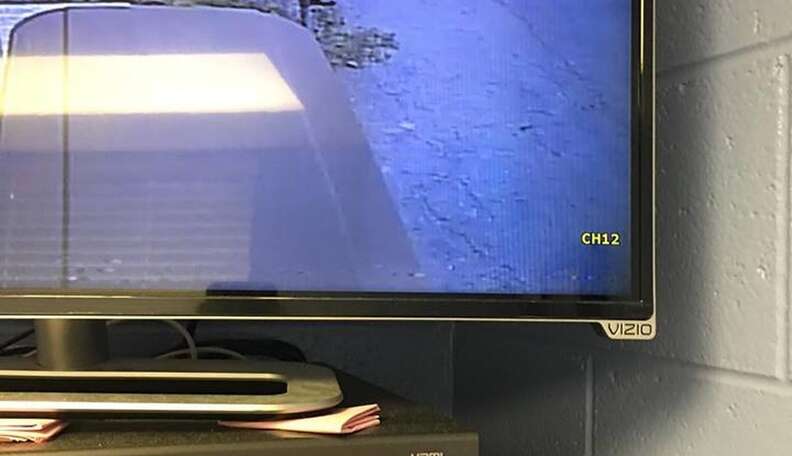 A 60-pound English bulldog, to be exact. Crammed into a crate made for a cat. Security footage suggests she was left there at 9 p.m. the previous night - meaning the dog had spent 12 hours in that prison.
"She was crying because it was very painful for her." Karissa Parran, the shelter's assistant manager, tells The Dodo. "She was wedged in there so deeply. It was horrible."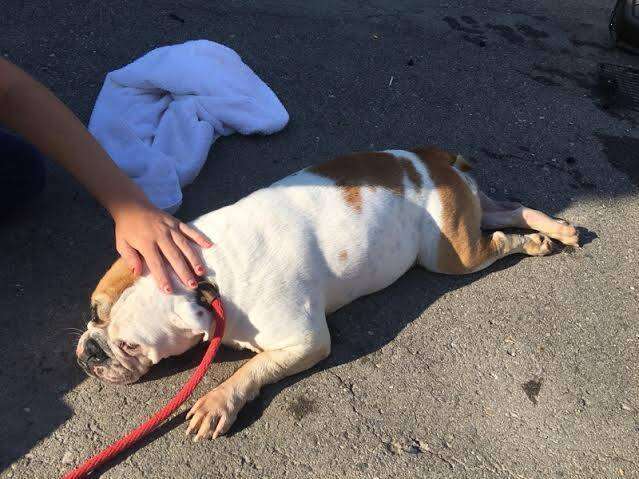 The dog, whose name is Sarah, was painstakingly removed from the makeshift torture chamber. But not without paying a terrible price. She had suffered a herniated disc.
"Her back legs are paralyzed so she can't even walk," Parran explains.
But Sarah's will to live, it seemed, was only matched by her will to love. One of the dog's first acts upon being released?
"She gave kisses and snuggles," Parran says. "She's a sweetheart."
Sarah, who is around 2 years old, faces a long road to recovery. There will be many more medical procedures ahead. A visit with a neurologist. And X-rays. And MRIs. A battery of medications.
But she was at least dropped of at the right doorstep. Operating a no-kill shelter, Almost Home will give her all the time in the world to get better. And eventually, the rescue group will find her a permanent home.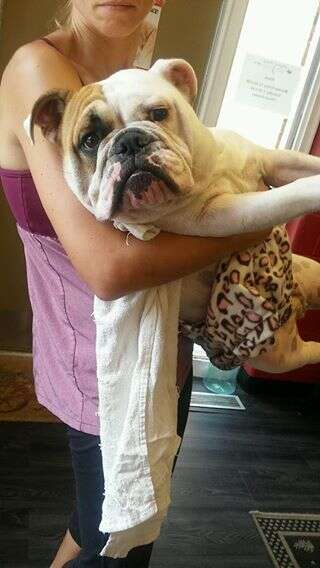 The thing this small charity could use a little help with the medical bill. Estimates peg Sarah's treatment at between $10,000 and $15,000.
Think you can help? Consider making a donation here.
You can also send a check, with the name "Sarah" in the memo, to this address: Almost Home, P.O. Box 250602, West Bloomfield, Michigan 48325.