Abused Pit Bull Caitlyn Stars In Photo Shoot With Shirtless Firemen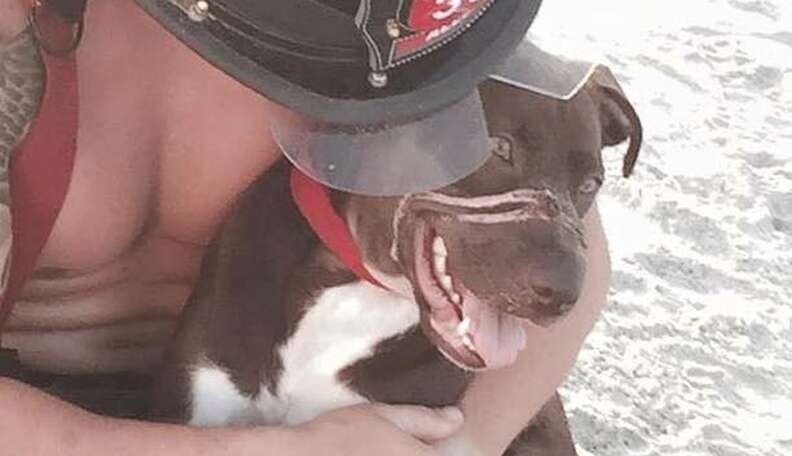 <p> <a href="https://www.facebook.com/IamCaitlyn?fref=ts&ref=br_tf" target="_blank">Facebook/Caitlyn's Comeback</a> </p>
Caitlyn, the dog who was found with her mouth taped shut, is making headlines again, this time for a good cause. Caitlyn's journey has included pain, many surgeries, rehabilitation, learning to trust again - and getting to do a photo shoot with a bunch of shirtless firemen. Yep, that's right.
Caitlyn was asked by the Charleston Firefighters to star in their 2016 calendar with them, much to the excitement of everyone who has followed her story. Caitlyn needs some love and attention in her life after what she's been through, and what better way than to star in a calendar with a bunch of extremely ... awesome ... firemen!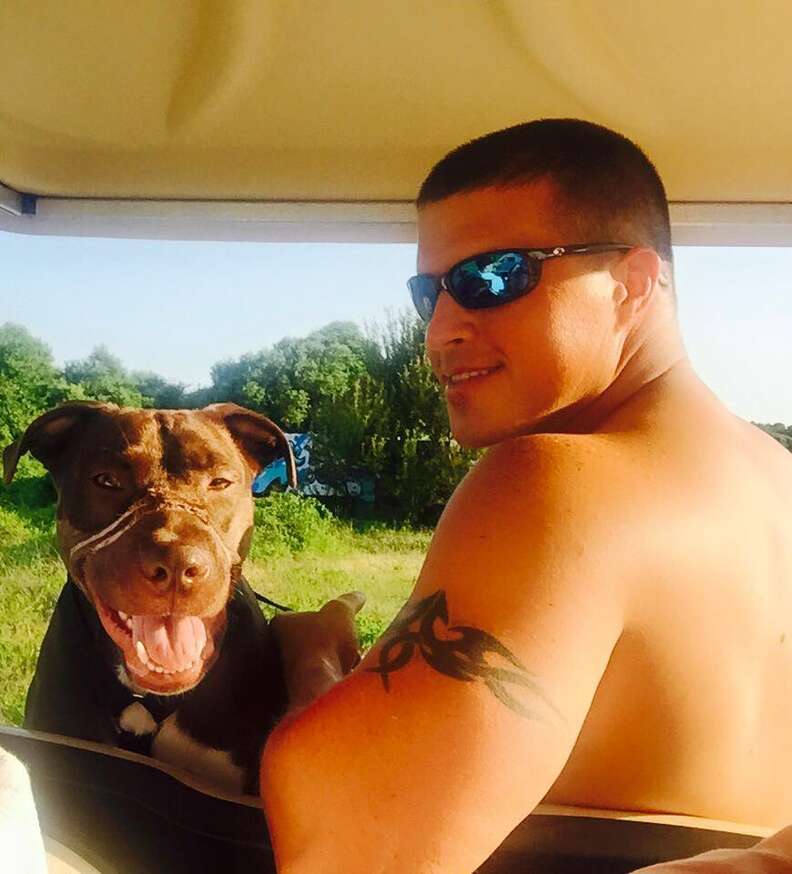 Caitlyn loves all of the people who have helped her along the way and seems just as thrilled to meet the firemen and hang out with them - and on the beach no less! The calendar is put together by the Charleston Animal Society, who has been taking care of Caitlyn since she was found weeks ago.
The 2015 Charleston Firefighters Calendar raised over $250,000, and hopefully Caitlyn can help them raise even more this time around! The money raised will go to Toby's Fund, which provides medical care for animals in need. What better animal to be a representative for such a cause than Caitlyn!
It's extremely fitting that, as Caitlyn heals, she is able to help other animals out there who are abused and suffering, just like she was. This pup has nothing but love to give, and everyone who follows her story cannot wait to see how far she goes.
Caitlyn now has her very own Facebook page called Caitlyn's Comeback, where her supporters can keep tabs on her as she fights her way to a full recovery.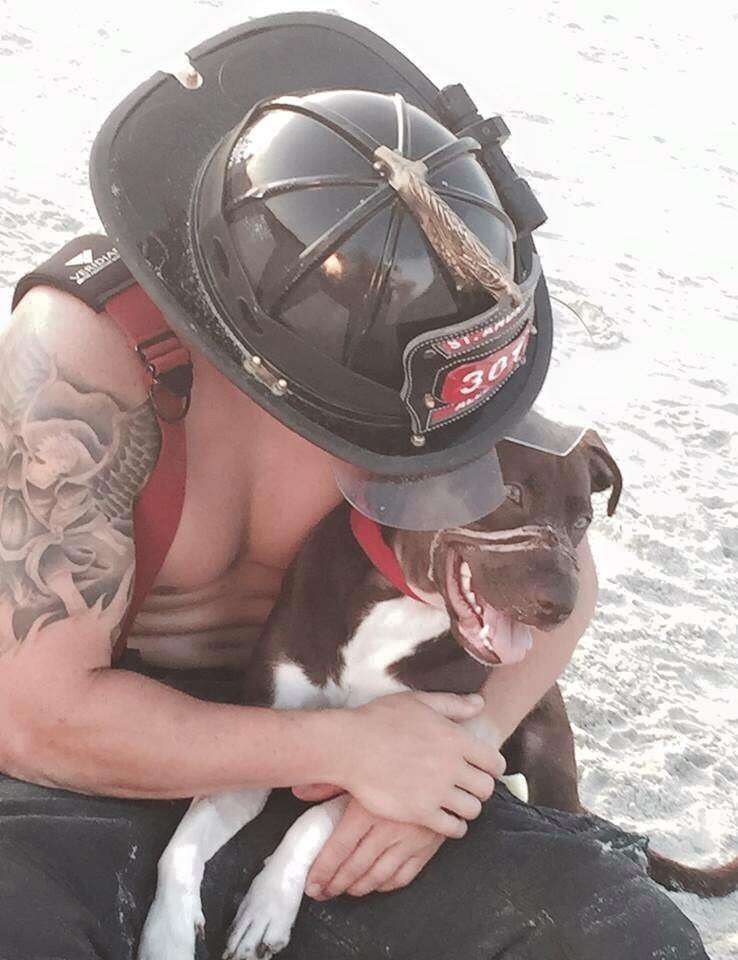 If you want to add a dog in need to your family, check out Adopt-a-Pet to find the perfect friend for you!