Humans have all sorts of crazy ideas, but this is definitely one of the craziest. A dog named Tina came to Vet Ranch, a rescue organization that treats pets in need, with burns all down her back and head - because her previous owners tried to treat her fleas with gasoline.
WARNING: Graphic photos below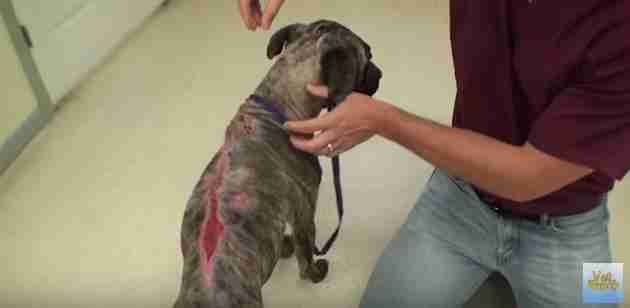 Tina was surrendered to a shelter by her owners. Dr. Matt from Vet Ranch said in a YouTube video detailing Tina's rescue that some people, believe it or not, think oil can be used to treat fleas or mange in dogs.
As apparent from Tina's serious wounds, the motor oil or gasoline used on her burned her very badly. It may have killed off the fleas, but it also killed off many of Tina's healthy skin cells, leaving painful burns down her back.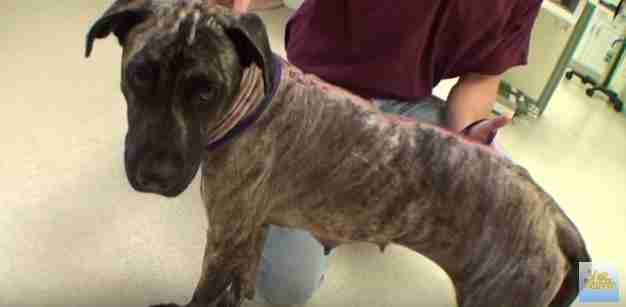 During Tina's stay with Vet Ranch, her wounds were rinsed out regularly and were also treated with ointment.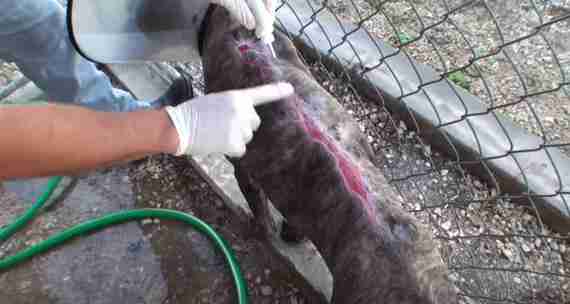 While Tina's injuries were pretty serious, after just a week of the right treatment and care they started to heal immensely. Tina was sent to live with a foster while she continued to heal, and a month later Dr. Matt checked in with her to see how she was doing.
Amazingly, Tina doesn't even look like the same dog anymore. She's healthier looking and much happier, and what's more, her burn wounds have completely healed.
Now all that's left from Tina's ordeal is a long white scar going all the way down her back, serving as a reminder that gasoline or motor oil should never, ever be used as a means to treat fleas, mange or any sort of skin condition on dogs.
On their YouTube video about Tina, Vet Ranch says, "Please share so people will know this is a TERRIBLE idea." Lucky for Tina she was able to get the right care from amazing people, and will now be treated right in her foster home and, hopefully soon, her forever home.
Check out the full video of Tina's rescue below:
If you're ready to add your own furry friend to your family, check out Adopt-a-Pet.com to get started.