A stray dog who somehow managed to survive a series of incredible ordeals, including being buried alive, has found a happy new life after her close brushes with death.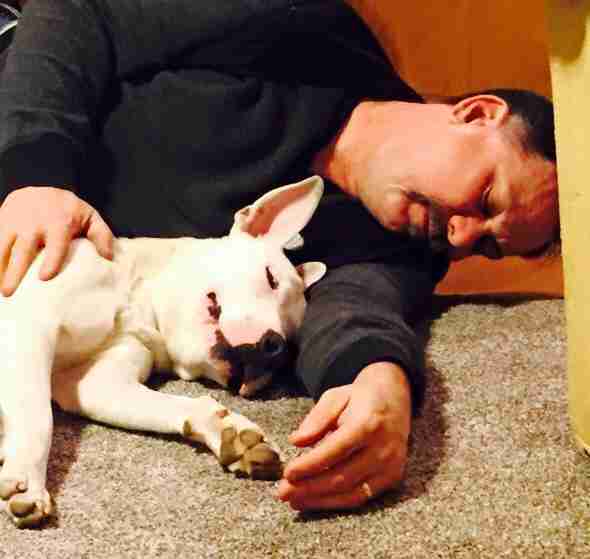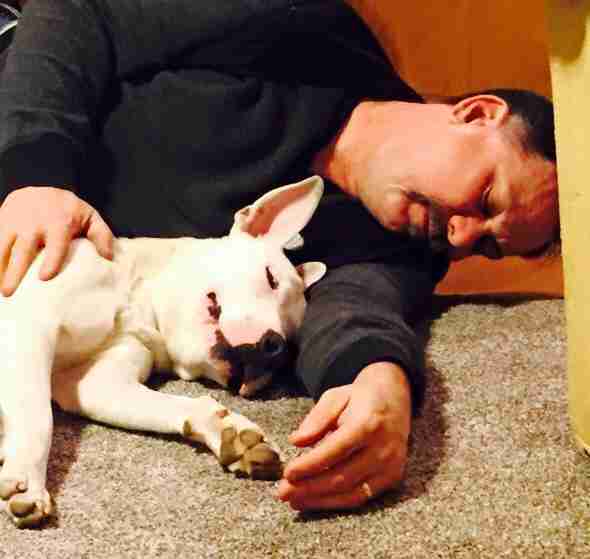 The 1-year-old pit bull mix, named Theia, had been living on scraps given to her by workers on a farm she frequented in the town of Moses Lake, Washington. Her sad, solitary life was nearly cut short in February, however, when she was hit by a car. In what appeared to be a misguided attempt to end her suffering, one of the farm workers struck her in the head with a ballpeen hammer, reports news station KHQ.

Believed to be dead, she was buried in a field - but even then, Theia refused to give up.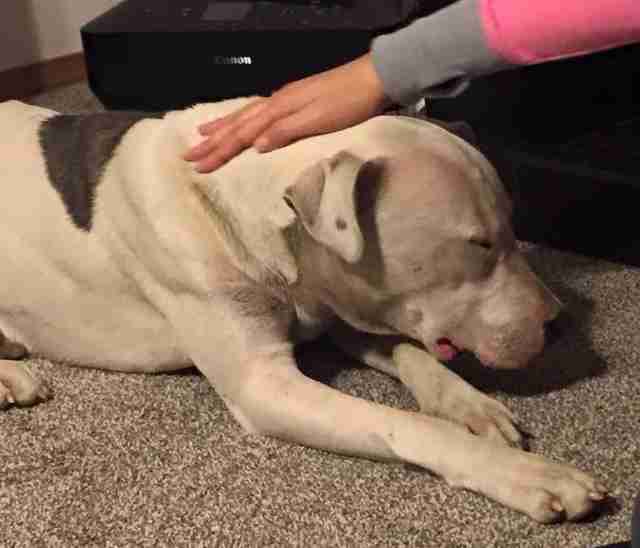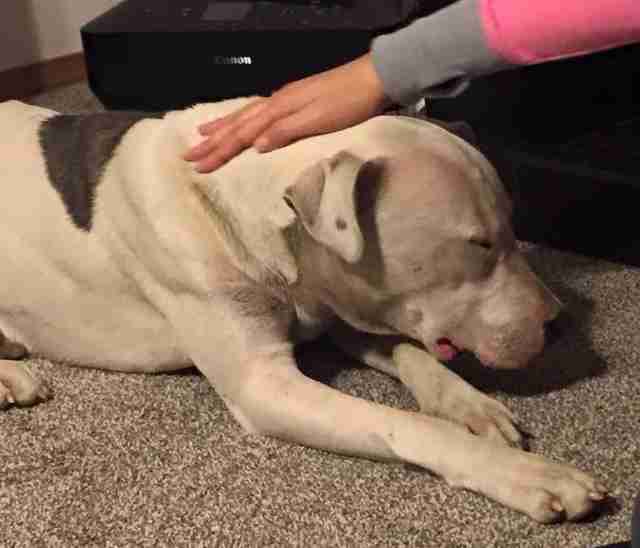 Four days later, she was discovered walking around the farm, wounded and dirty after having dug out of her premature grave. A farm hand rushed her to a veterinarian where she was treated for multiple injuries, including a dislocated jaw and bashed-in sinus cavity that would require surgery to repair.

After learning of the dog's harrowing story, local resident Sara Mellado volunteered to not only take Theia in as a foster, but to make sure she could recover as fully as possible - and ultimately find a forever home.

Doctors at Washington State University's College of Veterinary Medicine are optimistic that Theia's sinus cavity can be reconstructed, allowing her to breathe normally once again, but surgery won't come cheap.

Mellado launched a GoFundMe page seeking donations for the up-to-$10,000 procedure. As of Thursday, more than $15,200 has been raised from hundreds of donors.
Charlie Powell, communications officer at the college's veterinary hospital, told The Dodo that while Theia's body still needs some repair, her spirit is as strong as ever to be in the presence of so many people who care.

"If you were to meet this dog, you would have no idea of what she's been through. She doesn't hold grudges. To her, it's about 'Where's the next meal? Whose hand can I lick next? How much can I run around?,'" says Powell.
"She's overjoyed to have a foster family. I'm certain she'll have a happy life."