A tiny bunny was hanging out with her dog best friend, and as soon as she saw him, she got a little ... overexcited.
The bunny loves snuggling with her dog friend SO MUCH that she just couldn't contain her excitement.
She was immediately embarrassed by her overeagerness, and tried to hide ...
... but couldn't stay away for long. Snuggles wait for no one.
Finally, she just couldn't hold back anymore ...
... and started what has to be the cutest snuggle session EVER.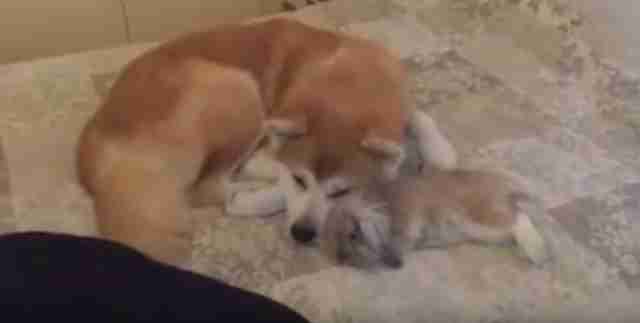 It should be illegal for two animals who are both SO fluffy to snuggle. It's just too adorable.
Check out the full video of these snuggle buddies below: