A black and brindle pup known to rescuers as "the sweetest dog at the shelter" sat alone behind the chain-linked fence of a kennel for nearly a year. Now, she's getting the send-off of a lifetime.
Lady, as the dog was known to staffers at the Brookhaven Animal Shelter in New York, was passed over again and again after she was first brought to the shelter as a stray in November 2015, along with a male dog named Tramp.
Lady's health slowly deteriorated and her caretakers began to fear the worst. Though only estimated to be between 4 and 6 years of age, Lady was found to be suffering from a distended abdomen and an enlarged spleen - symptoms possibly indicating cancer - which likely scared away potential adopters who might not have wanted to rescue a dog with an uncertain medical diagnosis. A medical aspiration didn't reveal anything cancerous, but putting her under anesthesia for a biopsy was too risky at the time.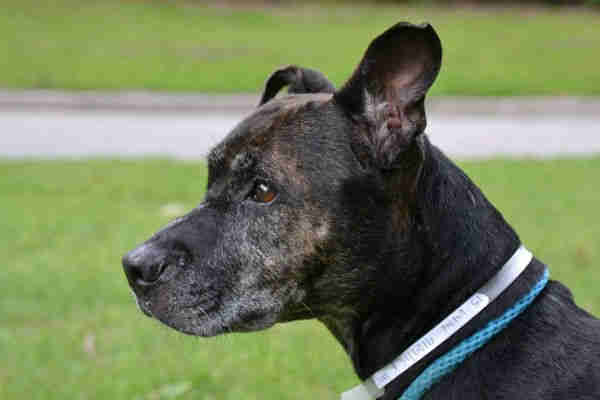 A Brookhaven volunteer named Amelia James couldn't stand the thought of Lady spending her final days in a shelter. "She was a favorite of mine at the shelter, yet constantly overlooked by potential adopters when she got sick," James told The Dodo. "I told her I would do whatever I could to get her adopted before her time was up."
With that, James put together her first ever bucket list video to try to find Lady a home.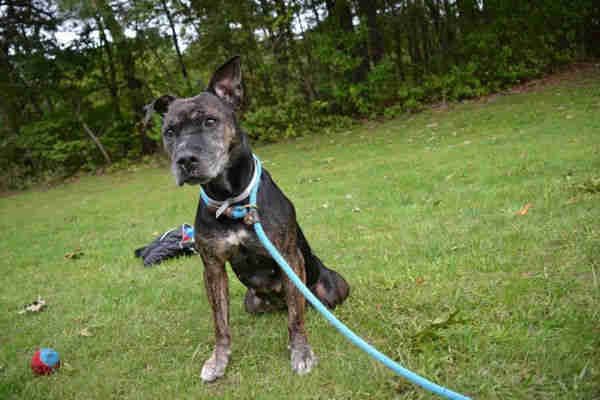 Volunteers at Brookhaven have been taking very good care of Lady and trying to make her as comfortable and happy as possible.
Her bucket list may not be comprised of cross-country road trips or fancy meals, but it is full of the simple things she loves:
A serene drive ...
Feeling beach sand between her toes ...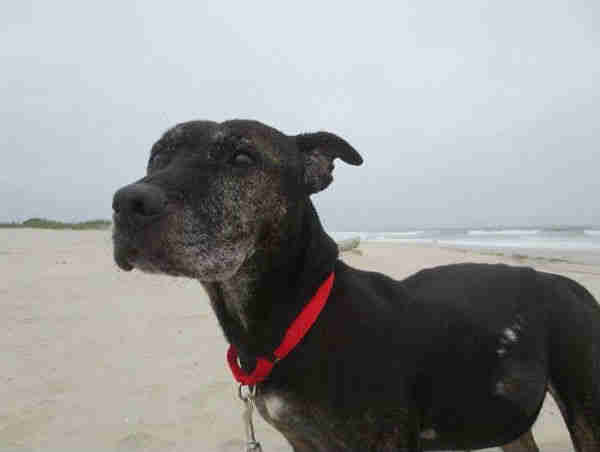 Taking a luxurious bubble bath ...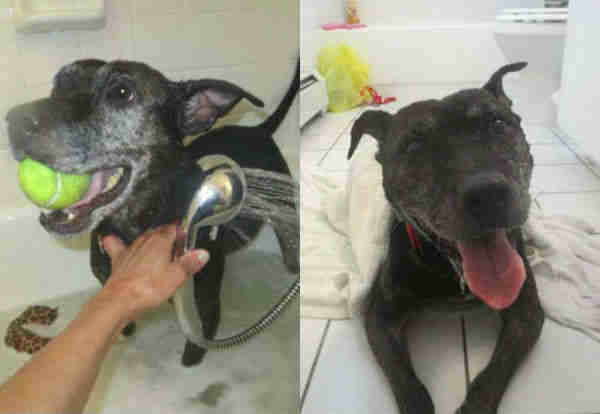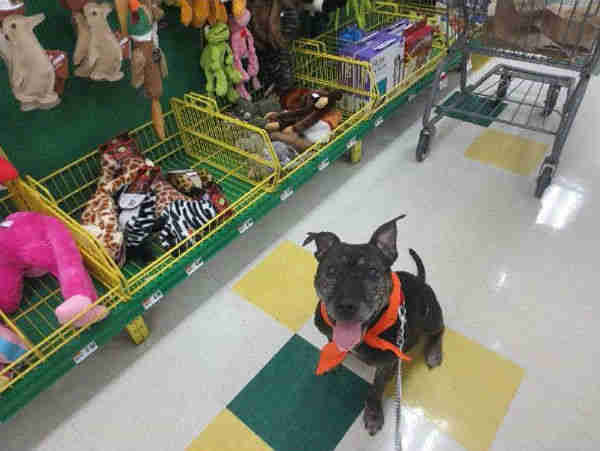 "Lady and I had so much fun fulfilling the wishes on her bucket list," James said.
James hoped the video would get Lady the exposure she needed to find a new home. With four out of five wishes checked off, Lady had just this one more item, which was proving to be difficult ... until she met Annette March and her 12-year-old son, Scott.
The mother and son duo came to an adoption event looking for a special dog to call their own, and that's exactly what they found in Lady. They spent a lot of time with her and just couldn't seem to walk away.
The March family packed up Lady's few possessions, and, with a tennis ball in her mouth, brought Lady home with them.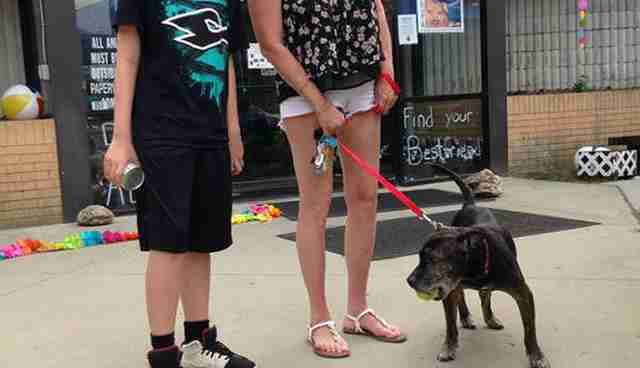 Ashley Boyd, director at Brookhaven, said the Marches weren't turned off by Lady's medical issues. In fact, Scott was adamant that Lady was the dog for him. "It's a lot to ask of people, both emotionally and physically," Boyd told The Dodo. "It's the most incredible thing when someone takes on the responsibility of caring for a sick animal, especially people such as the Marches."
And Lady is not letting her illness stop her from enjoying her new home.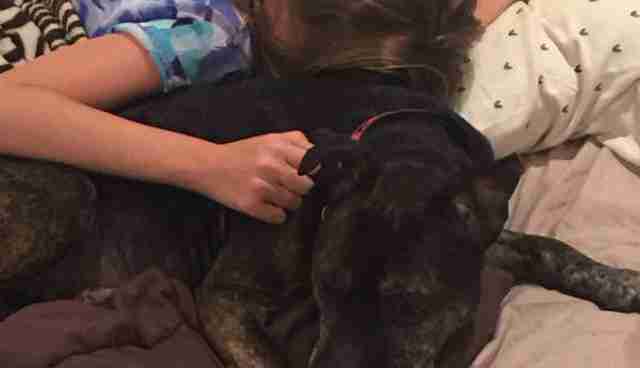 "As soon as we got home, she jumped into my son's bed and now that's her spot," Annette March told The Dodo.