Sometimes physics just doesn't quite work in your favor.
Tex has found a pretty fascinating new toy that he's eager to bring in the house: a broom. Problem is, this toy won't exactly fit through the doggy door.
But Tex is not one to give up easily, and takes it upon himself to solve this broom-door conundrum.
Ugh! Why must broom be so BROOM-SHAPED? Time to put Tex's problem-solving skills to work.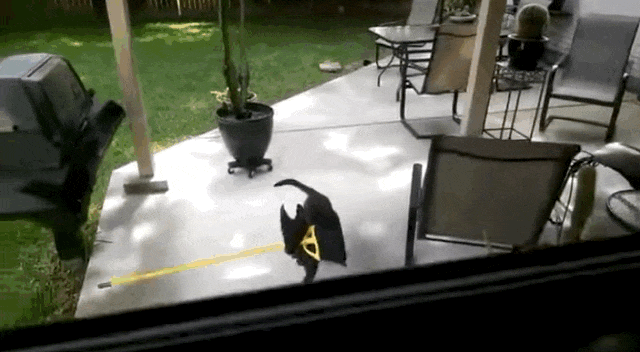 ... Atta boy, Tex! Now it's off to do some serious sweeping!
You can check out even more adorable animal ingenuity here!