Dog Has Won All 'Best Employee' Awards Since Dad Started Working From Home
She's a VERY good girl.
Not only is this sweet pup, named Meeka, a "very good dog" — she's got a wall full of awards to prove it.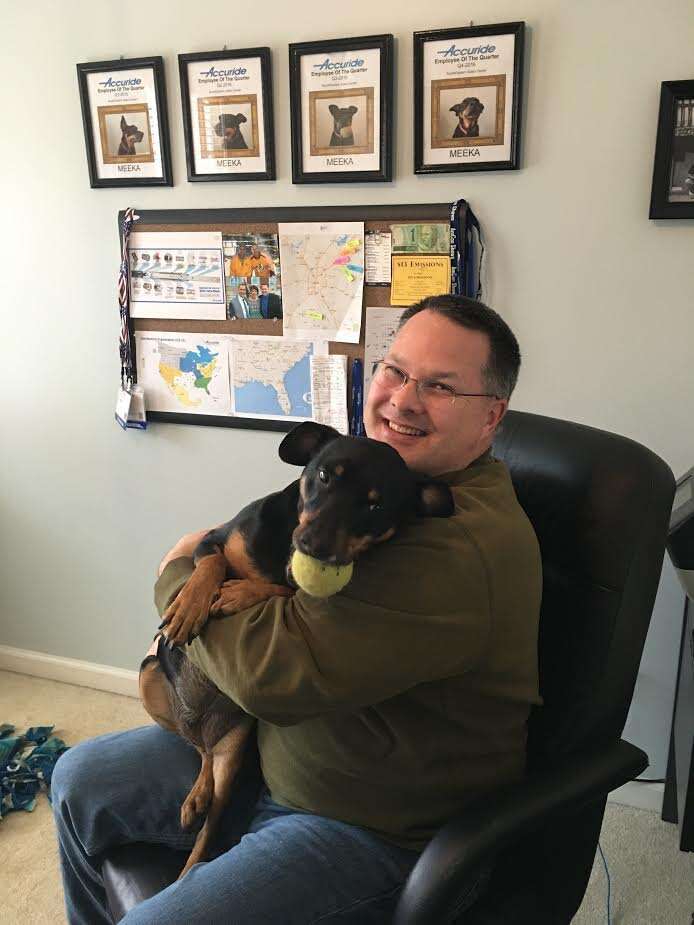 Meeka is one of just three employees at Accuride International Inc.'s southeastern sales center — which just so happens to be the home office of her dad/boss, Michael Reeg. The third employee is the family's other dog, Kya.
But Meeka is, far and away, the standout.
Since Reeg began working remotely, as district sales manager for the drawer slide manufacturer, he's learned that pets really do make for exceptional coworkers, even if they know nothing about the industry.
"Transitioning to a home-based position was quite a change," Reeg tells The Dodo. "It's quiet here. You need to get yourself fired up and excited about the day. Having a faithful companion in the office certainly helps."
While Meeka often doesn't appear to be taking on too much of the workload, she helps in other important ways.
"There are times that I'll even talk to her as I work through a problem or map out a customer solution. I try out my sales pitches and presentations on her. She's not easily impressed or swayed. All she hears is 'blah, blah, blah, Meeka' — but she likes to hear my voice and I love that she pays attention. Having her in my office all day is something that we both look forward to."
Kya, on the other hand, doesn't seem to be quite so committed:
"She is really my wife's dog," Reeg says, "So she only comes up to the office when my wife is gone. We are her second choice for company!"
Meeka, meanwhile, is such a dedicated worker that she'll show up to the home office even when Reeg is traveling for work. Needless to say, the dog's boss has been impressed.
"If my office door happens to be shut she will spend the day laying in front of the door, just in case I'm really in there," he says. "In my opinion, that earned her the title of Employee of the Quarter."
Reeg even made it official.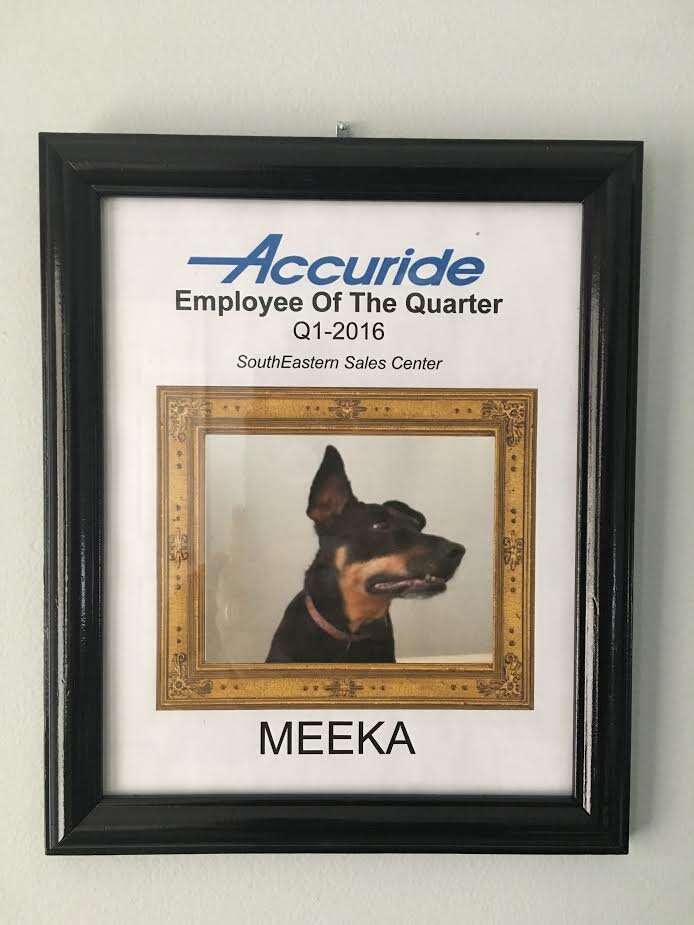 "I was not surprised at all when my dad first showed me the framed picture of Meeka as Employee of the Quarter because Meeka is very loyal to my dad and his (their) work," Madison, Reeg's daughter, tells The Dodo. "I just thought it was hilarious."
That was in early 2016 — but the special honor clearly didn't cause Meeka to start resting on her laurels.
She's won every "Best Employee" award since.
Meeka's stellar performance record hasn't been overlooked by Reeg's colleagues at the corporate office in California. They agree that she's deserving of that long string of awards.
"He sends an update after every quarter. Meeka is an outstanding support to Michael and his work," a spokesperson for Accuride International tells The Dodo, adding: "Dogs are the best."
As the current quarter draws to a close, it will soon be time to hang yet another award on the home office wall. But Reeg says Meeka isn't necessarily the shoe-in that her past honors might suggest.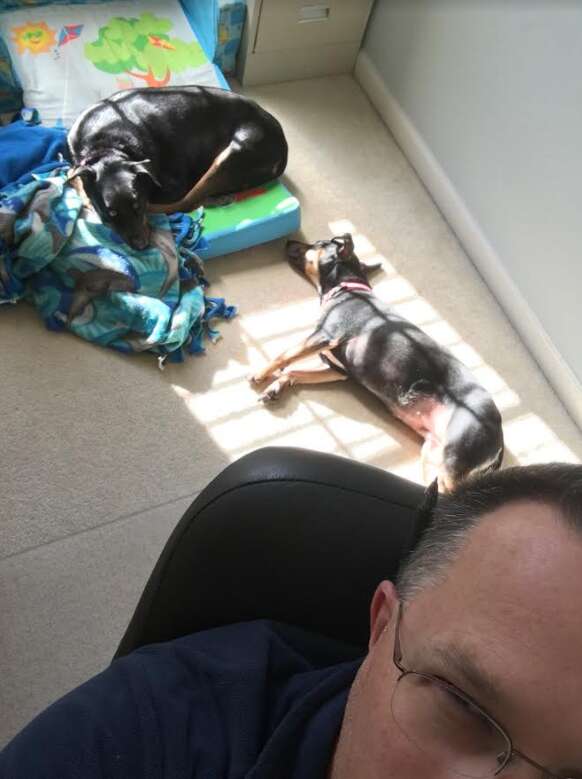 "I haven't decided yet if the prestige is going to her head, or if Kya feels disgruntled," Reeg says. "Maybe a change is needed for one quarter, so that Meeka doesn't feel entitled. I want her to stay sharp."
Wildly Creative Dog Toys You Didn't Know You Needed
Want them all 😍
Wildly Creative Dog Toys You Didn't Know You Needed
Want them all 😍