When Ginger was brought to a shelter, she had very little hope of survival or getting adopted. She had a tumor the size of a baseball on her paw, making it difficult to walk, and kill shelters rarely keep injured animals around for very long. Ginger didn't stand much of a chance - until she was rescued by Vet Ranch.

YouTube/ Vet Ranch
Vet Ranch, an organization that rescues and treats pets in need, heard about Ginger's story and knew something had to be done. Dr. Matt of Vet Ranch, as he refers to himself in the video below, drove an hour both ways to rescue Ginger and give her the attention she needed.

YouTube/ Vet Ranch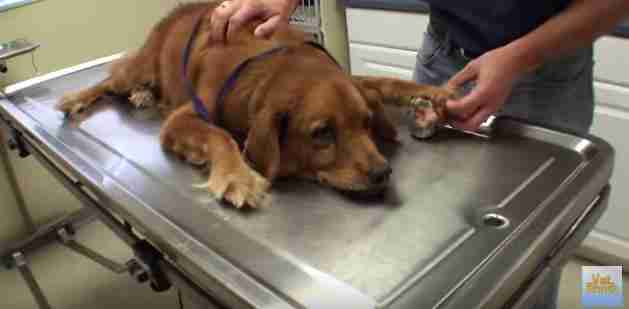 Ginger's tumor was pretty enormous - it had taken over the padding in her paw and was bleeding from being walked on. Dr. Matt was uncertain whether or not the tumor would be able to be removed at all.

YouTube/ Vet Ranch
When he began the surgery, he discovered that the tumor's roots went extremely far down, and he couldn't remove all of it. He did the best he could and crossed his fingers that it was enough and the tumor wouldn't grow back.

YouTube/ Vet Ranch
Weeks later, Ginger was miraculously healed. She was walking just fine, seemed super happy, and what's more, the tumor hadn't grown back. Vet Ranch tested the tumor and found that it was not malignant, so Ginger wasn't in any danger of the tumor returning and causing further trouble. Ginger was finally free.

YouTube/ Vet Ranch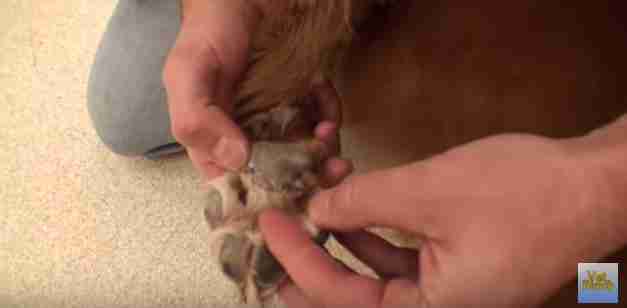 Thanks to Vet Ranch, Ginger can now run and play like any typical dog. She will be put up for adoption, hopefully find her forever home very soon, and have wonderful adventures ...

YouTube/ Vet Ranch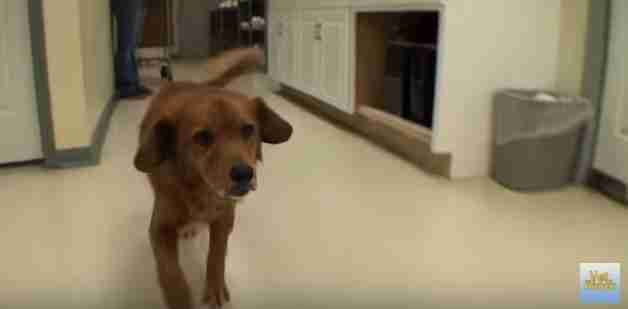 ...like meeting this adorable tiny kitten. Good luck, Ginger!
YouTube/ Vet Ranch
Check out the full video of Ginger's rescue below: