It's not the worst look we've seen on a dog.
Maybe a little heavy around the edges. But then again, this little cover dog looks like she could rock any shade.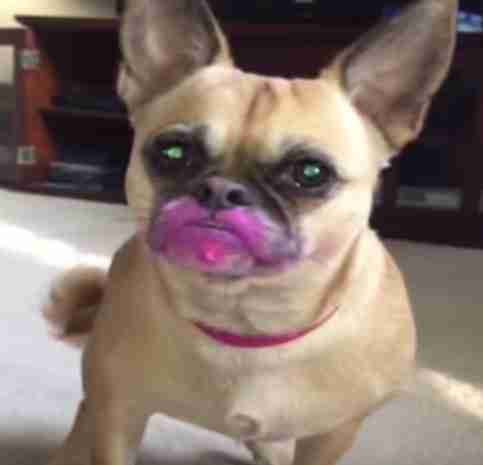 We don't know much of her story, beyond a video posted on YouTube this week - which begins with an anxious owner asking, "What did you do, Chloe?"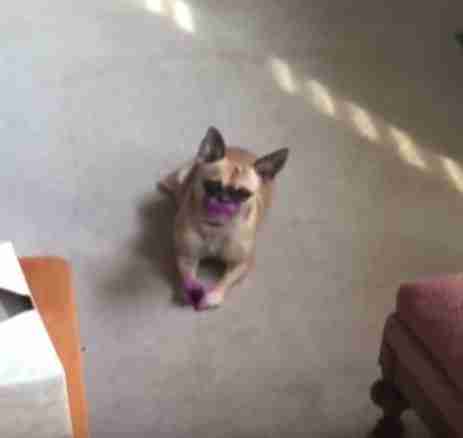 Darling innocent Chloe drops the half-chewed lipstick and backs away from the scene. All the while, she stares up at her owner wide-eyed: What, are you talking to me?
Yes, she's talking to you. You, with the lipstick all over your face.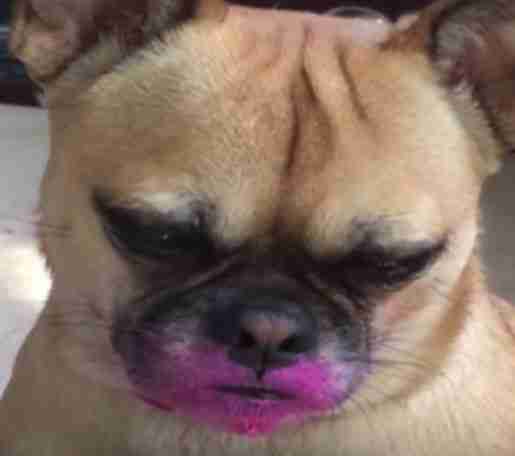 At least Chloe seems to have survived her foray into the cosmetics scene.
Unfortunately, it does happen more often than you might think. Internet forums are positively abuzz with "help-my-dog-ate-my-makeup" freak-outs. And, in most cases there isn't a lot to worry about. Unless, as petplace.com notes, your dog dives so far in, the object creates an obstruction in her digestive tract.
Here's a list of cosmetics and household sundries that won't hurt your dog - if she happens to ingest a little.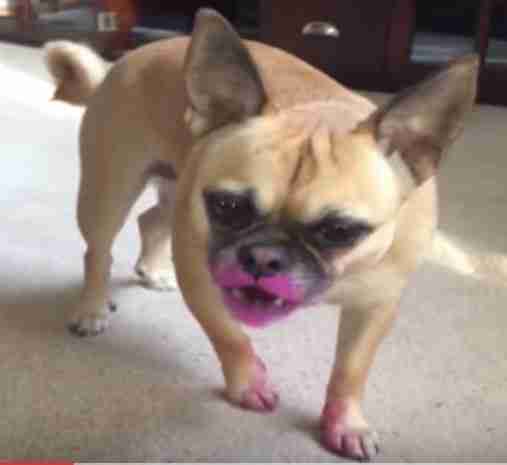 We can't recommend you ever knowingly let your dog play with makeup.
Even if she has the good grace to ensure that her nails match her lips.