Spying a potential new cuddle buddy, this charming seal wiggles his way over to the dog ...
Slaps his little seal paw around his new friend ...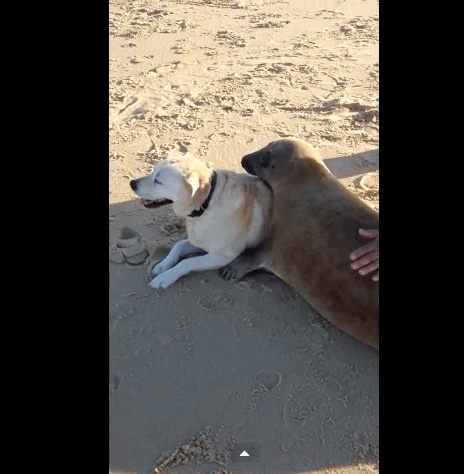 ... and then just lays on his new pal like the most contented seal in the world.
The dog may or may not be as into it.
Luckily someone on the beach had a camera, otherwise this adorable moment of interspecies friendship would have gone unrecorded.
Check out the whole encounter here: