Dog And Rat Can't Stop Kissing Each Other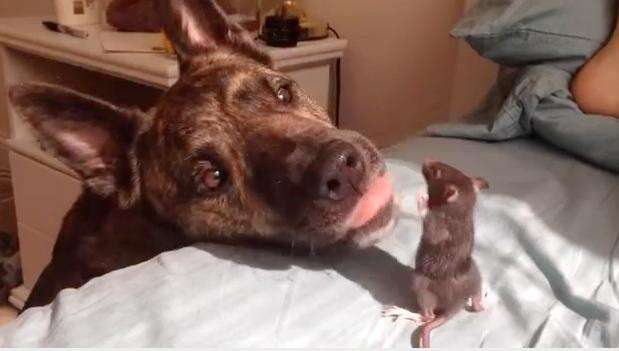 Osiris is a three-year-old Dutch Shepherd rescue and Riff Ratt is a 10-month-old fancy rat, according to a YouTube channel dedicated especially to them. "They live in Chicago and they're best friends."
Sometimes the duo plays a game only they understand.
YouTube/Osiris & Riff Ratt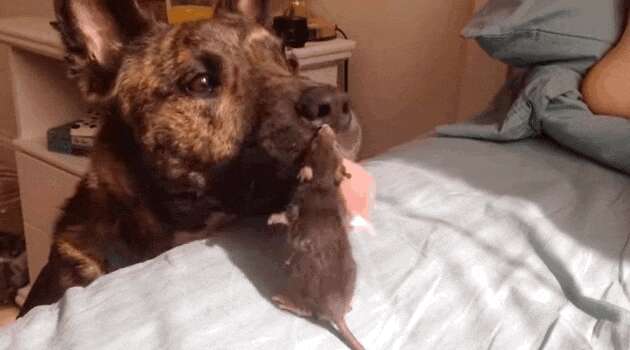 And they seem to get a kick out of it.
Sometimes, Riff Ratt even hitches a ride on Osiris's back.
And Osiris is happy to comply.
Sometimes Riff Ratt snuggles into his dog friend's belly.
And Osiris snuggles back.
If this isn't a true friendship, we just don't know what is.
Have a tip? Email sarahv@thedodo.com.