Stray Kitten Needs A Family ... So She Follows Home A Dog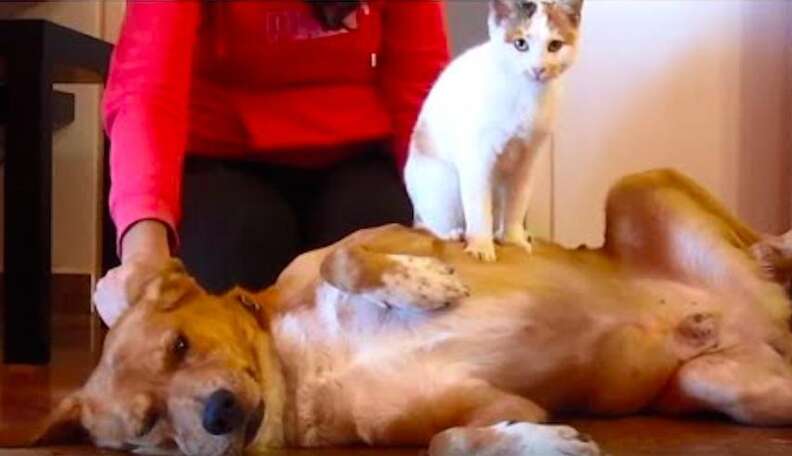 <p> <a href="https://www.youtube.com/watch?v=qb7NMf6OeWQ" target="_blank">YouTube/OrphanGr</a> </p>
Simone and Aragon's friendship was totally meant to be.
When the little kitten was a stray, living on the streets of Athens, Greece, she used to follow Aragon and his owner when they went on walks. One day she walked right into the house with them ... and never left.
Now the two are the best playmates around. Simone has taught Aragon all about the wonders of yarn ...

YouTube/OrphanGr
And he's shown her the value of a good tummy rub.

YouTube/OrphanGr
Aragon doesn't even get mad when his little kitten hogs the tennis ball.

YouTube/OrphanGr
Aragon's family can't keep Simone forever though, so the 6-month-old kitten is up for adoption through SCARS Greece, an animal rescue organization in Greece.
Hopefully her forever family will live nearby so she and Aragon can keep having epic play sessions. Watch the whole video below: