Dog Looks Just Like His Dad — So They Dress Alike Too
They've been athletes, bros, hippies and everything in between.
From the moment they met, Topher Brophy and his dog Rosenberg have been the best of friends.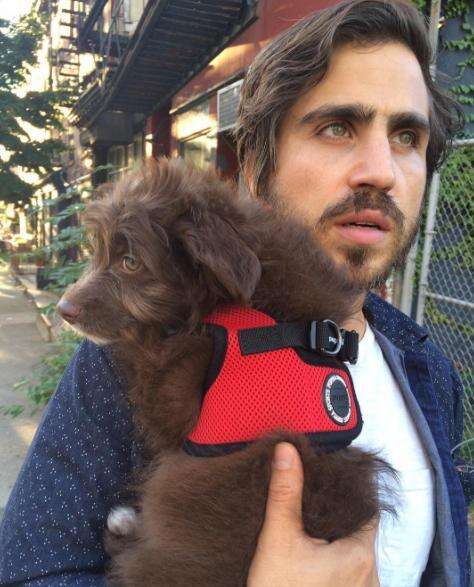 "Rosenberg has a temperament unlike any dog I've ever met," Brophy told The Dodo. "He has an almost regal sense of tranquility, confidence and inner wisdom."
While Rosenberg likes doing typical dog things, like playing with his toys, one of his favorite activities is people-watching and observing what's going on around him.
"He is a very introspective fella," Brophy said.
Besides his personality, there's something else pretty remarkable about Rosenberg - he and his dad look very much alike.
As their striking resemblance became more apparent, Brophy came up with an idea that would bring smiles to the faces of everyone he and Rosenberg met.
"We look so much alike physically, and do everything together, so dressing the same just feels natural for us."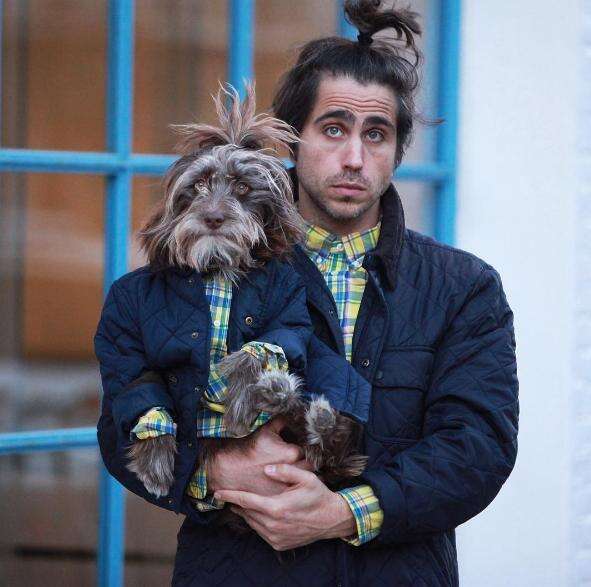 Brophy and Rosenberg dress up in all different kinds of matching outfits. Nothing is too out there for them, and they look incredibly stylish and dapper in every outfit they come up with.
They've been hippies ...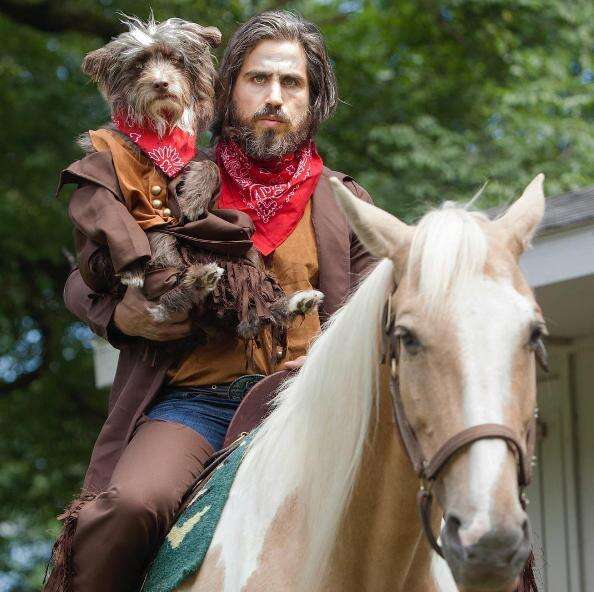 ... and everything in between.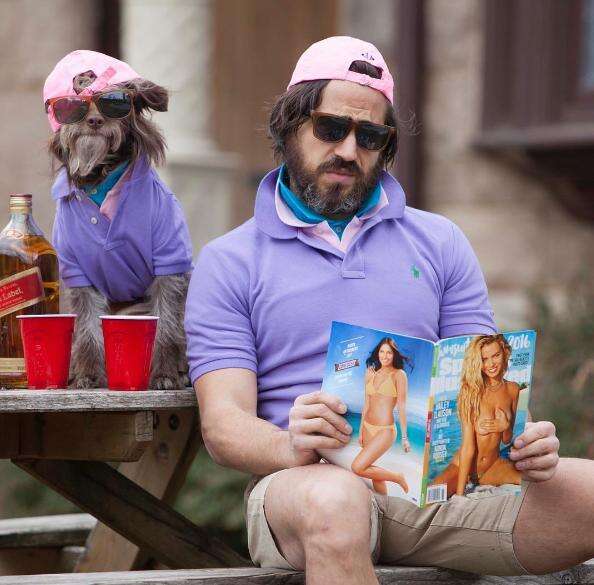 When they're out and about, people love stopping to say hello to the dressed-up duo, especially little kids.
"We spend a lot of time interacting with toddlers, many of whom are petting a dog for the first time," Brophy said. "He's great with them. Bringing people joy is a public service for us."
Rosenberg absolutely loves dressing up with his dad, and jumps into every outfit eagerly. He wants to be involved in everything happening around him, especially if it involves his best friend.
"If we can make people smile, even for a second, we have something to be proud of - in addition to our matching, shiny, flowing manes and green eyes, of course."