Paralyzed Dog Gets Acupuncture, And Now She Can Run
"I was a doubter that this treatment would make any difference."
A 4-year-old dog named Luca was lucky to get a loving family when she was just a puppy - but no one knew there was something going on inside her that would render her hind legs paralyzed.
Luca was diagnosed with Intervertebral Disk Disease (IVDD), a serious condition that causes nerve compression, which results in pain and even paralysis.
Luca had emergency neurosurgery to treat her disease, but even after the successful procedure, she had to learn how to use her legs all over again.
So her family decided to do something a little different - they took Luca to an acupuncturist.
"In all candor, I was a doubter that this treatment would make any difference," Luca's owner, Lou, told The Dodo.
Still, he took Luca to Animal Acupuncture, a practice in New York City run by Dr. Rachel Barrack, veterinarian and certified veterinary acupuncturist, who believes in bridging healing arts from the East and West - all for the sake of our pets.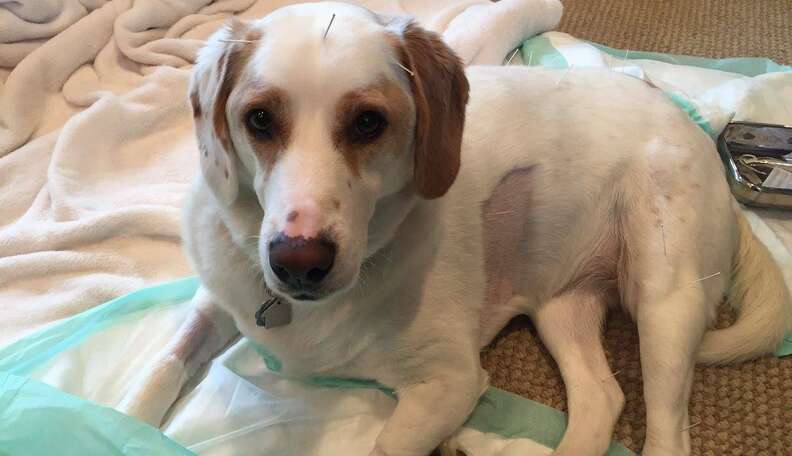 After just one visit, Luca's family began to notice a difference. "Luca seemed to be stronger, and more mobile even after one treatment, with further improvement after the second one," Lou said.
Some skeptics say that acupuncture for animals has a placebo affect for the concerned humans who love their pets - it makes people feel like they're doing something to heal their animals, so they see improvement because they want to.
But others, including experts in veterinary medicine, see acupuncture as a viable option, if paired with regular medical care.
"Acupuncture from an accredited and certified veterinarian can be very beneficial,"Dr. Robert Proietto, of Proietto Vets, told The Dodo. "It is not a substitute for western medicine, but should be used in conjunction for treatment of various conditions."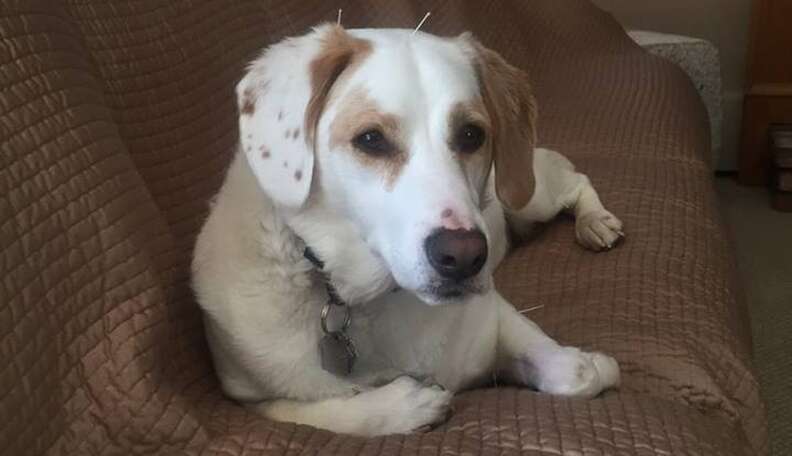 One thing that can't be doubted, though, is that soon enough, Luca was up again - and nothing could stop her!
"Luca showed immediate and lasting improvement after each visit," Lou said.
Now she gets to be a dog again.