Does Your State Still Send Pets To Gas Chambers?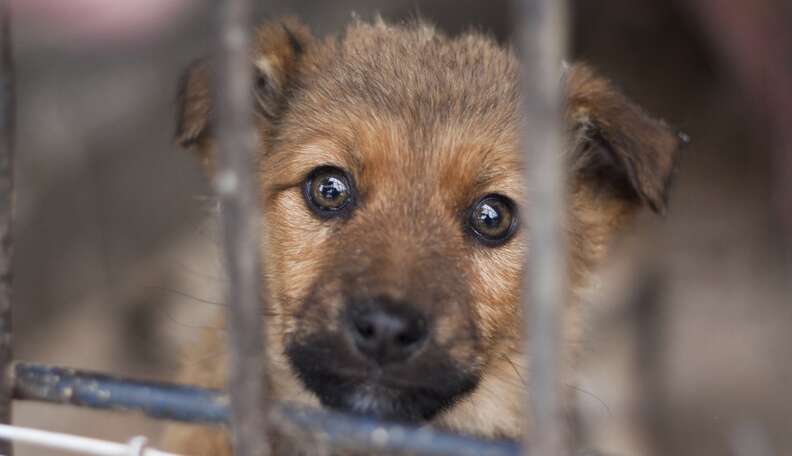 It was a standout week in our campaign to ensure that no pet ever faces death in a carbon monoxide gas chamber. Last week, West Virginia closed its last remaining chamber, thanks to a grant from The HSUS and the persistence of our West Virginia state director, Heather Severt. Two shelters in the state had continued to operate their chambers under a grandfather provision in the 2009 state law that banned new gas chambers, but we always knew they'd see a better way forward, and that's exactly what's happened.
We also secured commitments last week ensuring that Michigan will be gas chamber free by the end of 2015. Michigan senior state director Jill Fritz has worked diligently to obtain the closure of the four remaining chambers in the state, and she had an enormous assist from HSUS Michigan State Council member Virginia Holden, who was determined to see the gas chamber in her own Berrien County shuttered or destroyed. They were at the front end of a cascade of actions in the state related to gas chambers: Van Buren County Animal Control announced early last week that it would remove and scrap its chamber, the Berrien County Commission voted unanimously on Thursday to close its shelter's chamber, and Cass County Animal Control announced on Friday that its chamber will be shut by the end of this year. (Branch County's gas chamber was damaged in a fire earlier this year and advocates are working diligently to ensure it will not be reopened when the shelter is rebuilt).
I know Jill Fritz, Virginia Holden, so many other Michigan animal advocates, shelters, rescues, and veterinarians will continue to champion Grant's Bill - a bill that would impose a permanent statewide ban on the use of carbon monoxide gas chambers in Michigan. Getting the state legislature to act will end this controversy once and for all.
The last remaining gas chambers in North Carolina were closed early this year, thanks to a policy directive issued by the Department of Agriculture and Consumer Services. The Kansas legislature has ordered regulations prohibiting gas chamber use to be passed by year's end, and we are thrilled to announce that Humboldt Animal Control in Kansas has agreed to accept an HSUS grant to close its chamber even prior to the enactment of those regulations. The Clinton Animal Shelter in Oklahoma closed its chamber with the help of an HSUS grant earlier this summer.
We are now anticipating that two of the three chambers in operation in Wyoming will be closing soon, thanks in part to training and support being provided by the Cheyenne Animal Shelter. And the city council of Sandy City, Utah, thanks to the hard work of HSUS Utah state director Sundays Hunt and our friends at the Humane Society of Utah, may vote on September 1 to close its gas chamber. We are hopeful that Sandy City will show the way, and make its gas chamber the first of eight remaining chambers to function no more.
Since we began our campaign to end the use of gas chambers on dogs and cats in shelters across the United States back in 2013 – under the guidance of HSUS's Inga Fricke - more than 65 chambers have closed (two-thirds of the gas chambers in existence at the time). By year's end, at least 44 states will be chamber-free (up from 34 in early 2013). Just as we outlawed cockfighting in every state and made malicious animal cruelty a felony everywhere in the United States, so too it is our goal to shutter every last gas chamber for the euthanasia of dogs and cats.
To learn whether gas chambers are banned in your state, and to join us in the effort to close them nationwide, visit www.humanesociety.org/gaschambers.