7 Things Dogs Do That Prove They Really, Really Love You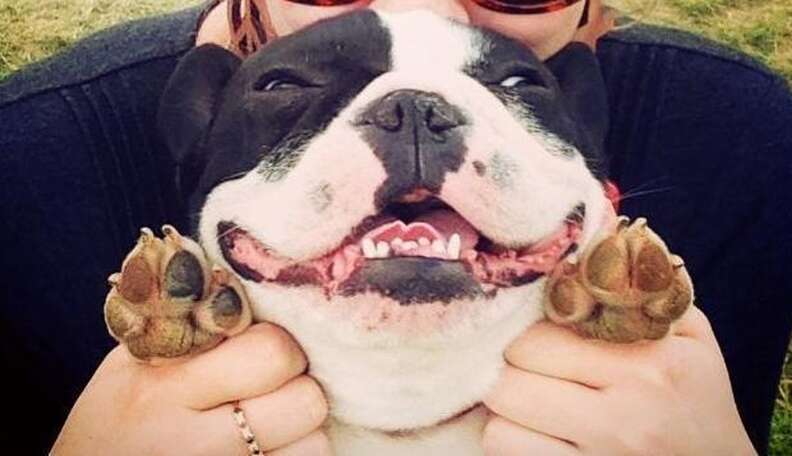 <p> <a href="http://www.reddit.com/r/aww/comments/1engdh/my_friends_very_happy_dog/?submit_url=http%3A%2F%2Fi.imgur.com%2FfZ7ePQd.jpg&already_submitted=true" target="_blank">Reddit/Billybillford</a> </p>
Some dogs jump all over everyone they meet, and some reserve their slobbery kisses for only a few very select humans. Here are some simple ways to tell for sure whether your dog truly loves you - or if he's just happy to have someone around to pour his kibble.
1. Your dog likes sleeping with you at night.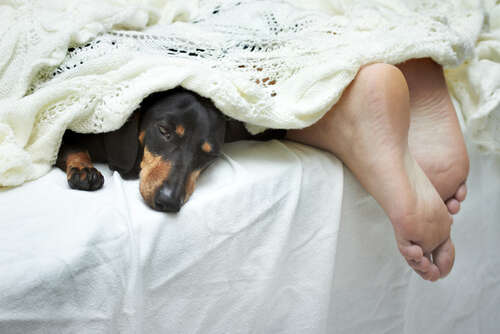 Dogs are pack animals, used to cuddling up in dens with their families. If your dog likes sleeping with you, whether it's on the couch or under the covers, it's a sign that she sees you as part of her pack. So if you wake up to doggie breath in your face, just be flattered your dog thinks of you as family!
2. She wiggles her eyebrows at you.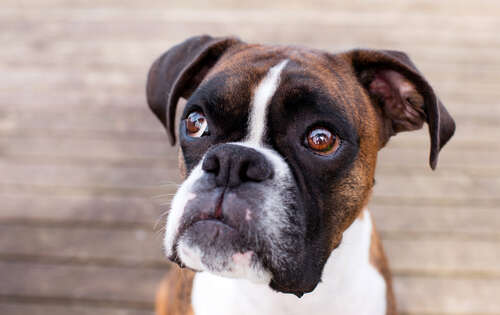 Just like with humans, dogs communicate much of what they're feeling through their facial expressions. And sometimes, their eyebrows are the key. A Japanese study from 2013 used a high-speed camera to record dogs' faces when their humans walked into the room - and the results showed that dogs raised their eyebrows when they saw their owners, but not when strangers walked in.
3. He brings you his toys.
Not only does this mean your dog wants to play with you (a sign of affection in itself!) when your dog brings you his favorite tennis ball, it may also mean he thinks of you as a pack leader. He may want to please you by offering a squeaky toy or well-worn frisbee ... because he thinks you'll like them as much as he does!
4. She looks you in the eyes.
When your dog looks you straight in the eyes, it's not meant as a sign of aggression. In fact, it's the opposite. Eye contact between dogs and their humans is a sign of love - and sustained eye contact releases oxytocin, the "bonding hormone," in the brains of both dogs and owners. That's the same hormone, by the way, that's released when new mothers hold their babies ... so if you call your dog your furry child, you're not far off.
5. He yawns when you yawn.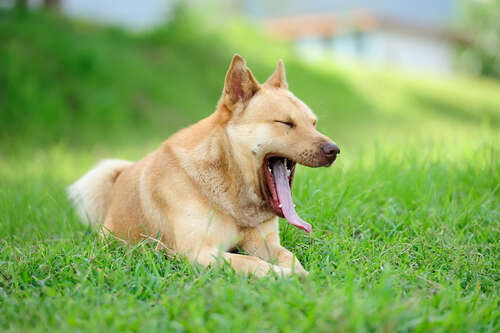 Yawning is contagious among humans because of a biological empathy - and now there's reason to believe that dogs do the same thing. A 2008 study showed that dogs were more likely to demonstrate "contagious yawning" when they saw their owners yawn than when they saw a stranger do it. So if your dog yawns every time you do, it's a sign that he cares.
6. She licks your face.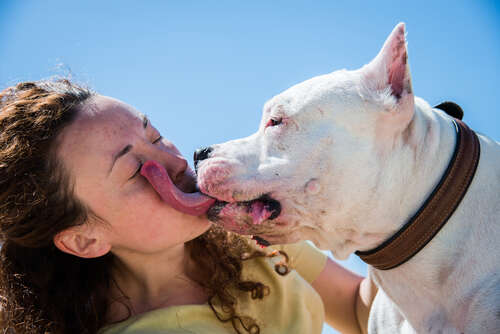 For dogs, licking can mean a number of things. Mother dogs often lick their puppies' faces the moment they're born, or to groom them. Some dogs lick their humans' faces because it's a habit, or because they like the way their owners taste, but doggie kisses are often a sign of affection, and a good indication your dog thinks of you as family.
7. He leans against you.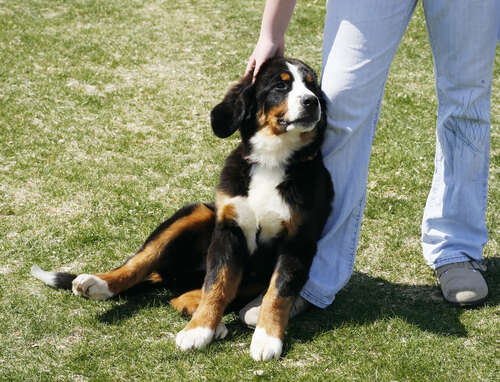 A dog will lean on humans for a few different reasons - sometimes it's because he is anxious, or he wants you to do something or go somewhere, but leaning is also a sign of affection. Even if your dog is leaning against you because he's nervous about a new place or situation, it still indicates that he thinks of you as someone who can protect him and keep him safe.