My Dog Is Obsessed With Walmart's Pet Lovers' Box With The Dodo
October's box has him ready for Halloween 👻
Two of my dog's favorite things are treats (obviously) and running to the door whenever he hears a package being dropped off.
Now, imagine his excitement when a gift that combined both of those things arrived at our doorstep — the Walmart's Pet Lovers' Box with The Dodo. In this new collaboration between Walmart and The Dodo, a curated box of up to eight new items for your dog (including toys, treats and accessories) arrives each month. Each item ranges in price from $5 to $20 and the box itself costs $19.97 (as in, that's a good deal!).
You can purchase one limited-edition gift box for your dog, or a three-month limited edition supply (October through December). Not surprisingly, the October box is Halloween-themed and filled with lots of spooky (and yummy!) contents.
While my dog sniffed and sniffed at the box, I took note of how Walmart personalized the top of the package with his name on it. Nice touch!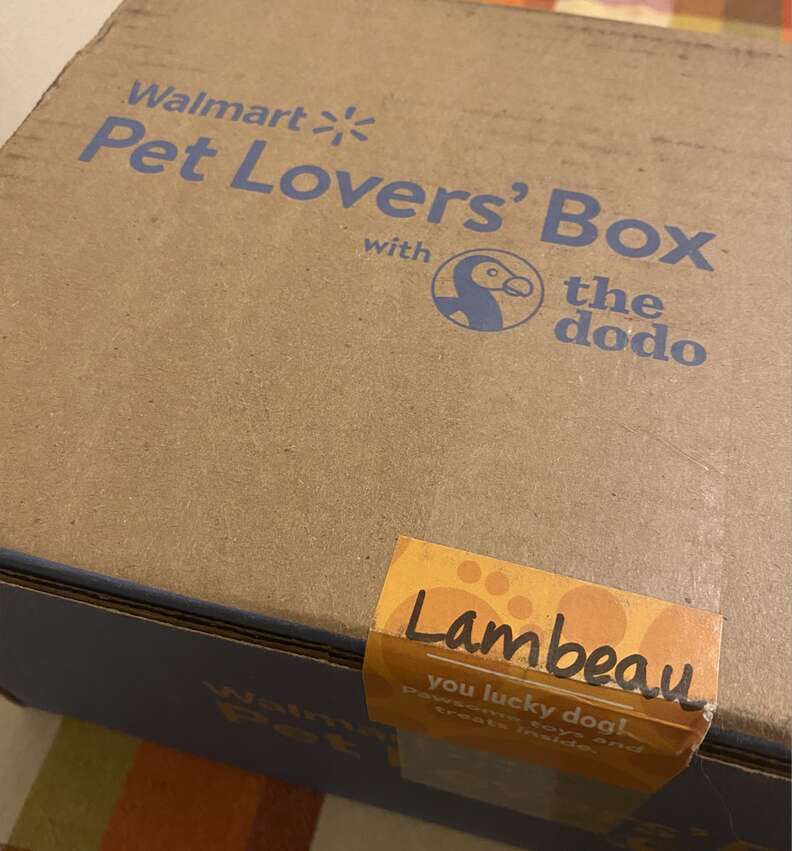 Once inside, the sniffing and excitement continued, as he now fully realized this box was for him.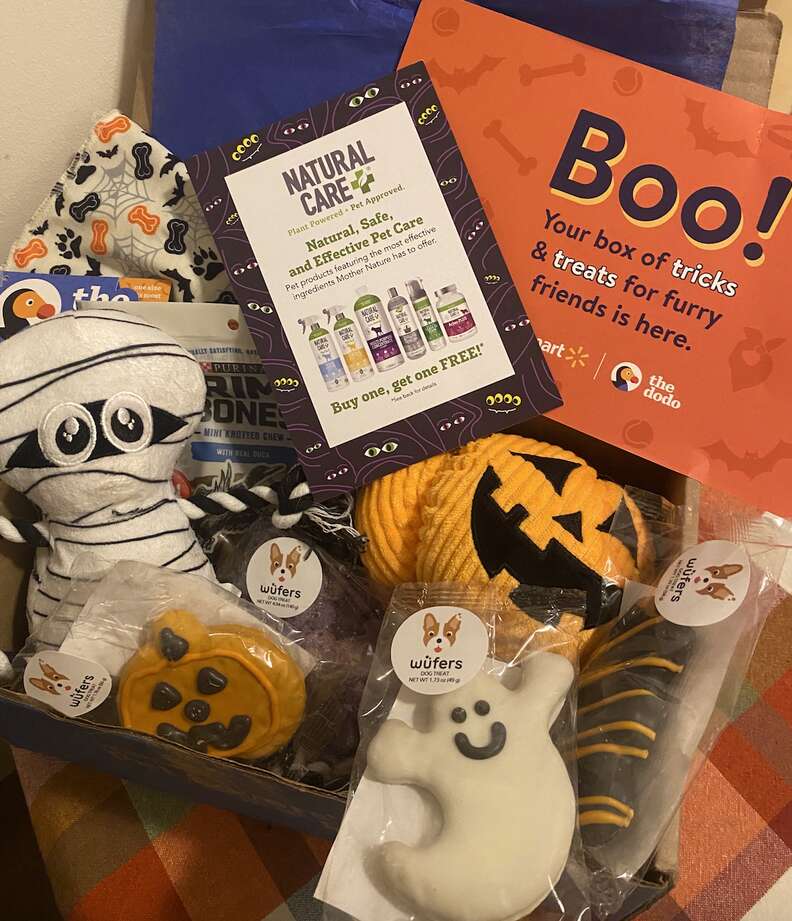 Needless to say, there's been lots of excitement around our house this month, as Walmart's Pet Lovers' Box has really gotten everyone in the mood to celebrate Halloween. While we wait to see what November's box has in store, I'm pretty sure a certain someone with four legs and a bushy tail is going to keep us pretty busy playing and asking for treats — just the way he likes it!
If you're looking for a fun way to celebrate Halloween with your pup, look no further than Walmart's new collab with The Dodo. There's lots more fun surprises in store in the coming months, too!
We independently pick all the products we recommend because we love them and think you will too. If you buy a product from a link on our site, we may earn a commission.