Dog Snoods Are A Thing And They're Absolutely Adorable
Sooo snuggly 😍
We independently pick all the products we recommend because we love them and think you will too. If you buy a product from a link on our site, we may earn a commission.
Have you ever heard of a dog snood before?
If not, you're not alone. Most of the Dodo team hadn't either, and when they discovered them last week the team Slack was buzzing with pics going back and forth and *so many* heart-eye emojis.
They're basically little hat-slash-scarves that keep your pup warm in the winter, but also look ADORABLE. Some people also use them to keep their dogs' floppy ears out of their food bowls when they eat — which sounds sorta hilarious but apparently works.
I was one of the few people in on the secret — I have a polar bear snood for my pup Nala, and as you can see she's absolutely adorable.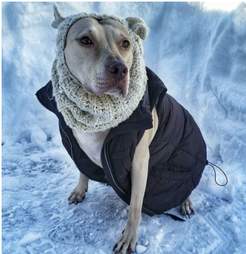 Danielle Esposito
Black Bear Dog Snood
Amazon
If you're looking to disguise your pup as a super cuddly black bear, here's the snood for you. It'll keep her warm, cozy and, most importantly, looking like a whole snack.
Polar Bear Snood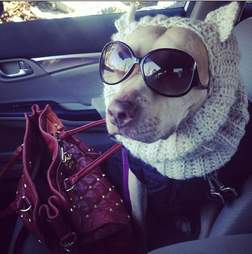 Danielle Esposito
Here's Nala again because can you even blame me!? Anyway — this snood will keep your pup warm and is perfect if you ever need to make her look as absolutely *extra* as possible.
Unicorn Dog Snood
Amazon
This magical snood will keep your pup's ears and neck warm while also adding some magic to your daily walks.
Rhino Dog Snood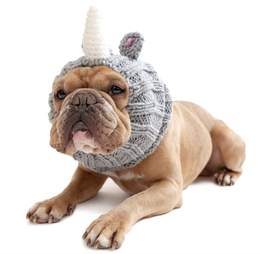 Amazon
The best part about this insanely adorable snood is that it can double as a quick Halloween costume on short notice.
Rooster Dog Snood
Muttropolis
This soft and cuddly rooster snood will transform your dog into an extremely cute chicken.
Fox Dog Snood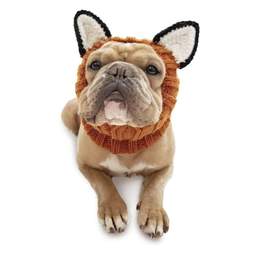 Muttropolis
This foxy snood will turn your dog right into the cutest woodland creature anyone's ever seen.
Pendleton Pet Snood
Chewy
This snood is the perfect compromise for a dog who loves dressing up but also likes to stay a bit more under the radar. She'll be eye-catching without being over-the-top — not to mention warm from ears to neck.
Kurgo Dog Snood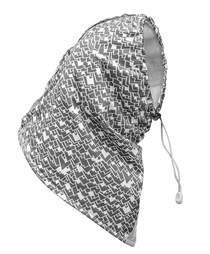 Amazon
This dog snood means business — and although it doesn't have the frills of some of the more cutesy snoods, it shines in other areas. Literally shines — it's reflective, so it's also perfect for night walks.
Happy Hoodie Black 2 Pack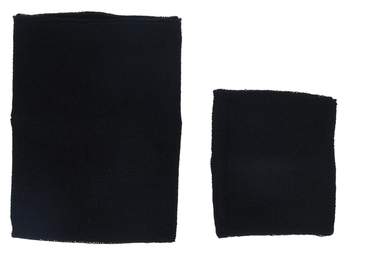 Amazon
Here's a more basic snood that's perfect for a minimalist — or if you're mainly looking to keep your dog's ears back. One reviewer absolutely loves how it helped her dog stop scratching her ear after surgery.