The 10 Best Halloween Costumes For Small Dogs
Best. Halloween. Ever. 🎃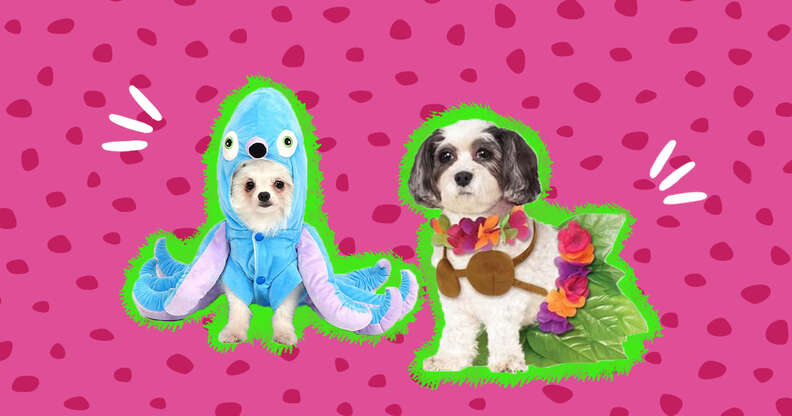 We independently pick all the products we recommend because we love them and think you will too. If you buy a product from a link on our site, we may earn a commission.
If you're obsessed with all things Halloween and you're looking to get your small dog in on all the trick-or-treating action, then you're probably in the market for costumes made to fit your pup's smaller frame.
The Dodo rounded up some of the best Halloween costumes for small dogs — so you can focus more on making your Halloween decorations pet-proof and less on scouring the internet.
Amazon
If "Squid Game" was your Netflix binge of choice this month — or if you're just obsessed with how hilarious this is — this is the perfect costume to fit your tiny pup.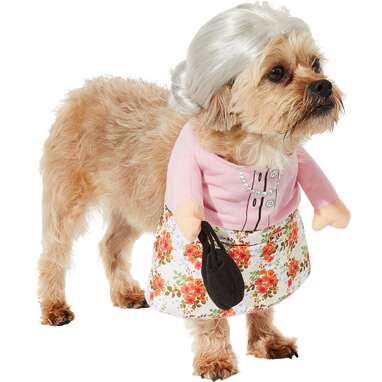 Chewy
Your pup will win every dog costume contest if she shows up in this — and you'll get tons of funny photo ops.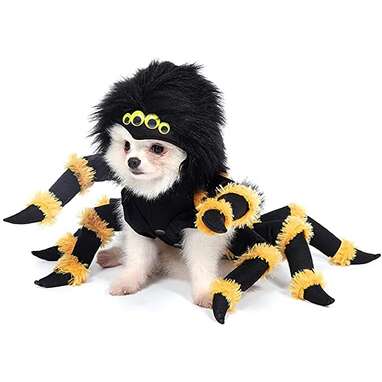 Amazon
Want to totally spook your friends? This spider costume might just make them think you have an oversized spider running around your house.
Amazon
Do you want to get your dog in the Halloween spirit but know he isn't a huge fan of costumes? These collars are perfect for pups who need a more low-maintenance outfit.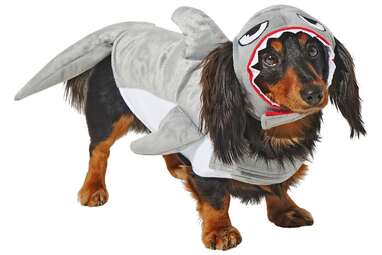 Chewy
Here's a two-piece costume that's easy to put on yet packs a big punch when it comes to how funny it is.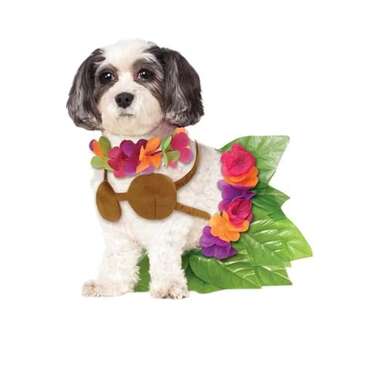 HalloweenCostumes.com
If you're missing the tropical weather, why not make it the inspiration for your dog's costume? This hula girl look will transport you and your pup right to the beach.
Amazon
Not only will your dog look the part on Halloween, but this fleece hoodie will keep her little body warm while you're out trick-or-treating (aka showing off her awesome costume)!
HalloweenCostumes.com
Is your dog obsessed with snow? If your pup loves playing outside all winter long, this hilarious costume might just be the perfect way for her to show off her personality.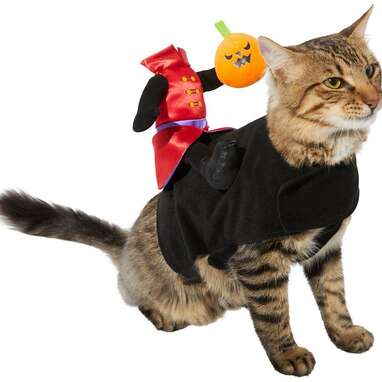 Chewy
If you're obsessed with the tale of "The Legend of Sleepy Hollow," then this costume is right up your alley. You can even have your pup wear it as you're spooking out your friends with the story of the Headless Horseman.
Chewy
Your pup might be small, but that doesn't mean she can't get into some big trouble. If your good dog loves being a little bad sometimes, this is the perfect costume for her.