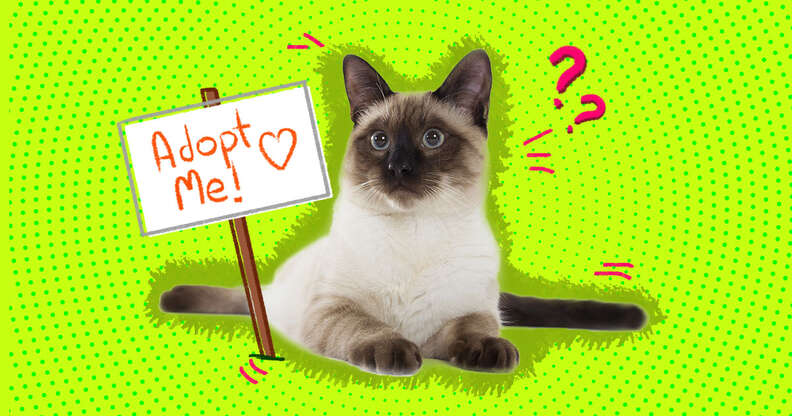 When you're adopting a cat, personality is the most important thing.
But if you have your heart absolutely set on a certain breed, a breeder isn't your only option.
You can totally find a purebred at a rescue!
The Dodo spoke with Mary Shaughnessy, founding member of Kitt Crusaders in Los Angeles, as well as Susan Courtney, a rescue partner at Kitt Crusaders, to find out just how you can track down a purebred cat at a rescue.
How to find a rescue with purebred cats
It's possible to find a purebred cat at a rescue, if you're willing to look a little harder.
"I would Google rescue groups for whatever breed you fancy in your local area," Shaughnessy told The Dodo. "Also check Petfinder."
"Some rescues specialize in rescuing certain breeds of cats," Courtney told The Dodo.
When looking for a specific breed at a rescue, it can sometimes feel like you've scoured the internet with no luck.
But don't give up!
"Keep looking," Shaughnessy said. "Purebred cats are generally not in dire need of rescue, but they do show up on Petfinder from time to time."
You can also contact rescues near you to fill out an adoption application and let them know exactly what you're looking for — that way they have you in mind if a certain cat does show up.
Why purebred cats end up at rescues
Just like any other rescue cat, a purebred might find himself at a rescue if he was neglected, abandoned, abused or homeless.
However, purebreds aren't typically surrendered as often as mixed cats.
"Most purebred cats do not need saving unless they have a behavioral issue," Shaughnessy explained.
Of course, behavioral issues don't have to be deal breakers! It just means your cat needs a little extra love and care, and most issues can easily be sorted out with the help of a vet or trainer.
The Coziest Cat Beds You'll Ever Find
Curated by Sam Howell
We independently pick all the products we recommend because we love them and think you will too. If you buy a product from a link on our site, we may earn a commission.