Dog Gifts The Dodo Staff Tried And Loved
They all earned our Paw of Approval 🐾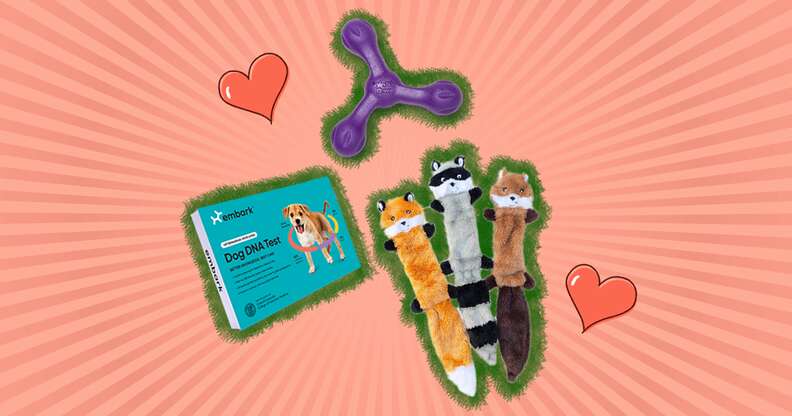 Due to stock shortages and delivery delays, items may arrive later than usual. Be sure to order items while they're in stock!
We independently pick all the products we recommend because we love them and think you will too. If you buy a product from a link on our site, we may earn a commission.
This year, we launched our official Paw of Approval at The Dodo, which we only award to products we've tested ourselves and really love.
And now that the holiday season is upon us, we decided to round up the best dog gifts that members of our own staff tried out and became obsessed with.
Check out our favorite Paw of Approval picks for dogs.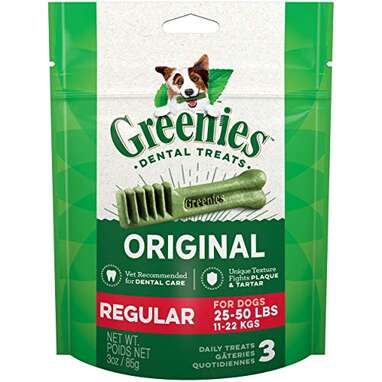 Our dogs are obsessed with the texture and taste of these dental treats, but we're obsessed with how well they get our pups' nasty breath under control.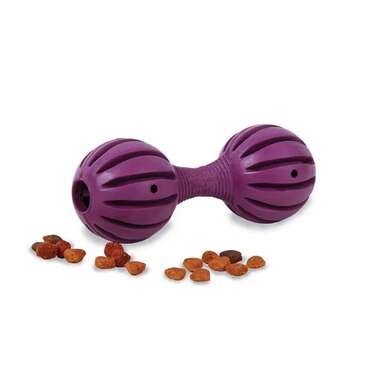 This treat dispensing toy has been one of our pups' favorite things for years. It's really entertaining — even when it's not filled with treats. Plus, it's a total steal.
Our dogs were itching and licking way less thanks to these immune support supplements. These bites really helped relieve their allergy symptoms.
The colors are so stylish that this harness is definitely Instagram-worthy. Plus, it also really helps with pulling on walks, and it comes with a matching leash and poop bag dispenser for a put-together look.
This dog bed is modern, super stylish and made with the same high-quality materials Casper's human mattresses are famous for. Consider this the best bed for pampering your pup.
You can open the doors of this crate in so many different ways to give your dog whatever space he needs. But the best part about this crate is you don't have to stress about your pup getting caught on or stuck in the holes thanks to their unique diamond shape.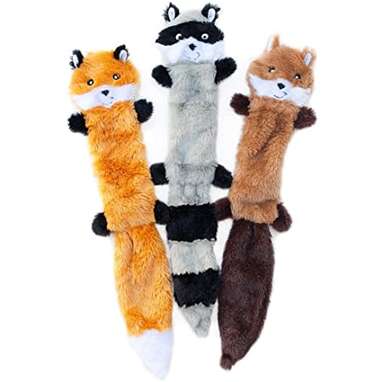 These plush toys don't actually have any stuffing, so you won't have to worry about your dog making a huge mess if he rips them open!
Our pet parents love how this puzzle toy works their dogs' brains and keeps them entertained.
Tug-of-war is fun until your dog accidentally nips your fingers when he's trying to regrip. But this tug toy is designed so that those little bites are a thing of the past. Safe fingers means longer playtime for you and your pup.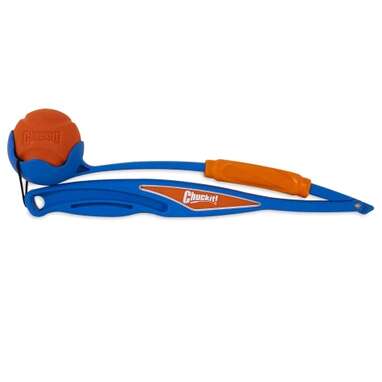 This ball thrower will totally upgrade your fetch game. It folds up, making it super easy to carry around with you or bring to the park. It also lets you throw balls really far without pulling a muscle.
We tried this nearly indestructible rubber toy out on our heaviest chewers, and even they couldn't make a dent in it.
This is such a fun way to bond with your dog. Plus, this DNA test will also let you know if your pup is predisposed to any health conditions you might not have known about.