10 Awesome Gifts For Kids Who Love Dogs
The best way to make their day 🎁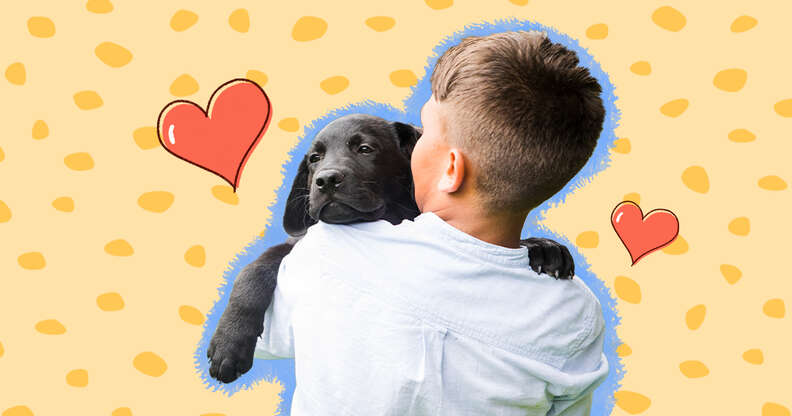 We independently pick all the products we recommend because we love them and think you will too. If you buy a product from a link on our site, we may earn a commission.
Kids are naturally obsessed with dogs — so if you're looking for a birthday, back-to-school or just-because present for a dog-obsessed kid, why not give them something they'll really love?
The Dodo rounded up the best gifts for kids who love dogs, from a dog plushie to end all plushies, to super cute paw-shaped crayons. All of them are adorable — and are guaranteed to make sure the kid in your life never stops talking about how cool this gift is.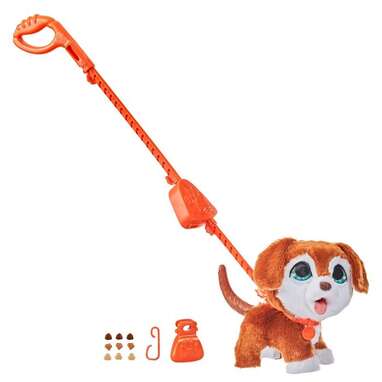 This funny and cute robotic dog walks himself (or on a leash with your kid) and actually poops! Your child can feed their FurReal dog the included treats and then pick up after him with the pooper scooper that comes with it. This dog is not only fun to play with, but it teaches kids responsibility, too!
Looking for the ultimate back-to-school gift for a dog-loving kid in your life? This JanSport backpack in the print "Fierce Frenchies" is it. This classic two-pocket backpack is the perfect size for kids heading back into class, and the fabulous pink Frenchie design (they have eyelashes!) is just too cute.
Why pick up a regular box of crayons for your kid when you can send them to school with this beautiful set of puppy dog crayons from Etsy seller KagesKrayons. Each box comes with the standard ROYGBV colors (plus black), and the cool dog-themed shapes make coloring so much more fun.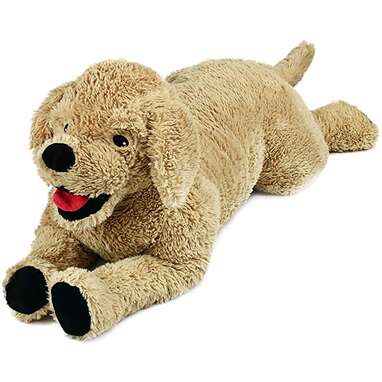 Your dog-obsessed kid is going to become attached at the hip to this plush golden retriever stuffed animal from LotFancy. This plush has ultra-soft fur, is stuffed with recycled filling and is the size of an actual golden retriever puppy at 27 inches long. It's the ultimate snuggle buddy your kid won't want to sleep without.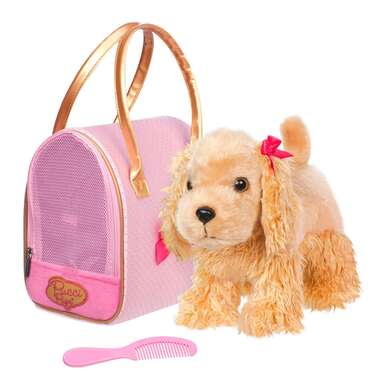 This adorable cocker spaniel plushie comes with her very own carrying case and accessories, including a comb and hairbows. Your kid can bring this pup anywhere thanks to the gold-and-pink mesh bag, and having the comb is great for games of pretend dog groomer.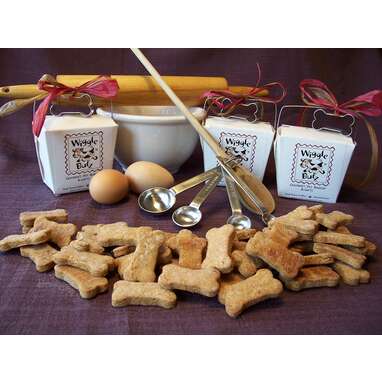 If your kid loves to pamper their pup, this DIY dog treat kit from Etsy seller WiggleButzPetBakery is a fun activity for both kids and pups alike. Each box comes with the necessary dry ingredients and cookie cutters to make four dozen bone-shaped treats. Just add your wet ingredients, stir and you're ready to bake (with an adult's help).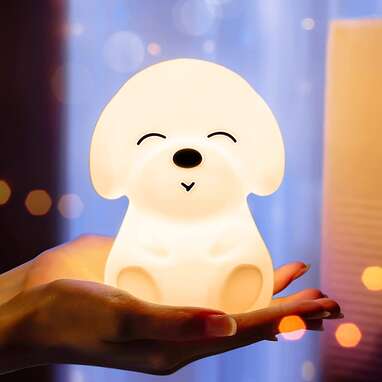 How adorable is this LED night light from Mubarek on Amazon? Simply tap the puppy lamp on the head to change its color and brightness. Its soft lighting makes it a perfect bedside table lamp to keep on while your kid drifts to dreamland. The battery can be recharged and each charge provides 10 hours of night light action.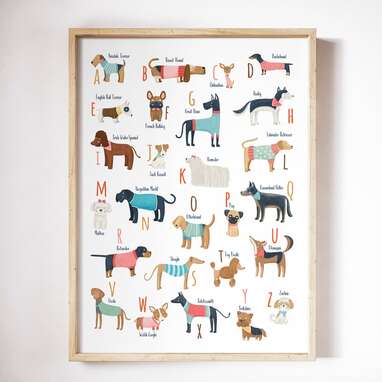 This dog-themed alphabet poster from Marta Munte on Etsy could be the final touch to a new parent's dog-themed nursery. Or give this printable poster to a child who's just learning their ABCs. This whimsical, educational illustration has the potential to grow with the kid it's given to and be passed down through the generations.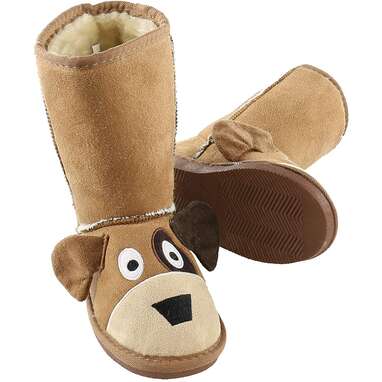 These warm and fuzzy unisex slipper boots from Lazy One come with an adorable dog face on each boot and 3D floppy ears. Because the boots are made from a faux suede, they can be thrown in the washer when too much fun has been had in them. There are five different kids' sizes available, and they're great for staying cozy in cold weather.
Pugalicious from Mattel is a fun stacking game that challenges kids to pile up treats on top of the pug's nose. Then, when kids press the "eat" button on the pug's foot, their treats will either get gobbled up or tossed every which way. The player who got the pug to eat their treats the most will win!