Your Kids Will Love These Books About Pets
These books show why having a pet is so special ❤️
Shopping for a kid who loves animals? Whether they have a pet already or they're dreaming about the one they'll have in the future, kids books about pets are a great option for children who are obsessed with having an animal of their very own.
Not only that, but studies show that reading (or being read to) is incredibly beneficial for children's cognitive development, from increasing their vocabulary to boosting memory skills — and the list goes on!
Blending a child's love of animals with reading is kind of a no-brainer then, right? We've rounded up 11 fantastic books about pets that early readers will love.
11 of our favorite kids books about pets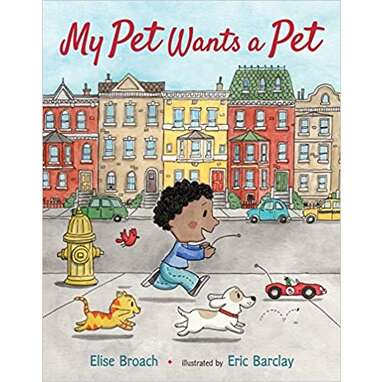 Every kid who dreams about having a pet will love this sweet picture book about a little boy who wants a pet of his own to take care of. Luckily, the boy gets his wish — a puppy! But soon, the puppy wants someone to take care of, too. In this charming story, the desire to love and care for something is explored in the sweetest (and most hilarious) way.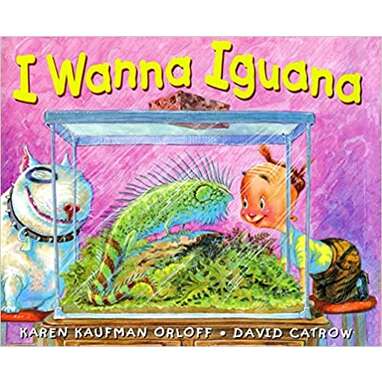 Sure, dogs and cats make great companions, but so do reptiles! In this funny story about a boy who wishes for a pet iguana, Alex tries to convince his mom to let him have one by writing her a letter. In fact, the whole story is Alex and his mom negotiating about adopting a pet iguana through notes to each other. Was he successful? Your kid will love to read the book and find out!
In this informative book from National Geographic Kids, your child will learn more about how to find and care for the best pet for your family. This book acts as a reference guide for all types of pets, from cats and dogs to guinea pigs and snakes. Kids will learn about which animals are better off staying in the wild and which ones make awesome pets, as well as how each type of pet eats, sleeps and plays. Perfect for those considering bringing a pet into the family but not sure which one to choose.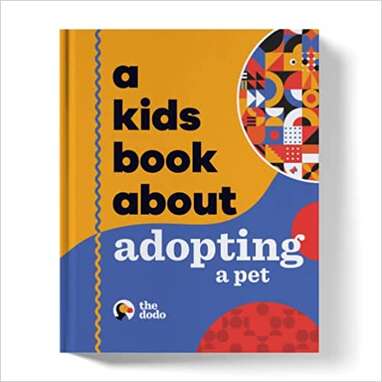 In The Dodo's new book about pet adoption, children will learn that adoption can provide a safe and loving home to a pet who really needs one. It covers what the pet adoption process is like, tips for helping your pet adjust to his new home, and the joy that comes with making an animal a part of your family.
For a child who loves rabbits and bunnies, this book will fit the bill! In this guide, kids will learn everything they need to know about providing a safe and happy home for a new fluffy friend.
In this sweet story about what it's like to have a new cat, Lola's mom says that taking care of a pet is a lot of work. So, Lola does a bunch of research about cats and learns a lot along the way. This is a great book to read about being a pet parent for the first time, especially if you're about to bring a kitty or cat home!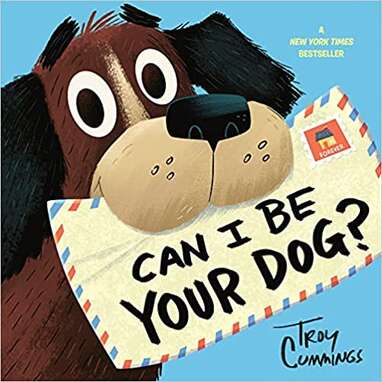 This is the sweetest book about pet adoption. In this story, Arfy the dog is homeless and looking for a family. He writes to every person on Butternut Street about what a great pet he would make. Readers will find out who steps up to adopt Arfy by the end of the book, and it's a sweet surprise!
Thinking about bringing a guinea pig home? This book will help you prepare and get excited for your new addition. Gordon the Guinea Pig reveals how readers should go about choosing pet guinea pigs, what supplies they'll need, how to make a new pet guinea pig feel at home, and how to properly care for pet guinea pigs, including feeding, exercising and keeping a guinea pig cage clean.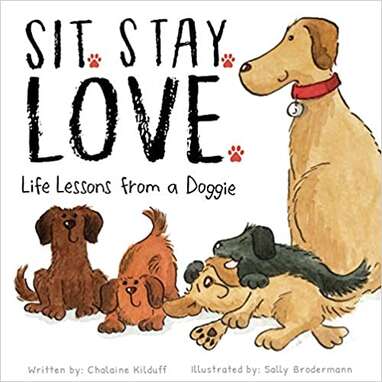 For the kid who loves everything about dogs, this sweet book shows us the valuable lessons that dogs can teach us about life. With songlike rhymes, this book teaches us that "no matter how we are different, how we are the same is what matters most."
This story comes with an unexpected twist. Norman didn't want a pet goldfish. He wanted a pet who could run and catch, or a soft, furry pet to sleep on his bed at night — definitely not a goldfish. But, Norman soon realizes an important lesson: Sometimes you can discover the positives in something you didn't know you wanted.
If your kid is already a fan of the Little Critter series, then this book will be perfect for them! In this story, they'll meet all of Little Critter's pets — his fish, frog, cat and dog are his best friends, and your child will soon find out why within these pages. And there's an added bonus: This book for early readers contains over 30 stickers!
Here's to sharing the joy of reading with a child (on one of our very favorite topics).
We independently pick all the products we recommend because we love them and think you will too. If you buy a product from a link on our site, we may earn a commission. Links are updated when possible, but note that deals can expire and all prices are subject to change.