Here's A Hack To Take The Perfect Selfie With Your Dog
Do it for the 'gram 📸
We independently pick all the products we recommend because we love them and think you will too. If you buy a product from a link on our site, we may earn a commission.
Ever notice how it's nearly impossible to get your dog to take a good selfie with you?
All you're trying to do is capture every waking minute with her, but she never sits still, or even looks at the camera.
Well, in an absolutely ridiculous plot twist, there are actually things you can buy specifically for taking dog selfies!
Believe it or not, you can attach these products TO YOUR PHONE, and they'll capture your pup's attention and get her to pose for the perfect picture.
Sounds wildly extra, and yet kind of totally necessary.
Option #1: Captivate her with a clip-on tennis ball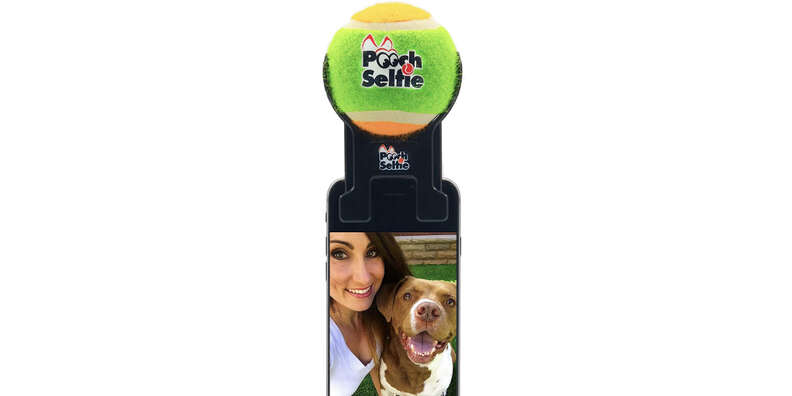 It's always uncomfortable when you get caught taking a selfie.
It's probably a bit more awkward when you're caught taking a selfie with a giant tennis ball attached to your phone.
But the end result? So worth the embarrassment!
Option #2: Bribe her with a treat … hands-free!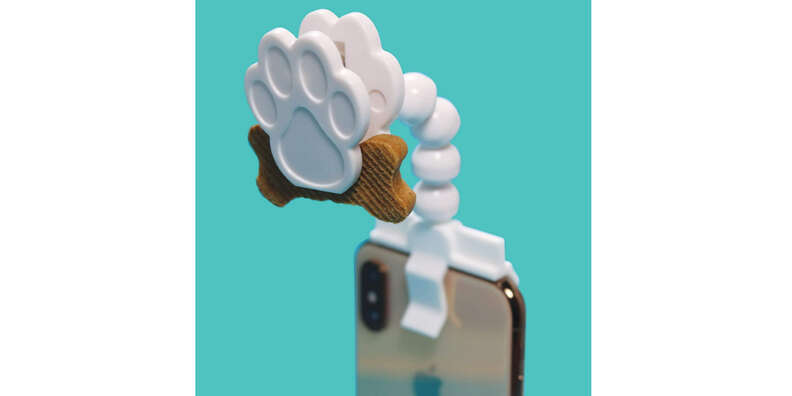 Taking a selfie is hard enough as it is, between holding your arm out far enough and getting that perfect angle.
Doing all of that and holding a treat to keep your dog focused at the same time? Forget it!
At least this attachment can take care of that last part for you.
(You can try these waffle dog treats from Amazon for $5.99, which are the perfect size to grab with the clip.)
Option #3: A treat launcher that makes rewarding her easy
Getting that one flawless photo of your dog can be truly exhausting at times, so this attachment even makes rewarding her easier.
If you're going to give your pup a treat after posing (*cough* being bribed *cough*) for a cute pic, this holder will actually launch it for you. (Like these perfectly sized training treats from Amazon for $7.99.)
Or if you want to just make photo shoots fun for your BFF.
The Best Dog Poop Bags On Amazon
Curated by Sam Howell
The Best Dog Poop Bags On Amazon
Curated by Sam Howell