Here's How To Celebrate Your Cat's Gotcha Day
Because what's more important than the day you met your BFF 😻
We independently pick all the products we recommend because we love them and think you will too. If you buy a product from a link on our site, we may earn a commission.
If you adopted your cat, you may not know when his real birthday is. So his adoption date, or Gotcha Day, is the perfect date to use to celebrate his birthday!
But with so many things to plan and buy (and so many options to choose from), it can be overwhelming to figure out what to do to celebrate your cat's Gotcha Day.
To help you throw the best Gotcha Day for your cat, The Dodo created this guide — so you can spend more time celebrating and less time planning.
Dress your cat up (if he's OK with it)
This bandana says "It's My Gotcha Day!" It comes in lots of colors and sizes, and you can add your cat's adoption date. The bandana also has two layers of fabric to help it last so your cat can wear it every year.
Make your cat feel extra special with this sparkly mini crown! You can get it sized to fit your cat's head, and you can add his age. It also has an elastic band to help it stay on your cat's head all day — or long enough to get a photo.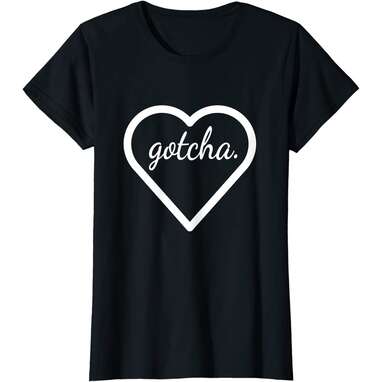 Show your cat how much you care by dressing up to match him with this Gotcha shirt. It's 100 percent cotton and comes in five colors.
This Gotcha Day banner will add the perfect backdrop to your party. The letters are sparkly gold cardstock, and the banner comes with string to easily put it together.
You'll really get the party started with this cat wine (nonalcoholic for him, of course). It's inspired by the flavors of human wine and made with salmon oil and catnip that your cat will love.
No boring cakes allowed for your cat's Gotcha Day — get this personalized, two-tier cake for his special day. The cake comes in multiple colors and is made with tuna and catnip.
Treat your cat to Gotcha Day gifts
This toy will keep your cat busy chasing the spinning ball for hours. It has a refillable compartment for catnip to get your cat interested in the toy, and it activates your cat's hunting instincts to chase, paw and stalk. It'll help to keep your cat physically and mentally fit — win-win!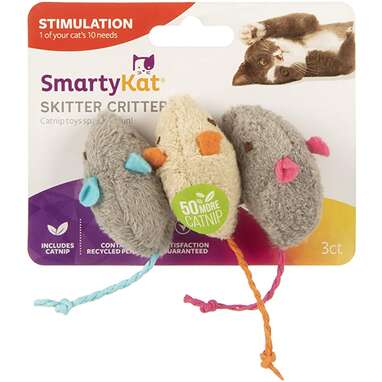 Your cat will love these stuffed toy mice! They're filled with catnip to keep your cat interested and will activate your cat's natural instincts (so he'll go after these instead of real mice).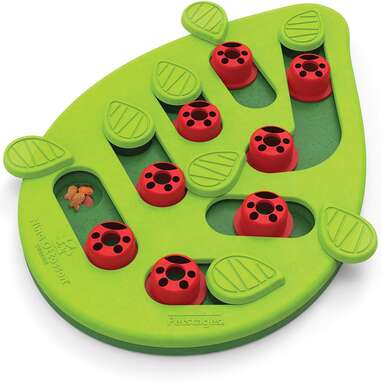 Your cat will never get bored with this interactive puzzle that taps into his curiosity. It has 16 treat compartments to keep your cat busy all day. If he's an eager eater, it can also be used as a slow feeder to teach him to take his time while eating.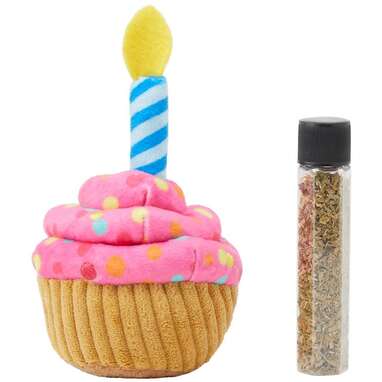 This cupcake toy is perfect to celebrate your cat's Gotcha Day. The plush toy has a compartment for catnip and comes with extra catnip for easy refills.
You can get your cat's Gotcha Day date embroidered on these cute balloons! There are multiple color combos to choose from, and they're filled with catnip to excite your cat.