We're Obsessed With These Clothes For Guinea Pigs
For fashionable pigs 💁‍♀️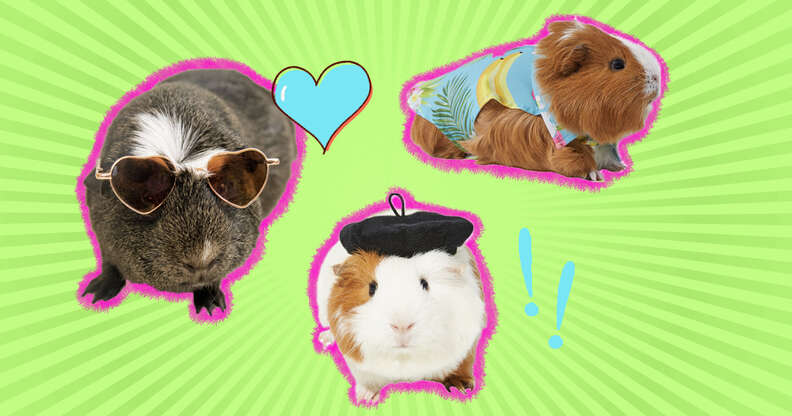 People dress up their dogs and cats all the time, but did you know that you can actually buy guinea pig clothes?
Whether you want to dress up your pig for a holiday or just an Instagram photo shoot on a random afternoon, here are some of the best clothes for guinea pigs you can buy.
Just make sure your pig's OK with wearing clothes (skittish guinea pigs probably won't love it), and take them off when you're done with the photos.
Guinea pig clothes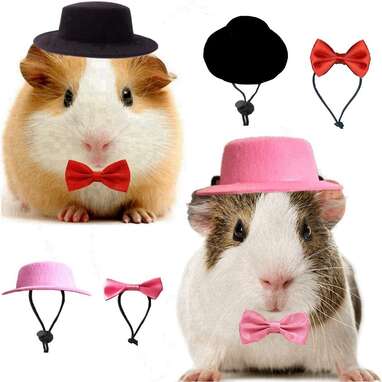 For dapper guinea pigs, try this hat and bowtie set. It comes in a pack of two — a red bowtie with a black hat and a pink bowtie with a pink hat — so it's perfect for parents of multiple pigs.
This Hawaiian shirt is perfect for summer. It has a fun pineapple, banana and floral tropical print. The pullover style makes it easy to get on and off, and it's machine washable.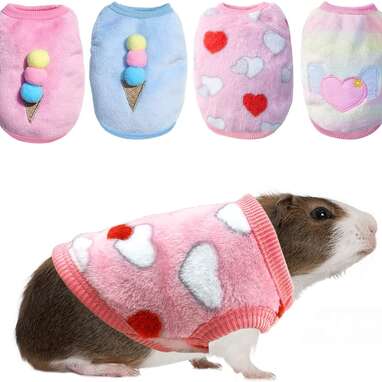 These cozy fleece sweaters make great winter outfits. They come in a pack of four patterns — pink ice cream cone, blue ice cream cone, red hearts and multi-colored stripes — so you can switch up your guinea pig's sweater to match his mood (or you can put one on each of your guinea pigs if you have more than one). The sweaters come in two sizes for different sized pets.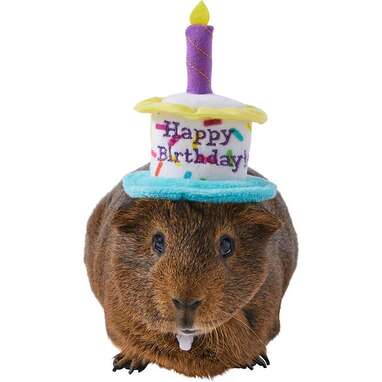 This hat is the perfect festive accessory for birthday pigs. It looks like a birthday cake with a candle and says "Happy Birthday." The adjustable strap will help it fit comfortably on your guinea pig's head.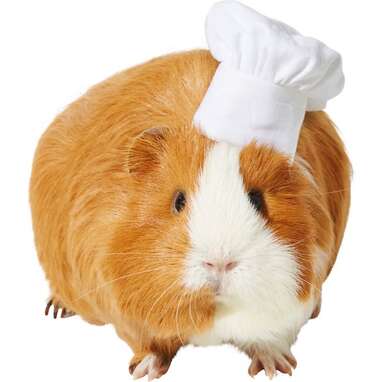 Your guinea pig will be the cutest sous chef with this chef hat. The hat has an adjustable elastic chin strap to help it stay on his head.
For super cool guinea pigs, get these mini heart-shaped sunglasses that come in multiple colors. (And they'll look great with the Hawaiian shirt.)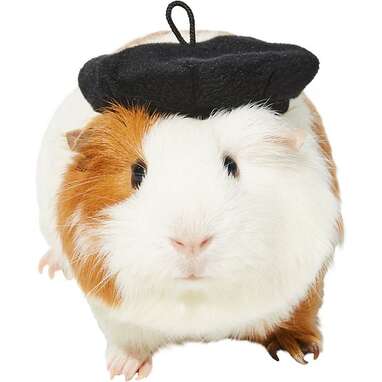 Perfect for people who love French style (or hats), this beret has a chin strap that can be adjusted to fit it to your pig's head.
For girly pigs, try this floral dress with a pink bow. It has a pretty ruffled skirt and adjustable straps to fit it comfortably on your guinea pig.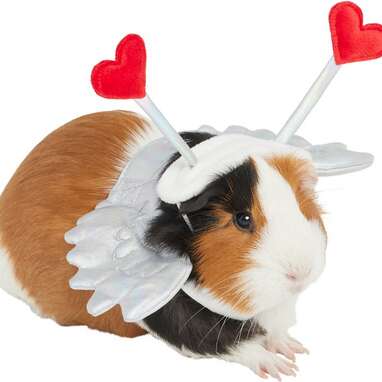 This cupid outfit is perfect for Valentine's Day. It includes a heart headband with an elastic strap to help it fit on your pig's head and shiny silver wings with hook-and-loop fasteners.
Your pig will be the cutest mustard bottle in this costume. The hat and shirt have Velcro straps so you can easily adjust them to fit your guinea pig. (This mustard costume goes perfectly with this hot dog one if you have multiple pigs.)
It can be so much fun to dress up your pig for the holidays, and everyone will love seeing him in this Santa outfit. The soft red coat has fluffy white trim and a belt to make him look exactly like Santa. The hat has a chin strap to keep it on your pig's head, and the coat attaches under his belly.
Your guinea pig will be the most fashionable pig around in these clothes. (Plus, you'll get tons of Instagram likes.)
We independently pick all the products we recommend because we love them and think you will too. If you buy a product from a link on our site, we may earn a commission.