8 Gifts For Dog Moms In Your Life That Are Just For Them
From blankets to slippers and everything in between.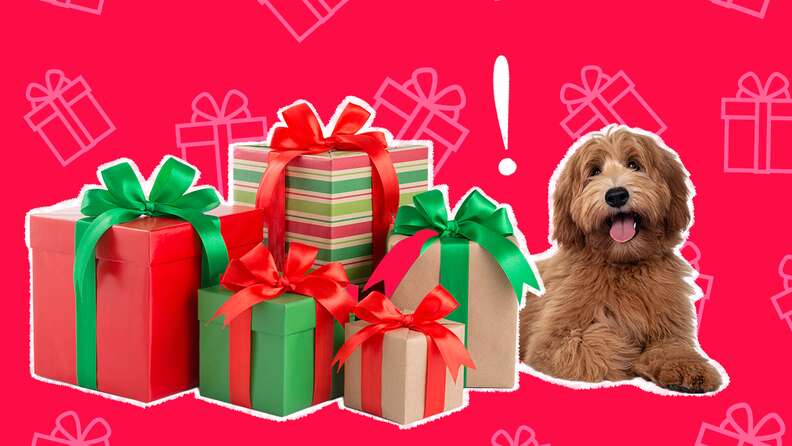 If you're on the hunt for a present for the dog-obsessed mom who already owns every dog product on the planet, you might be searching for something she'll love. For that, it's time to go with something that isn't actually meant for her dog to enjoy at all but still fits in with her dog-obsessed lifestyle.
From cozy indoor/outdoor slippers perfect for taking her pup out for a quick bathroom break to a pet-hair-repelling blanket made for cuddling, these gifts for dog moms will prove that you not only pay attention to the details of their day to day, but care about the little things that can make a big difference.
The best gifts for dog moms that are just for them to enjoy
Show her you care by gifting her one of these items.
Most mornings, dogs can't wait for you to drink your first cup of coffee before their first trip outside. So, your favorite dog mom can take her coffee with her on the go thanks to this stainless steel insulated coffee mug from ALOUFEA. The handle prevents your hand from getting too warm, and it holds the perfect amount for a single cup of joe.
When you and your dog are constantly in the car, things can get kind of musty in there — especially if you're coming from soggy walks, doggy play dates or mid-summer hikes. So what better gift for a dog mom on the go than a car air freshener that's just as pretty to look at as it is to smell? This essential oil diffuser from JustBreatheAroma on Etsy looks like a small bottle of perfume, and it clips right to her car vent to keep her space smelling great every time she turns the AC or heat on.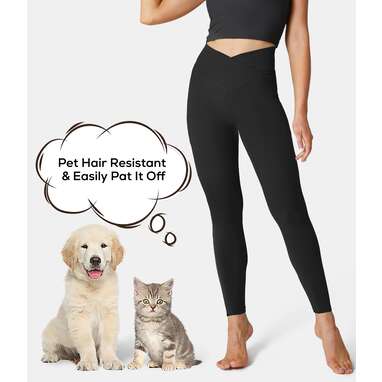 These pet-hair-resistant leggings from Halara won our Paw of Approval because they're just that good! Save the lint roller for another day, because these leggings actually repel pet hair. And if pet hair does happen to get onto them, you can just pat it right off and move on with your day. These leggings come in a bunch of sizes as well as full length and ⅞ length for warmer weather.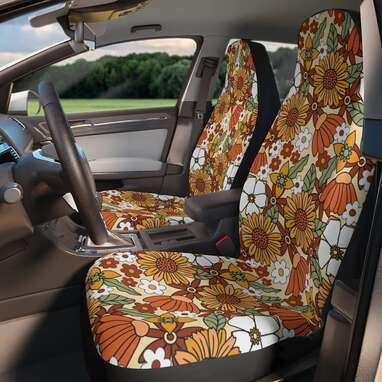 In the same vein, your dog mom friend might really appreciate the thought that goes into this car seat cover gift. These seat covers from NewPeanutDesign on Etsy not only make the inside of a car so much more stylish, but they keep seats clean when up against muddy paws and pet hair.
This super-soft blanket from Gorgelly is not only super stylish with its trendy cow print, but it's also pet-hair-resistant. It's lightweight enough to cozy up under for hours without getting overheated and can be tossed in the wash when it needs a refresh. It can also be used as a furniture cover to protect from any messes a dog may make.
Another winner of The Dodo's Paw of Approval, these slippers are ideal for taking a quick trip around the block so your dog can do his business. They're the perfect slipper for indoor/outdoor use thanks to their soft wool upper and waterproof rubber sole. No need to hassle with laces. Just slip on and go!
The last thing you want to worry about is having a good hair day when it's cold and you're taking your dog out on a walk. The BeanieTail hat from C.C. not only keeps your ears warm, but it gives you a hairstyle instantly (in case you run into one of your neighbors!). Just slip your hair or an existing ponytail through the top of the beanie, and you're ready to go.
For those long hikes, give the dog mom in your life a high-quality water bottle that's easy to take with her on the go. This one from Stanley comes with an easy-carry handle and holds 30 ounces of water — the perfect amount for both Mom and dog to share in an afternoon. And the insulated interior keeps water cold all day.
These dog mom gifts are definitely going to be appreciated!
We independently pick all the products we recommend because we love them and think you will too. If you buy a product from a link on our site, we may earn a commission. Links are updated when possible, but note that deals can expire and all prices are subject to change.
17 Items To Keep Your Pet Super Cozy All Winter Long
Presented by Chewy