8 Wildly Luxurious Grooming Products To Pamper Your Pup
That fur wash 🤩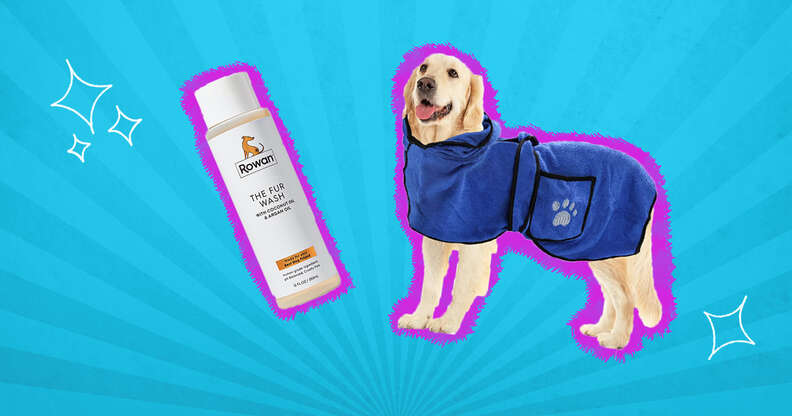 We independently pick all the products we recommend because we love them and think you will too. If you buy a product from a link on our site, we may earn a commission.
Even your dog needs to be pampered from time to time — she's probably exhausted from all that eating and sleeping all day.
Giving your dog a luxurious spa day is actually a great way to strengthen your bond — and treat your pup like the queen (or king) she is — but it's also guaranteed to lead to some of the cutest pictures ever.
In order to set you up for the absolute best day, The Dodo rounded up some of the most amazing luxury grooming products out there — from delicious shampoos to cozy bathrobes — all curated to make sure your big spa day is as yummy as your dog's coat is going to smell.
Rowan
If your dog has a coat that sheds, a luxurious bath with this wash will do wonders for her fur. It's free of things like silicones and parabens and is totally plant-based, and its mix of both coconut and argan oil will leave your pup's coat with a hydrated, silky, glossy finish.
Amazon
Make bathtime even more luxurious (and easier for you!) with this sprayer and scrubber in one. You'll not only be able to reach all the right places, but you can give her a relaxing massage in the process, and brush and rinse her at the same time.
Amazon
No spa day is complete without a cozy bathrobe. This one features two adorable pockets (so your pup can always have extra treats close by). It's also super absorbent and will help your pup to dry off in no time. Plus, imagine the adorable Instagram pictures.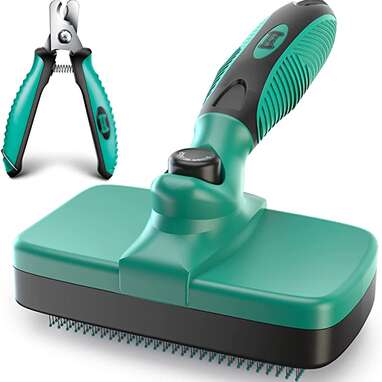 Amazon
This brush is perfect for finishing off your dog's stunning look — or use it regularly throughout the week to keep up her beautiful coat. It also comes with free nail clippers.
Amazon
This cordless nail grinder is IDEAL for giving your pup the royal treatment. Perfect for dogs who get super stressed out over nail clippers, this tool will help you keep your dog's nails fresh.
Amazon
Want to take it up a notch? This nontoxic nail polish pen will get your pup ready for all those Instagram pics. It comes in a bunch of different colors, so you can pick which one is JUST so her.
Amazon
Hydrate and nourish your pup's nose and paws. This balm will get any dry or cracked paws back to being super soft and tender.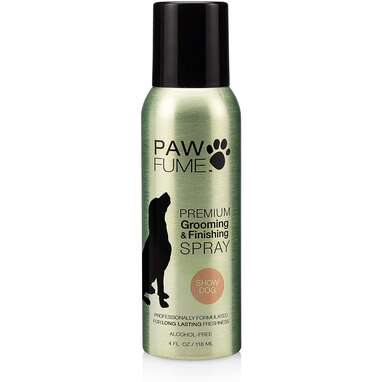 Amazon
Top off the best day ever with some of your pup's very own perfume! This finishing spray will condition your dog's coat for days — so every time you see her, you'll remember what an amazing bonding experience you had together.