The Best Christmas Dog Ornaments
These dog ornaments are so cute 😍🎄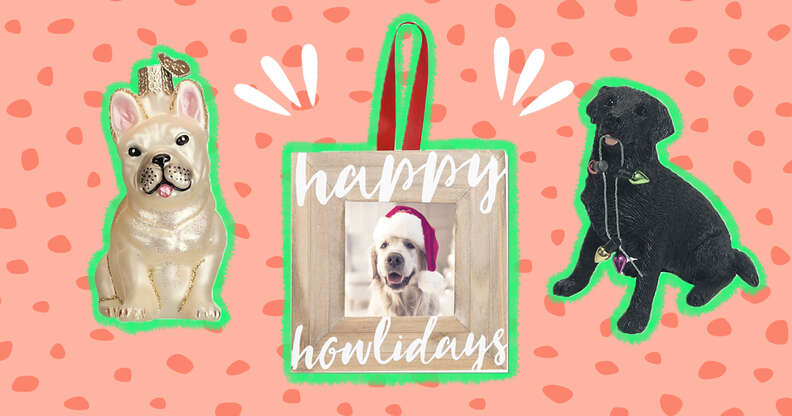 Amazon, Chewy
Amazon, Chewy
Half the fun of Christmas is getting to decorate your tree however you want.
So, if you're an obsessed dog parent, then of course you want your pup to have some ornaments — or several — on your tree.
Whether you're looking for something cute and festive or something specially personalized, here's a list of the very best dog Christmas ornaments to show how much you love your pup.
The very best dog Christmas ornaments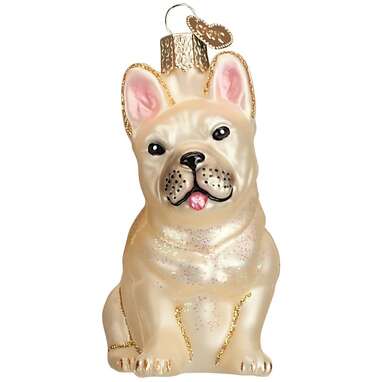 These glass-blown dog ornaments are so pretty that you might want to keep them up all year round. They're hand painted and even have glitter details that are extra festive. There are a bunch of breeds to choose from, such as Labs, Chihuahuas and beagles.
This ornament is a super cute black Lab with a string of Christmas lights in his mouth. It comes with a cord attached to hang on your tree. And every ornament is hand cast and hand painted.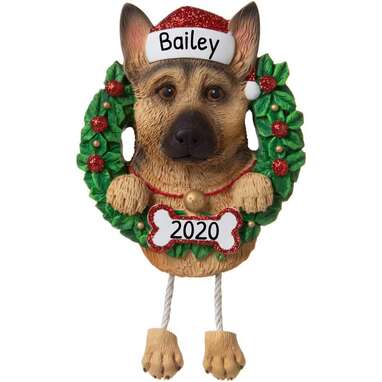 This ornament has a dog wearing a Santa hat hanging his head out of a wreath. There are a bunch of different breeds of dogs to choose from, so you can get an ornament to match your pup, and you can even get it personalized with your dog's name and the year. The ornament is hand painted and comes with a ribbon to hang on your tree.
This personalized dog bone ornament comes in a bunch of different styles to choose from. There's a bone with a Santa hat, a bow and candy cane, a crown and pink sparkles, holly and a heart, and a collar and tag that says "Bad to the bone" (in black or pink).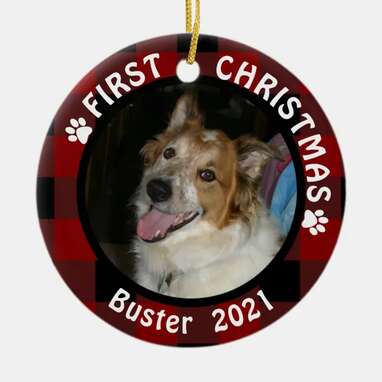 You can hang your dog's photo right on the tree with this ornament. Just send a photo of your pup to have the ornament personalized with your dog's image. And it's double-sided, so you can put pictures on both sides of the ornament. The border is a red-and-black plaid print, and you can add your own text.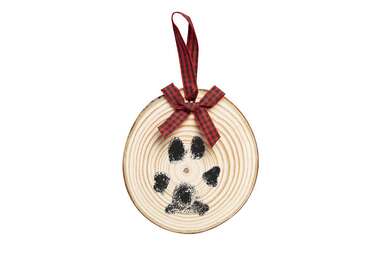 You'll have so much fun making this DIY ornament. The wooden ornament comes with a pet-safe ink pad to add your dog's paw print and a marker to write his name. It also comes with a red plaid ribbon to hang it on your tree.
You can make a DIY paw print ornament with this kit. The clay is nontoxic, so it's safe to use with your dog. Just press your pup's paw into the clay and let it dry for a cute and unique ornament. The kit also includes a plastic shaping ring, rolling pin, plastic hole punch and ribbons for hanging.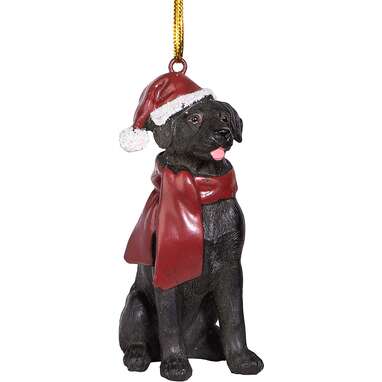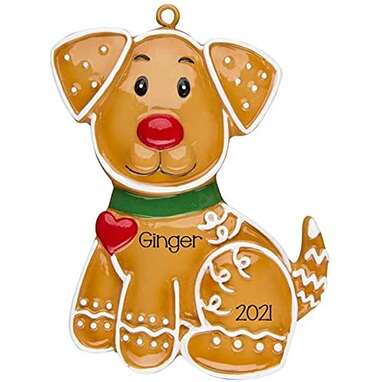 This Christmas ornament looks like a gingerbread dog for an extra-festive touch. You can get your dog's name and the year on it, and the personalizations are done by hand in permanent ink, so you know it'll last. It comes with a satin ribbon to hang on the tree, and it's made of a durable and lightweight resin, making it hard to break in case it ever falls off the tree.
This wooden ornament is completely personalizable and super modern looking. It's a letterboard that comes with black letters, so you can add your pup's name (it also comes with numbers and symbols, so you can add anything else you want to it). And it comes with a plaid ribbon for a low-key festive accent.
This ornament is made of clear glass with a tree of green paw prints on it. You can add your dog's name, and it comes with a ribbon for hanging. It also comes with a velvet pouch to keep it safe and scratch-free while in storage.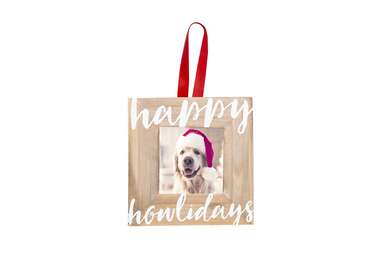 This adorable, rustic wooden frame says "Happy Howlidays." Just add a picture of your pup for the perfect Christmas decoration.
Maybe you only want a couple ornaments to represent your pup, or maybe you want to make your tree an adorable shrine to your BFF. Either way, these dog ornaments will be perfect for trimming your tree this Christmas.
We independently pick all the products we recommend because we love them and think you will too. If you buy a product from a link on our site, we may earn a commission.