The Best Dog Mom Gifts For Mother's Day
For the dog moms 💜
This Mother's Day, you definitely don't want to forget gifts for the dog moms in your life.
After all, they probably deserve a little reward for treating their dog-children like royalty.
The best dog mom gifts are ones that match her personality, so we rounded up gifts for every type of dog mom out there.
Dog mom gifts to celebrate Mother's Day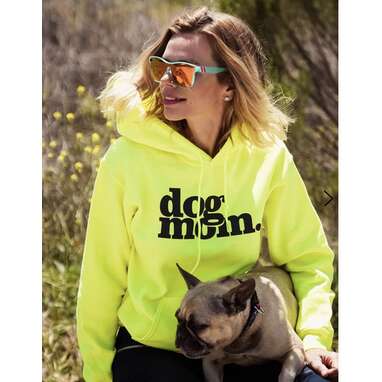 A hoodie that says "Dog Mom" is perfect for Mother's Day. This one comes in three fun neon colors (orange, pink and green), and it's made of a soft cotton-polyester fabric. It has a waist pouch for dog moms to carry whatever they need for their pups.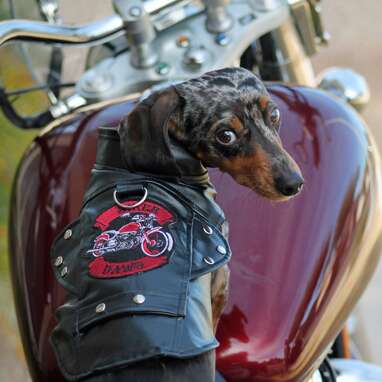 For cool dog moms, get this motorcycle dog jacket that says "Biker Dog." It's made of faux leather and is fully lined to keep your friend's dog warm. It has a ring to attach a leash so it can double as a harness.
You can get your dog-loving friend's pet's face on these sweats so she can always have her pup with her. The sweatpants are embroidered with the dog's face (from a photo you send) and name. They come in black and white and are 100 percent cotton. (We also gave this sweatshirt version our Paw of Approval.)
This leash comes in tons of fun colors, including rainbow, and it has rose gold hardware. It's made of naturally dyed 100 percent cotton, and the rope is super durable, making it great for big pups or dogs who pull.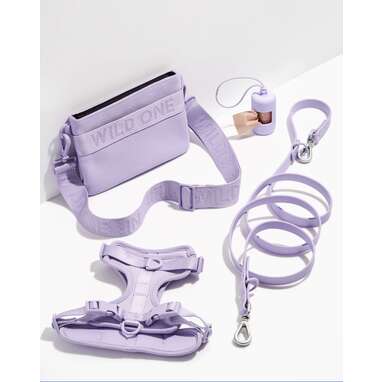 I personally have this treat pouch, and it's so much cuter than other pouches on the market. Plus, your friend and her pup will look so fashionable in their matching gear. The kit comes with a treat pouch, leash, harness and poop bag holder, so your friend will have everything she needs to go on long walks with her dog.
There's pretty much nothing dog moms love more than matching their dogs, which your friend can do with this bandana and scrunchie set. It comes in a bunch of patterns, like stars, lemons, plaid, gingham and peaches. The bow on the scrunchie is also removable, so you get two in one. And the bandana has two layers for durability. We even gave this set our Paw of Approval.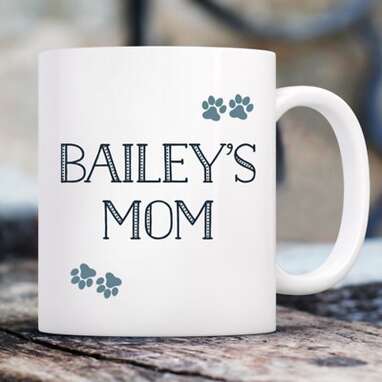 Get this mug for coffee-loving dog moms. You can get it personalized with her dog's name, and it has cute paw prints around the text. It's microwave- and dishwasher-safe, so it's super convenient to use, too.
This dog mom hat is made of 100 percent cotton with an adjustable closure. You can even get styles for specific breeds, like Frenchie Mom, Pug Mom and Golden Mom.
This dog camera is perfect for people who are obsessed with their pups. Not only can dog moms watch their pets while they're not home, but they can also talk to them through the camera and (the best part) toss them treats. It's basically like you're actually there.
Any dog moms in your life will love these gifts (and that you thought of them for Mother's Day!).
We independently pick all the products we recommend because we love them and think you will too. If you buy a product from a link on our site, we may earn a commission.