Dog Hiking Gear For An Adventure-Loving Pup
So your journey is all bonding and no headaches 🥾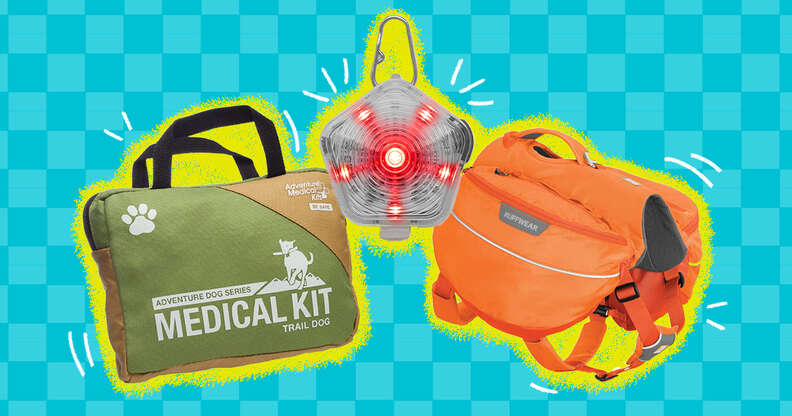 We independently pick all the products we recommend because we love them and think you will too. If you buy a product from a link on our site, we may earn a commission.
Spending the summer doing outdoor activities with your pup?
If camping and hiking with your dog is on your agenda, you'll need some reliable gear to make sure your adventure is all fun — with no messy misadventures. (Just the exciting kind, like jumping in a surprise lake on your route.)
That's why The Dodo rounded up this list of some of the best dog hiking gear available — so you and your best friend can focus on hitting the trails and have the time of your lives together.
Amazon
What's cuter than a dog in a backpack? This brightly colored pack is adorable and practical, so your dog can take all of his own gear with him! It can fit all the necessities — like extra food and a collapsible water bowl — and your pup will love being your little mini-me.
Amazon
It's best to be prepared for emergencies, and this medical kit does just that. It's packed with first aid items to help out your pup if he gets injured on the trail.
Amazon
This adjustable LED necklace will make sure you can see your pup from all angles.
Amazon
This durable (and collapsible) dog bowl is perfect for making sure your pup stays fueled up during your adventures. It's also lightweight, so it's perfect for storing in your dog's pack.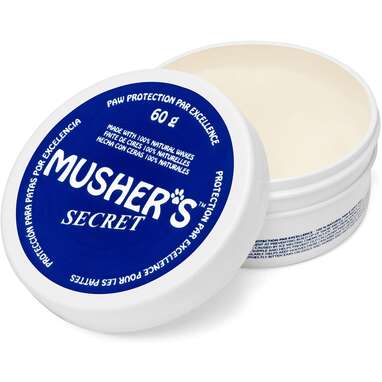 Amazon
Keep your dog's paws happy and healthy with this paw wax. Slather it on before your hike to make sure your dog's paws are protected.
Amazon
This three-mode safety light attaches right to your dog's collar or harness, ensuring that you'll always be able to spot him — even when the sun goes down.
Amazon
Doing an overnight hike? This cozy sleeping bag will have your tired pup curling up for a well-earned rest.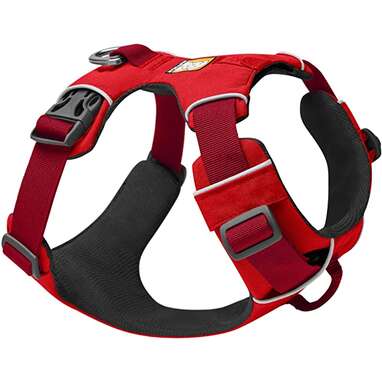 Amazon
This harness is super hiking-friendly and comes with reflective trim and a spot to attach a light! It also has two leash ports so you can make sure your pup stays on the trail.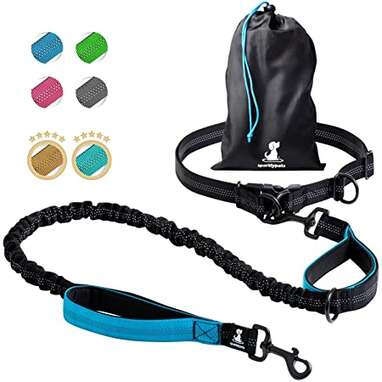 Amazon
This hands-free leash is perfect for giving you the freedom — and the safety — to explore.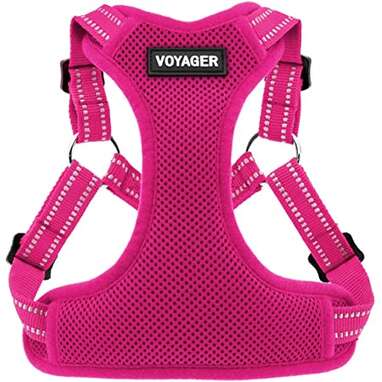 Amazon
This vest is available in a ton of bright colors so you'll always be able to spot your dog. It's also lightweight, soft and breathable so your pup won't feel weighed down by the coverage. (Not to mention it's got over 45,000 thousand 5-star reviews on Amazon so pet parents really love it.)
Tips for hiking with your dog
The Dodo spoke with Dr. Alex Crow, a veterinarian with Happiest Dog, for some tips about going hiking with your dog.
Bring a ton of water
Hikes can get super hot. But while sweat helps keep us cool, it doesn't exactly work the same way for your dog.
So making sure you have enough water for you and your dog is crucial to keep him from overheating.
"​​Always bring a large bottle of water for your pet, and make sure to bring a dish for them to drink out of," Dr. Crow told The Dodo.
High-calorie treats are the perfect hiking snack
Your pup's going to burn a bunch of calories on your adventure, so bringing treats that will replenish them will prevent him from running out of energy mid-hike.
"Packing higher [calorie] treats can keep them full longer and give them the energy they need," Dr. Crow said.
Bring layers (for your pup)
If it's kind of cold out when you and your dog decide to go for a hike, bringing him a sweater could make all the difference.
It might even be a good idea to bring one on a not-so-cold day too, in case the temperature ends up dipping while you're out in the evening.
An extra (but thin) layer could even help dogs in hot weather, too.
"If they have black fur, the sun will heat them up quickly," Dr. Crow said. "A light colored mesh vest helps to reflect the sun and keep them cooler."
Now that you know what gear you need and what tricks to try, you and your dog are sure to have an amazing time hiking together.