10 Gifts To Thank Your Dog Groomer For Being Awesome
Cause they're the best ✨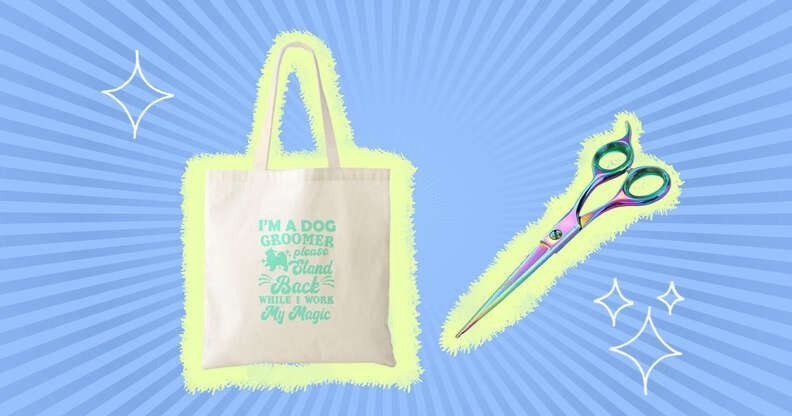 We independently pick all the products we recommend because we love them and think you will too. If you buy a product from a link on our site, we may earn a commission.
Grooming dogs is definitely not an easy job.
Between the hair and nail trimmings, the bathing, the blow drying and dealing with all the dogs who really don't want to be there, it truly does take a special person with a ton of patience and skill to be a dog groomer.
If you're the client of a dog groomer who's totally amazing at their job, you should definitely take every opportunity you can to thank them for their hard work.
The Dodo rounded up some of the best dog groomer gifts on the internet so you can easily find something amazing for the dog groomer in your life, whether it's a gift for Christmas, their birthday or any other occasion.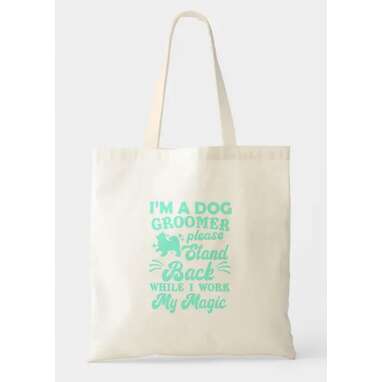 Dog groomers are basically like magicians. Knowing how tough it can be to even get your dog in the tub sometimes, you have to admit that your groomer is pretty amazing at what they do. This bag celebrates your dog groomer's mystical powers while helping them look super stylish with a trendy canvas tote.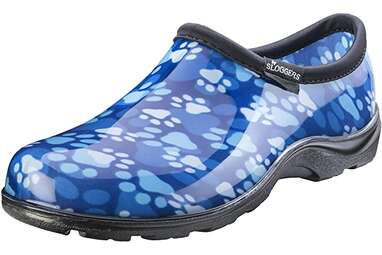 Dog groomers are on their feet all day. So getting a comfortable shoe is essential while on the job. Your dog groomer might already have a pair they like, but there's nothing wrong with putting them onto shoes that are basically game changers for dog groomers. Known as Sloggers, these shoes are super comfortable and have amazing traction. They're also made with 100 percent recycled material and have adorable paw prints on them (and there's several other designs to choose from).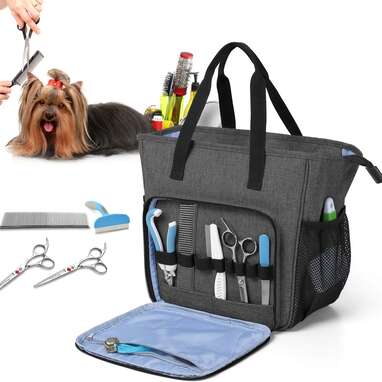 This tote comes with a ton of compartments that are specifically designed to hold any supplies that a dog groomer might have. It's a super convenient way to keep all of their stuff together so they can feel organized and ready for their appointments.
These adorable "report cards" are handouts that groomers can give to their clients' owners after a pup's appointment. It's a great way to create a positive experience for your groomer's clients, which can lead to more business down the road. This makes a great gift for any dog groomer who doesn't already use report cards, or a groomer who just started a new business!
Your hands inevitably get pretty dry after washing dogs all day, so this hand repair gift set from Burt's Bees is a thoughtful gift for the dog groomer in your life. The set includes an almond milk and shea butter hand cream, a lemon butter cuticle cream and a pair of cotton gloves that you slip on to let the lotions soak in.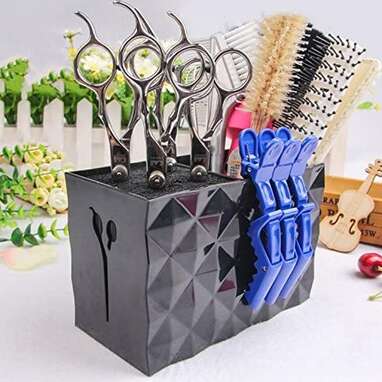 Although this product is made for human hairdressers, this desk organizer will make a great addition to any dog salon. It has a special holder made of rubber bristles that can store your groomer's scissors safely, and has another compartment for other supplies, like brushes or nail clippers.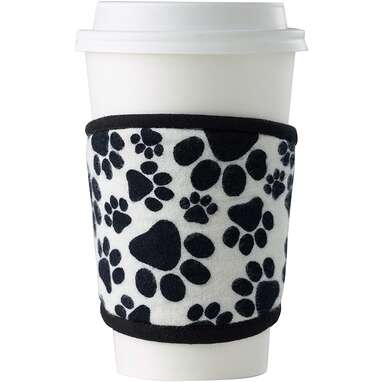 This reusable cup sleeve is perfect for keeping drinks warm on the go. If your dog groomer loves their morning coffee, they'll love that they can slip this on their drink to keep it hotter for longer. Especially since it's so easy to get distracted when working with dogs — this sleeve ensures the drink will still be delicious when they're ready for another sip.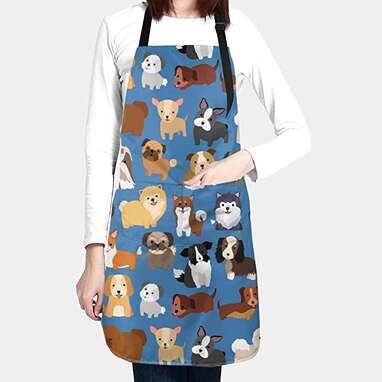 Apron
An apron is pretty essential for a dog groomer since they deal with lots of loose fur that can easily stick to clothes. Plus, waterproof aprons can keep you from getting wet when washing a pup. This waterproof apron has a super cute dog pattern that a dog lover would find lovely, and would make an awesome gift for the dog groomer in your life.
Your dog groomer most likely already has a pair of scissors. But do they have these super cool rainbow finish stainless steel scissors? Probably not. And not only are these shears a cute addition to your dog groomer's supply kit, they're actually really comfortable to use and cut hair like butter.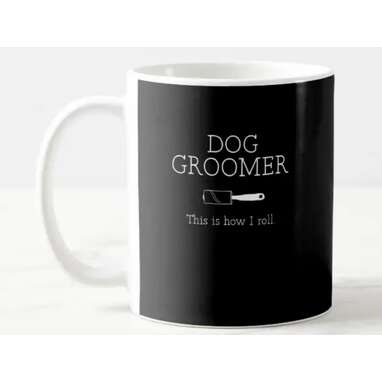 Coffee mugs for dog groomers that aren't tacky are hard to come by. Luckily, there's this mug, which is super minimalist and actually kind of funny. It's an ode to every dog groomer's staple product: the hair roller. This dog groomer gift would also pair well with an actual pet hair roller, which you really can't have too many of (especially as a dog groomer).