5 Cooling Vests To Make Sure Your Pup Doesn't Get Too Hot This Summer
More fun in the sun 🐶☀️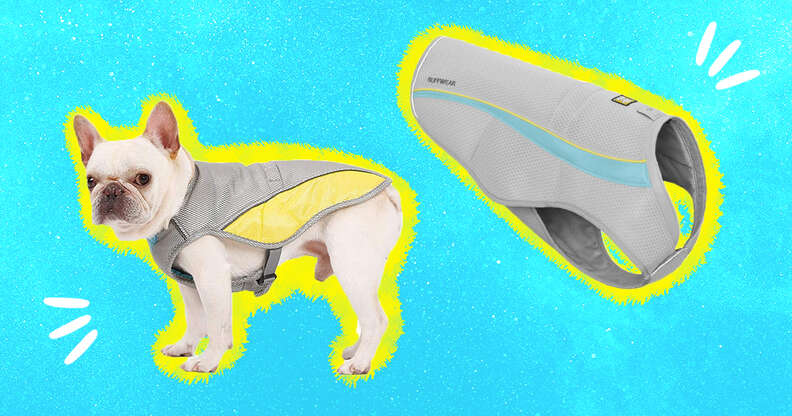 We independently pick all the products we recommend because we love them and think you will too. If you buy a product from a link on our site, we may earn a commission.
There's nothing like spending tons of time outside with your dog in the summer.
Between all that backyard playtime, those extra-long walks and the sun beating down on her, you might be looking for ways to help cool down your dog.
Luckily, dog cooling vests are super affordable and convenient ways to help keep your dog cool without restricting her from all the running around she loves to do.
These are some of the best cooling dog vests out there, so your dog can keep doing the things she loves — and you can feel good knowing she won't get too overheated.
Amazon
This vest doesn't just keep your pup cool with its three layers of cooling fabric, but it can connect to a leash so that even midday walks won't feel so hot.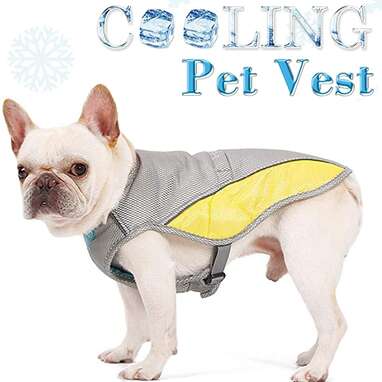 Amazon
This cooling vest will even keep your pup safe at night with its built-in reflective bands.
Amazon
Not only does this vest keep your dog cool on hot summer days, but it's also made with UPF 50+ protection (which is basically like SPF for fabrics). Plus, the vest's harness compatibility and reflective bands make it a super safe and functional dog cooling vest option overall.
Amazon
This vest is a little shorter than the others, so it's perfect for dogs who don't love wearing long coats. It cools down the heart and chest region, and it will look super adorable on her.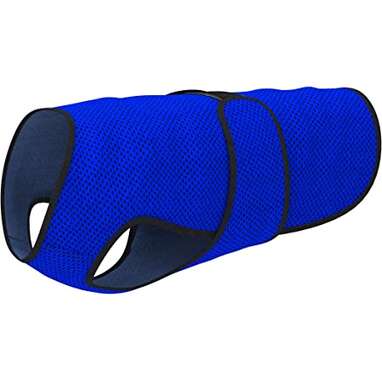 Amazon
Instantly and continuously cool down your pup with this vest. Once you get it wet, it'll absorb and draw the excess heat out of your dog, so she doesn't have to work as hard to cool her body down.