11 Cozy Dog Pajamas For Christmas Morning
'Tis the cuddliest time of the year 🎅🎄🐶
Christmas morning is basically the most magical time of the year.
And while you're all sitting around the breakfast table or tearing open presents, there's nothing like hanging out in your perfect Christmas onesies. But why leave out your furry family member? He deserves to be comfy and festive, too!
Since you're probably getting ready to decorate your tree and every inch of your house in garland and tinsel, we decided to deliver some early Christmas magic.
Here are some of the cutest and most Christmas-y pajamas for your dog — yes, dog Christmas pajamas exist, and they're absolutely adorable.
11 of the coziest dog Christmas pajamas we found this holiday season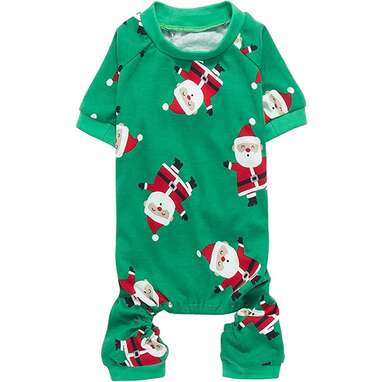 Your dog will be even more excited that Santa came to visit her this year when she's wearing her fave gift giver on her pj's!
Are you obsessed with the traditional vibe of buffalo plaid? Your pup will be super comfy on Christmas morning in these soft fleece pj's.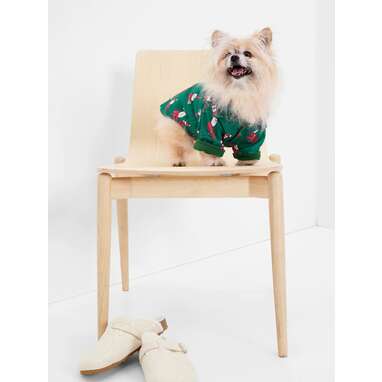 The next time you're shopping for jeans at Gap, check out their range of dog pajamas — they're pretty adorable. Gotta love that collar, too!
Penguins on Christmas pajamas? This is the gift that keeps on giving. Note that they're not very stretchy, so you might want to size up.
Not only are there tons of different Christmas-y patterns to choose from, but there are even options for the entire family! Get ready for the most epic Christmas card photo shoot ever.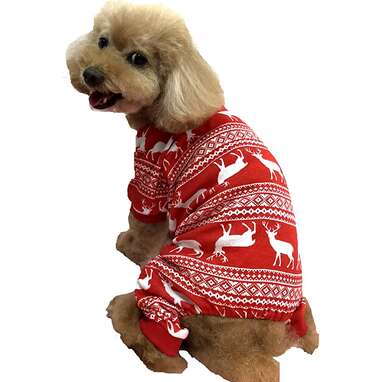 These reindeer-patterned pajamas are perfect for sneaking a bite of Christmas brunch. They're best for small breeds, so keep that in mind when putting them in your cart.
These candy cane pajamas are just as sweet as your pup. He'll be nice and cozy as he snuggles up under the Christmas tree, dreaming of candy canes (or dog treats).
Is your dog obsessed with snowmen? These pajamas might look frosty, but they'll definitely keep your pup warm on that cold Christmas morning.
If the smell of gingerbread wafting through the air really gets you through the holidays, then these adorable pj's are perfect for those gingerbread cinnamon rolls you'll be having on Christmas morning.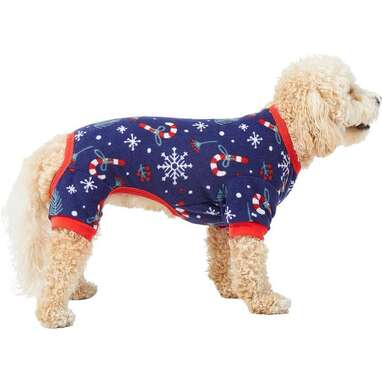 When he comes in from the cold, put on these jammies! The fleece will be extra warm and cozy during the cold winter months, especially when he's snuggling with you.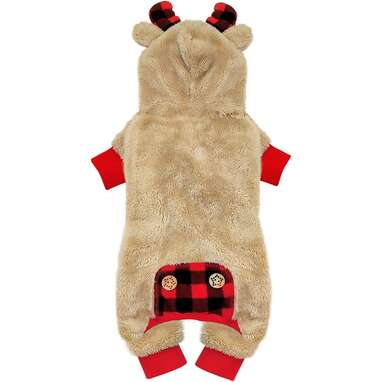 These pajamas don't just have a reindeer pattern on them — your dog can actually become a reindeer when he slips these on.
Christmas pajamas or not, here's to snuggling together during this special time of year!
We independently pick all the products we recommend because we love them and think you will too. If you buy a product from a link on our site, we may earn a commission.
Picks To Keep Your Pet Safe And Cozy This Winter
Presented by Chewy