11 Dog Camping Supplies That Are A Must For Your Next Trip
Get ready for the best time camping with your dog 🏕️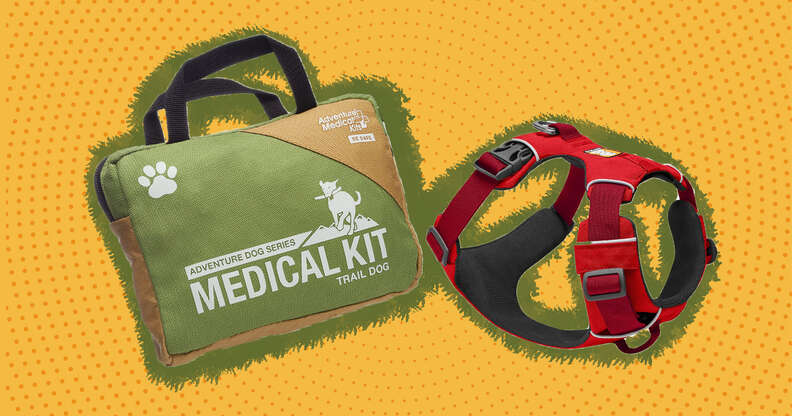 Heading out for a camping trip with your pup?
Whether you're going for one night or a whole week, you'll need some reliable camping gear to make sure your adventure is packed with nothing but good times.That's why The Dodo rounded up this list of some of the best dog camping supplies available — so you and your best friend can focus on hitting the trails, kayaking the rivers, and having the time of your lives together.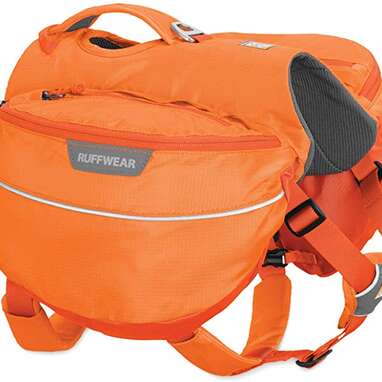 Amazon
What's cuter than a dog in a backpack? Not only is this brightly colored pack adorable, but it's also super practical since your dog can take all of his own gear with him! It can fit all the necessities — like extra food and a collapsible water bowl — and your pup will love being your little mini-me.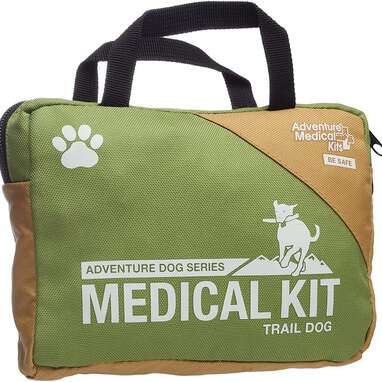 Amazon
It's best to be prepared for emergencies, and this medical kit does just that. It's packed with first aid items to help out your pup if he gets injured during your trip. It has things for wound care, like bandages, dressings and antiseptic wipes. It also has antihistamines, hydrogen peroxide and a tick remover, so you can really be ready for anything.
Amazon
This adjustable LED necklace will allow you to see your pup when it gets dark out. You can cut it down to whatever size you need, so your dog will always have the perfect fit. It comes in five different colors — which will come in handy if you're keeping track of multiple pups — and can either flash or glow, depending on which setting you choose.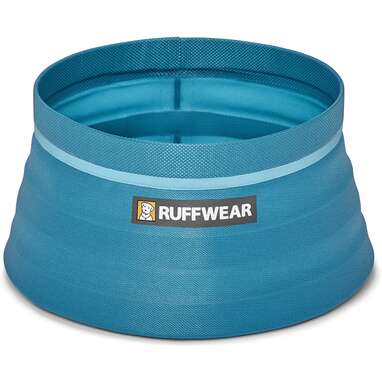 Amazon
This durable (and collapsible) dog bowl is perfect for ensuring your pup stays fueled up during your adventures. It's also lightweight, so it's perfect for storing in your dog's pack.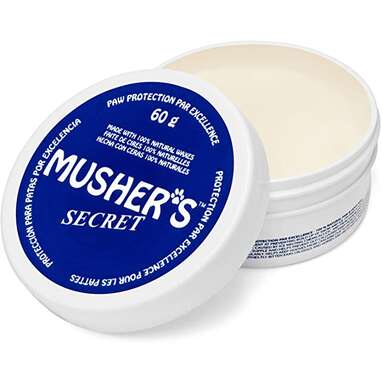 Amazon
Keep your dog's paws happy and healthy with this paw wax. This paw wax actually creates a barrier between your pup's sensitive paw pads and the rough terrain, and it's designed for all sorts of weather conditions, making it ideal for camping. Slather it on before exploring to make sure your dog's paws are protected.
Amazon
Keep your dog's paws happy and healthy with this paw wax. This paw wax actually creates a barrier between your pup's sensitive paw pads and the rough terrain, and it's designed for all sorts of weather conditions, making it ideal for camping. Slather it on before exploring to make sure your dog's paws are protected.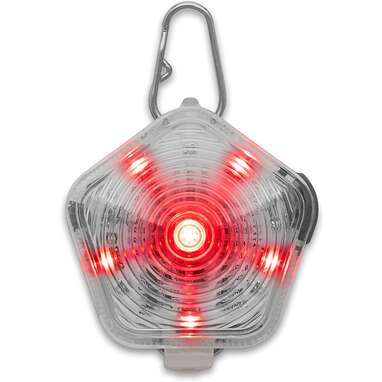 Amazon
This three-mode safety light attaches right to your dog's collar or harness, ensuring that you'll always be able to spot him — even when the sun goes down.
Amazon
This cozy sleeping bag will have your tired pup curling up for a well-earned rest. This sleeping bag is waterproof and quick-drying for when you're out in the elements, and it's also lightweight, so carrying it around won't be a struggle.
Amazon
This harness is super hiking-friendly since it's from Ruffwear, a company known for making quality outdoor gear for dogs. It comes with reflective trim as well as a spot to attach a light! It also has two leash attachment points that clip onto either his chest or his back to help you keep your pup on the trail, depending on which option is more effective for when your pup's pulling.
Amazon
This hands-free leash is perfect for giving you the freedom to explore without worrying about holding your dog's leash. The belt goes right around your waist and even has two stainless steel clasps to keep your pup from breaking free if he pulls too hard.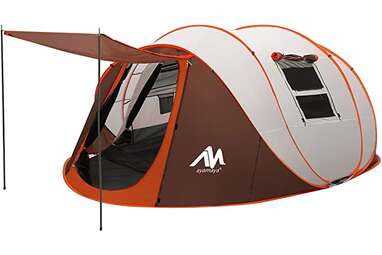 This pop-up tent has so much space — it can fit up to six people inside. Not to mention, it also features a vestibule design, which means there's a separate area where your dog can sleep so he's not in your personal space all night.
Tips for camping with dogs
Even after you're all stocked up on camping gear for that big trip with your pup, there are still some things you should know before you and your BFF head out.
The Dodo spoke with Dr. Linda Simon, a veterinary surgeon and consultant for Five Barks, and Dr. Chyrle Bonk, a veterinarian working with Doggie Designer, to get some tips about camping with your dog.
Test your gear out at home
You don't want to find out your dog's camping gear doesn't fit or work properly when you're already at the campsite. So it's best to test your gear out at home first.
Plus, if you're trying out something your dog's never used before, like a life jacket or a sleeping bag, you'll want to get him used to it. The best way to do that is to shower your pup with treats just for being around his new gear, and gradually work your way up to putting it on him.
Make sure your dog has identification
This might seem like a no-brainer, but it's so crucial to make sure your dog's wearing an ID tag with all of your contact information on it — your name, address and phone number should all be there — in case you get separated from each other.
Getting your dog microchipped is really important too, since it's another way for someone to contact you in case your pup's ID tag falls off or he slips out of his collar entirely.
Just remember to keep your dog's ID tags and microchip information up to date.
"The up-to-date part shouldn't be overlooked because it's easy for these to not be updated if you move or change your phone number," Dr. Bonk told The Dodo.
Do your research
Whenever you're going camping with your dog, you should always make sure you're going to a dog-friendly site. "Sadly, not every camping site will allow pets to come along," Dr. Simon told The Dodo.
And like with any camping trip, always check the weather to make sure you aren't caught off guard by any storms or other severe conditions.
Get your dog all his shots
Making sure your dog is fully vaccinated will help keep him safe when you're camping, because you never know what kinds of diseases or other animals he could be exposed to.
While you're planning your trip, you should reach out to your vet to see if your dog needs any additional shots, especially if your dog has only received core vaccines (aka the vaccines all dogs need).
Non-core vaccines aren't required for all dogs because they protect against diseases that dogs are only exposed to if they live in certain areas or have certain lifestyles. But depending on where you're camping, your dog's risk for some of those diseases might go up. For example, you might want to consider getting your dog the Lyme vaccine if you're going camping in an area with a lot of ticks.
"Some diseases are more prevalent in certain areas and can be transmitted by wildlife," Dr. Bonk said. "You'll want to check with your veterinarian as to what vaccines are important for the area that you're camping in."
Keep food and treats sealed
When you're camping with your dog, bringing his food and treats along is obviously a must. The problem is that smelly food can attract unwanted visitors, like bears or raccoons, to your campsite.
"Ensure the food is in tightly sealed containers so as not to attract wildlife," Dr. Simon said.
That means you might not want to bring your dog's food in the bag it came in, especially if it doesn't seal all the way. Instead, you might want to store any food or treats in a nice portable container.
Try this dog food travel bag from Leashboss for $29.98 on Amazon
So now that you know what gear you need and have all this expert advice, you and your dog are ready to have the best camping trip ever.
We independently pick all the products we recommend because we love them and think you will too. If you buy a product from a link on our site, we may earn a commission.