10 Special Dog Treats Designed Just For Your Dog's Birthday
Because your pup deserves the best 🥳🎂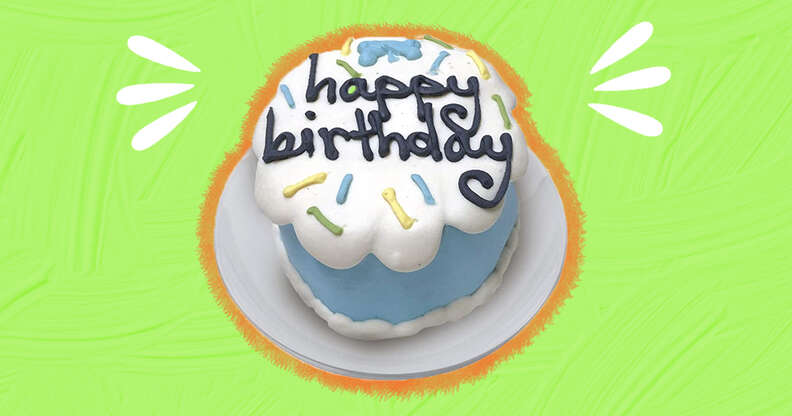 Amazon
Amazon
We independently pick all the products we recommend because we love them and think you will too. If you buy a product from a link on our site, we may earn a commission.
As a dog parent, you love your pup so much that you celebrate her every day — which means you'll need some extra-special treats to go big for her big day.
To help give her the best birthday (or adoption day) ever, The Dodo found 10 dog birthday treats that your pup will love almost as much as she loves you.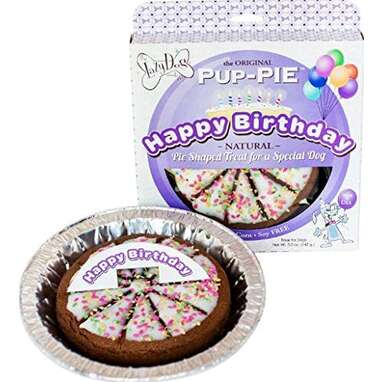 This pie looks just like a human version — slices, sprinkles and all. Each pie is handmade with healthy ingredients, including pumpkin and peanut butter. It even comes with a candle and "Happy Birthday" sign to complete the celebration!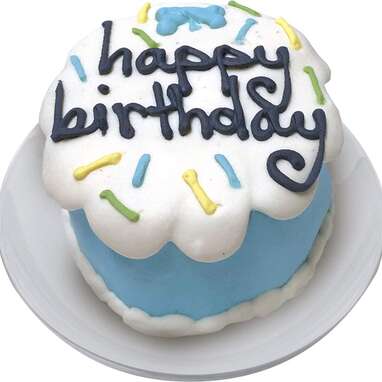 This cake has a yogurt coating that your dog will love, and it looks just like icing. It comes in two sizes, so it's perfect for any size dog.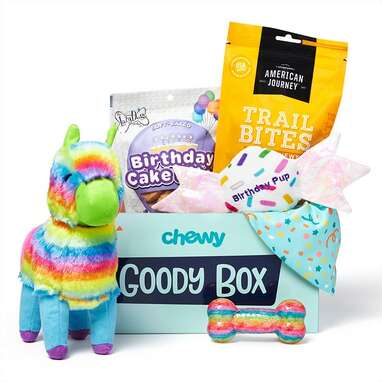 This gift box comes with birthday cake bite treats, a squeaky bone and a bandana. But the best part is the stuffed piñata, which really makes it a party.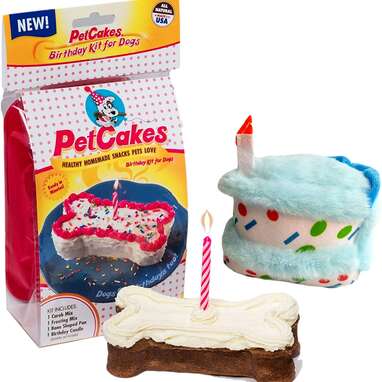 If you're looking for a DIY dog birthday treat, this birthday cake mix is microwavable and comes with a bone-shaped pan, so cooking it will be super easy. You also get a cake slice toy and a birthday bandana with the cake mix, so it's basically a party in a box.
If you just can't decide whether to get a cupcake or bone for your pup's birthday, then go for this two-for-one deal. These cupcakes come with a bone dog treat! The bone is customizable, so you can get "Happy Birthday Buddy" on it — perfect for an Instagram b-day post.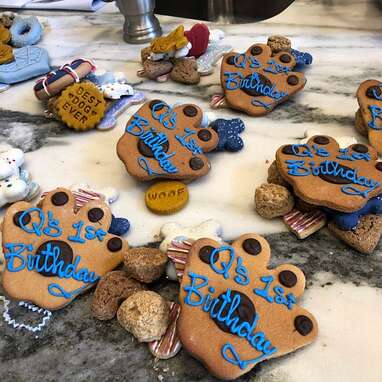 These paw-shaped cookies are customizable and come in multiple colors, so you can mix and match.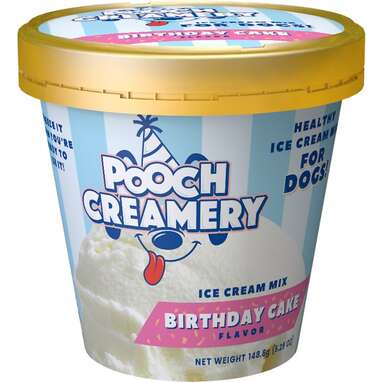 This ice cream mix is made with natural ingredients, and the birthday cake flavor is perfect to help celebrate your pup's b-day!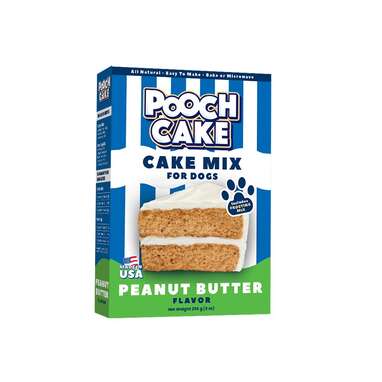 With this birthday cake recipe, you can make a homemade dog birthday treat! The recipe is made with all-natural ingredients, and you can use it to create cake or cupcakes for your pup. It also comes with frosting and can be baked or microwaved, so it's super easy to make.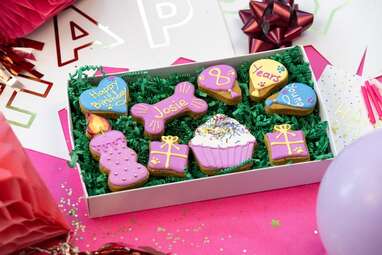 This set of treats comes with nine cookies so you can celebrate your dog's birthday all week long. The treats are customizable, so you can choose your dog's favorite color and include his name and age (in dog or people years).
If you really want to go all out, this is a 9-inch bone-shaped cake for your dog. Your pup won't know what to do with himself with so much cake!