10 Of The Best Dog Birthday Cards For The Dog Lovers In Your Life
Dog people will love these 💌
Zazzle
Zazzle
We independently pick all the products we recommend because we love them and think you will too. If you buy a product from a link on our site, we may earn a commission.
If you know dog people, you know they usually love anything dog-themed. Shirts with dogs on them (and shirts for their dogs), dog dishes, dog artwork — the list goes on.
So for their birthday, you might want to tell them "happy birthday" with something dog-related, and the best way to do that is with a dog birthday card.
To help you celebrate the dog lovers in your life, The Dodo rounded up 10 of the best dog birthday cards that dog people will love.
Remind the birthday girl to live it up on her birthday with this card featuring a dog running through the woods like someone left the gate open.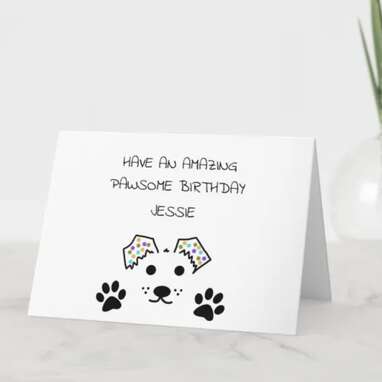 This cute card has a dog illustration, and you can add the recipient's name to the front! The inside is blank for added personalization.
This card is for those who have a dark sense of humor. You can also add your own personalized message to the inside of the card.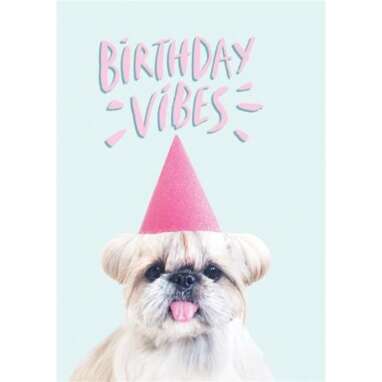 Send some birthday vibes her way with this card that has a dog wearing a birthday hat on the front. The inside of the card is blank for personalization, so you can add your own vibes.
Make your dog-loving friend feel better about getting older with this card. It features a senior pup with a glass of wine and lets them know that they just get better with age (as do dogs)!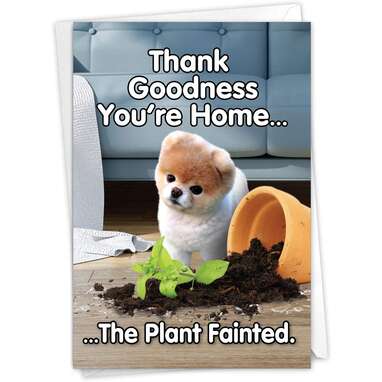 The dog on the front of this funny card has an obvious excuse as he stands next to a broken plant — a familiar "gift" for dog parents of mischievous pups!
Get your dog lover a card from her dog! She'll get cards from all the other special people in her life, so she should get one from her furry BFF, too.
Get this pack of cards so you'll be set for all the upcoming birthdays. It comes with six cards, each with a different breed and note inside, so you can tailor your birthday message to each dog lover in your life.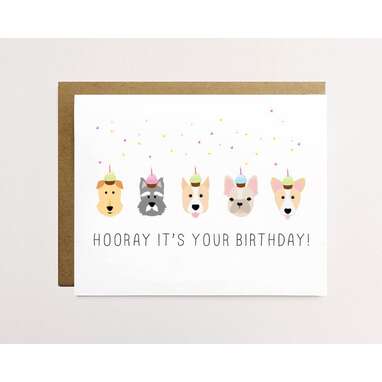 This card is so cute — it features illustrations of different dog breeds on the front, each with a cupcake on their head.
This is the perfect birthday card for dog parents — send in a picture of their dog, and you can get a customized card with their pup painted in watercolor on the front! They'll probably keep this for years after their birthday as a decoration as well.