These Pet Blankets For Fall Are So Cozy That You'll Want One For Yourself
Perfect for allll the winter snuggles 🥰
Chewy / Wayfair / L.L.Bean
Chewy / Wayfair / L.L.Bean
The fall comes with all kinds of favorite things — like snuggling up with your pet under a warm, fuzzy blanket.
But did you know that they make cozy fall blankets just for your pets? Instead of getting your own favorite throw blanket covered in pet hair, you can buy your BFF a fall blanket of her very own!
And the best part is they look just like the ones made for humans — so you know they'll blend in perfectly with the rest of your fall home decor.
These are some of the warmest and snuggliest pet blankets for fall — and they're sure to keep your pet all cuddled up for hours.
The 10 best pet blankets for fall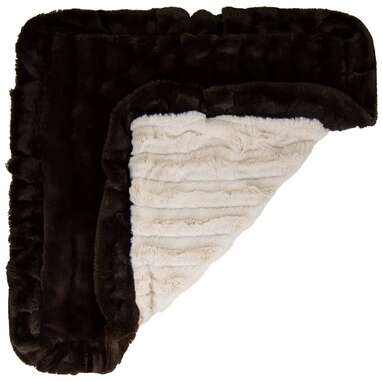 Might as well get a second for yourself because this ultra soft blanket is going to be a house favorite. Not to mention it's reversible, so you're really getting two blankets for the price of one.
This blanket is for those fall lovers who still want a little pop of color with their throws. These quintessential fall colors work perfectly to keep your pet warm and your house stylish.
This reversible blanket is made by the same people responsible for this comfy dog bed we love so much. It's also designed to resist shedding and pilling.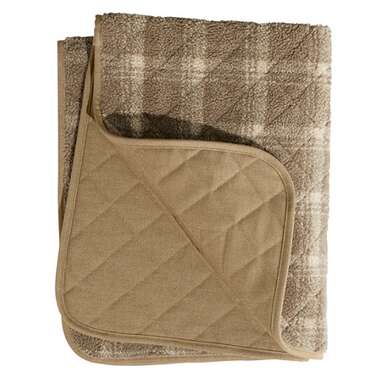 Your pup will be toasty on those chilly fall nights with this quilted fleece blanket. And it comes in three fall colors.
You don't have to be a country music fan to love this blanket from Trisha Yearwood's pet product line. It's nice and soft, but also stylish enough to fit right in with your living room decor. Plus, it's waterproof and machine washable in case of any potty accidents or other messes.
This gorgeous blanket comes in several different sizes, so you can get one for yourself, the dog and your kids!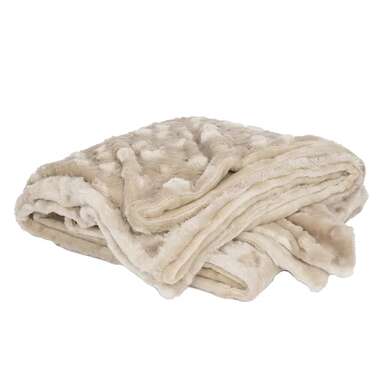 This fleece blanket is reversible, super snuggly and looks like you grabbed it right off your own bed and gifted it to your pet. You actually probably could get one as a throw for your couch, TBH.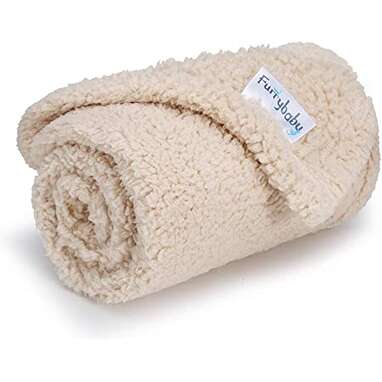 Even though this is the most affordable blanket on this list, it'll protect your furniture from pet hair perfectly while the thick, comfy fleece will keep your bestie super warm and cozy (plus, it's very stylish!).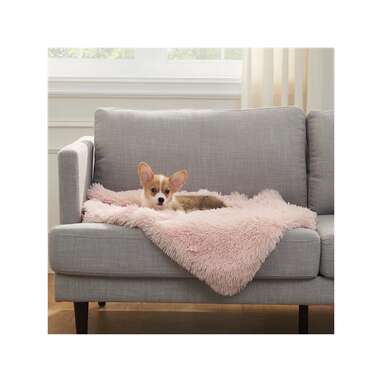 This shag pet blanket is from the same company that makes the super popular Best Friends By Sheri pet bed, so you know it's comfy, super soft and will keep your pet warm during all those morning, afternoon and evening naps. Plus, it'll surely be mistaken for the living room throw.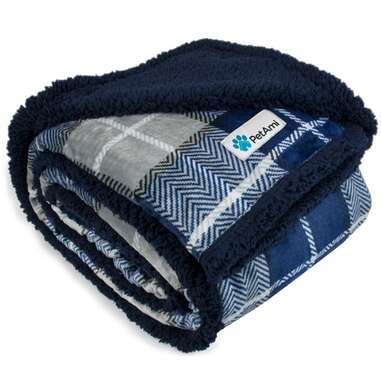 This reversible blanket will keep your pet warm whether you're using it on the couch, in the car or in your pet's bed. Plus, it comes in several different plaids.
So if you're looking for some soft and stylish pet blankets for fall, these are ones that your BFF can call his own.
We independently pick all the products we recommend because we love them and think you will too. If you buy a product from a link on our site, we may earn a commission.
If You Love Your Dog, You Need A Blanket With His Face On It
If You Love Your Dog, You Need A Blanket With His Face On It