Fancy Dog Bowls For Pups Who Hate Anything Basic
😍💅🍾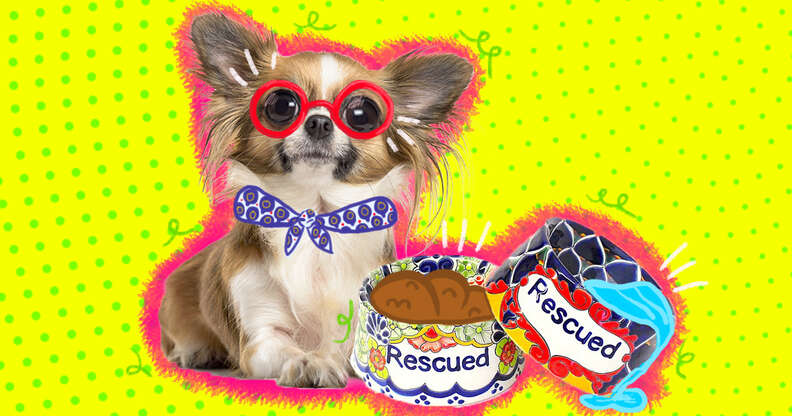 We independently pick all the products we recommend because we love them and think you will too. If you buy a product from a link on our site, we may earn a commission.
Mealtime isn't just any ole time — and your dog isn't just any ole dog.
If you're trying to dazzle up your pup's favorite time of the day — and your kitchen — with some dog bowls that *scream* your dog's personality — the internet's gotchu.
And while there are so many stunning, cool, flashy or unique dog bowls hiding out there, it can take some digging to find them.
That's how this list was born — to help you find the dog bowl of your dreams, no matter what style you're looking for.
Muttropolis
Your dog never has to be sad on days they miss out on a Puppuccino — now she can have her very own café right in your kitchen!
Etsy
If your dog wears bow ties or pearls, they can go out for some dinner and drinks — right at home. Dancing not included.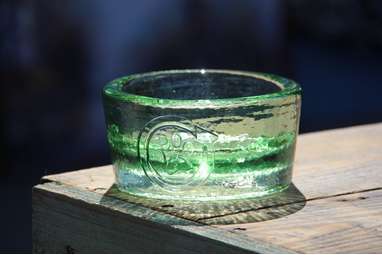 Etsy
When your dog rushes to drink some water after all that backyard play, just watch how the light reflects off of this perfectly crafted dog bowl. Beautiful, isn't it?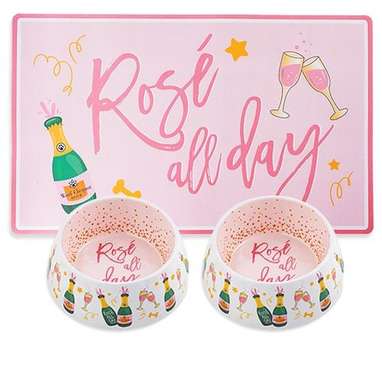 Muttropolis
Reserved for the most basic of dogs, this bundle will go perfectly in the same kitchen that houses your PSL tumbler.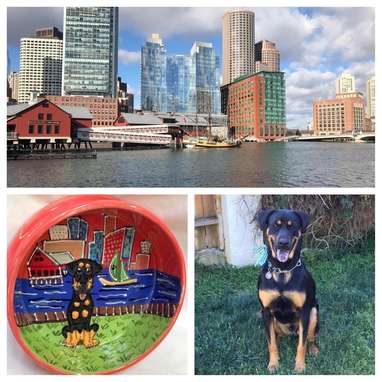 Etsy
You send in some pics of your pup and a scene and you'll get back a customized dog bowl that is totally unique to your dog's personality — and favorite place.
Etsy
These are for the dogs who love to fantasize while watching "Alice in Wonderland" all snuggled up on the couch with you. Best for dogs who are super extra quirky.