7 Chew-Proof Dog Beds For Your Destructive Pup
No more shredded bedding 🙌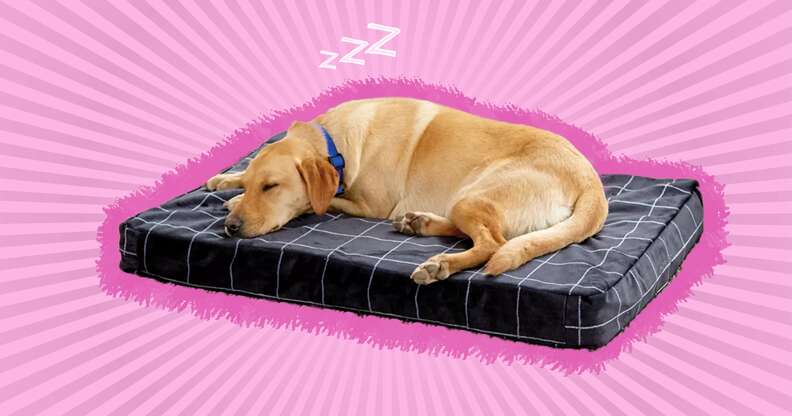 We independently pick all the products we recommend because we love them and think you will too. If you buy a product from a link on our site, we may earn a commission.
A determined dog will destroy anything and everything. Not even his bed is safe — unless you try one of these!
Turns out there are dog beds specifically designed to be chew-proof, so you won't have to pick up shredded bedding every single day.
Some of these beds are a bit of a splurge. But having to constantly replace your dog's bed because he always tears it to shreds can add up, too.
(Just remember that if your pup is persistent enough, there's a chance he'll still get through even the most durable material, so always keep an eye on him.)
Sprawling sleepers will love this design.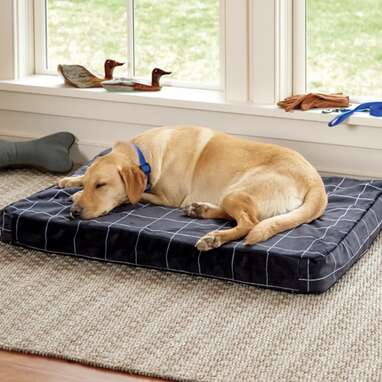 Spoiled dogs will really love this memory foam version of the bed above.
It's got a ripstop cover and a money-back guarantee if your dog can manage to chew through it in 120 days.
This also has a ripstop design and that same guarantee, and it's an orthopedic bed that shouldn't sink or flatten.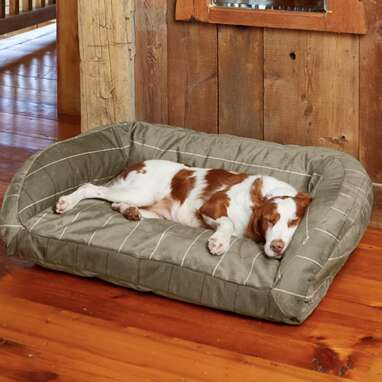 It's definitely a challenge to find a dog bed that's chew-proof and stylish, but this bed checks both those boxes.
Here's a memory foam option if you really want to pamper your pup.